White Dinnerware
I had a hard time choosing casual dinnerware for everyday use when i was getting married and creating our bridal registry. I had lots of ideas of what i wanted and then nothing seemed to really hit the right mark and i changed my mind a lot too. I settled on Cobalt Fiestaware and was decently happy but i kind of always felt like it was slightly too traditional for me and then when we re-did the kitchen in our house to green, black, and white i decided to sell the fiestaware and buy
square white dishes from CB2
. I've decided that even if i change my mind about the style of the dinnerware i own i always want white. Especially if i keep blogging, because food photos look the best on white dishes. I've been searching online today, looking at a lot of white dishes and i really like the
dinnerware
options at Mikasa, their casual dinnerware sets have so many accessory dishes you can purchase so your entire kitchen collection is matching! Here are some fun photos.
my original Cobalt Fiestaware
My new CB2 casual dinnerware, i opted for a different bowl, not this square one.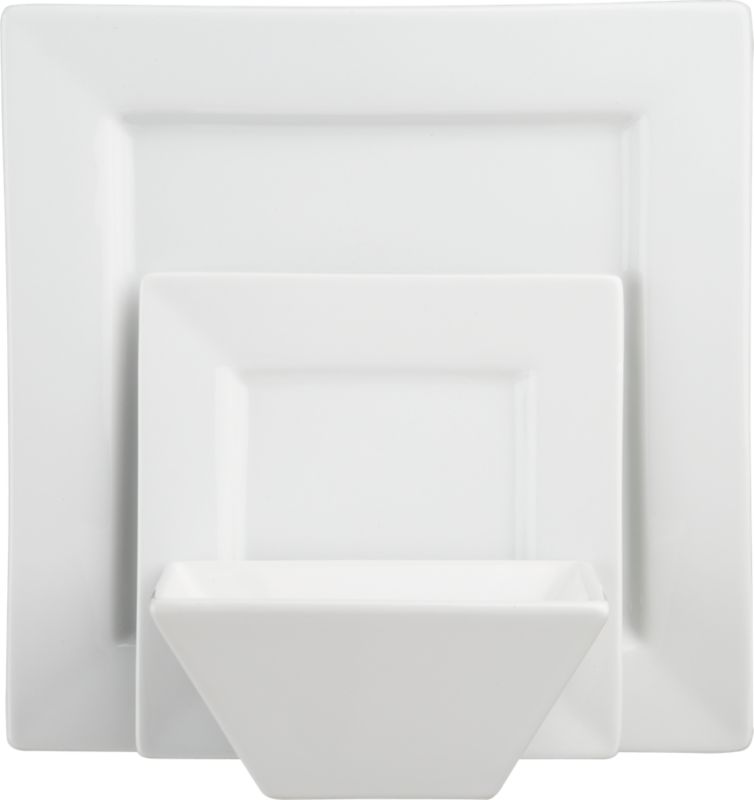 Some other really beautiful options:
I am really loving this
Italian dinnerware
collection by Mikasa called Italian Countryside. They have so many other pieces in the collection to compliment the dishes such as a deviled egg tray, salt & pepper shakers, canisters, casserole dishes & an adorable cake plate.
Pottery Barn
Emma
White Dinnerware, i LOVE this set. it's so classic and would fit with almost any decor. i have also picked them up in store and they are pretty heavy and great quality.
Mikasa Casual Dinnerware
French Countryside
, this one reminds me of Provence and a kitchen decorated in a french provencial decor- maybe just because i have been researching the southern france part of our trip for October and i can't wait! 🙂
Mikasa
Modern White
, if you had a super modern home i think this style would be so chic.
Creative Inspiration in your inbox!
Subscribe to get holiday ideas, delicious recipes and fun crafts in our newsletter!