6 Mother's Day Gift Ideas
Mother's day is only a few days away and I have some amazing gift ideas for you. With these 6 Mother's Day gift ideas your sure to find something that your mom will love. This post is sponsored by Babbleboxx and SanDisk provided by Western Digital, as always all opinions are honestly my own!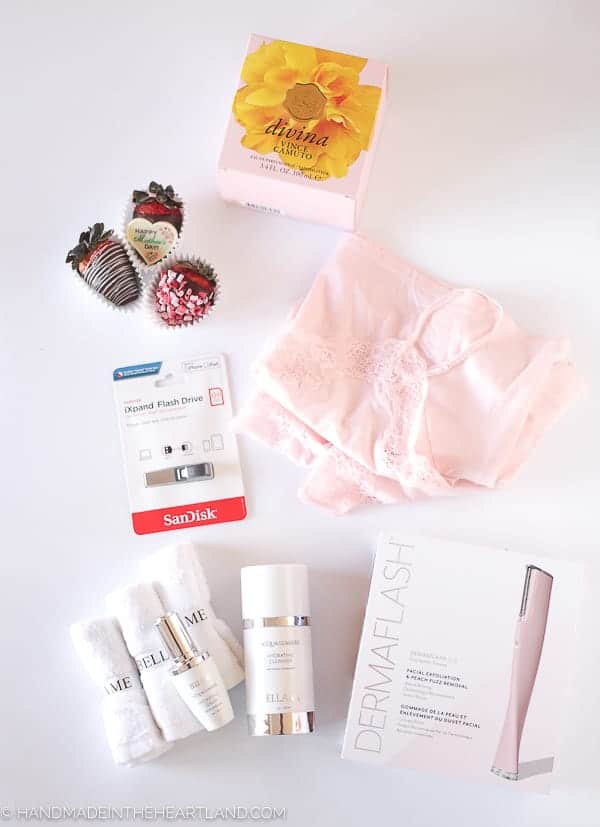 I received an awesome box of Mother's Day gifts from Babbleboxx. I've received boxes in the past- A cold weather comforts box and a food, health & happiness box and I've found some of my favorite things by receiving these boxes- my favorite winter socks, discovering my favorite candle brand and the best tea ever! But seriously, friends, this box has been my favorite for sure. Every. Single. Thing. in this box is amazing. They are perfect gifts for Mother's Day or birthdays or just to treat yourself because you need these things! So let's dive in to 6 Mother's Day gift ideas!
6 Mother's Day Gift Ideas
I didn't even know that this technology existed but it's definitely something I've thought to myself "I need a thumb drive for my iPhone!" well guess what, It totally exists and it's awesome. The SanDisk iXpand flash drive saves your photos and videos from your iPhone with just a quick little plug in to your phone with the lightning connector. It has a USB connector end so you can easily transfer them to your computer. The best part is that it frees up space on your phone so you can keep taking pictures of the kiddos without getting the dreaded "disk full" error message. GENIUS. I'm pretty sure every single mom with an iPhone needs this iXpand Flash Drive!
If you're an android user don't fret! Sandisk has the Ultra Dual Drive m3.0 for you!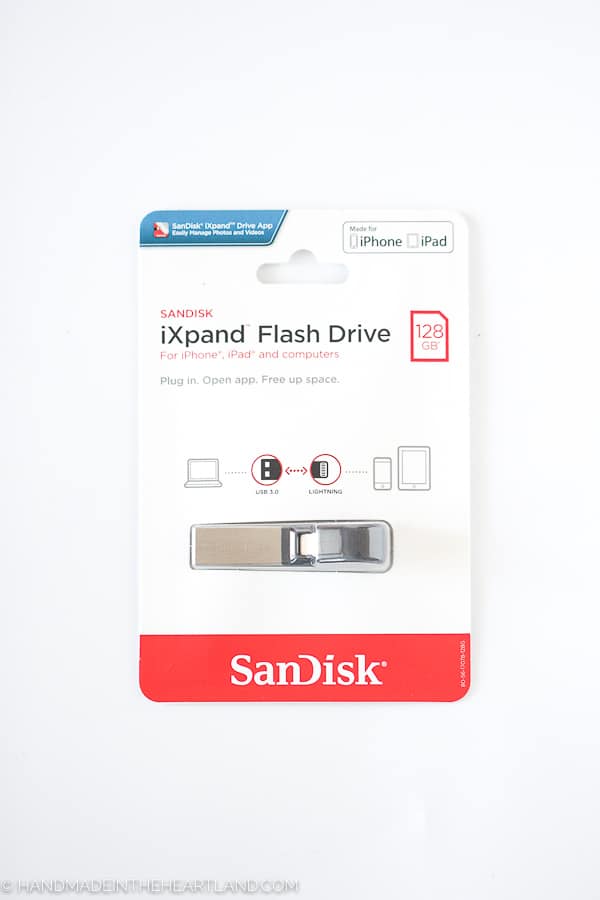 This little device might be a total game changer. The Dermaflash exfoliates your face by removing the top layer of dead skin cells and peach fuzz. I used it for the first time and it was amazing how soft my face felt. By removing the dead skin cells, product buildup and hair on your face it allows your skincare to work more effectively. It's a pretty amazing device. I have been debating for a while what to do about upper lip hair, mine is blonde but I've been feeling like I needed to wax or something, but also super afraid of the pain of waxing! ha! This is the best answer, it doesn't hurt and it exfoliates my face at the same time! Head over to the Dermaflash shop and enter code "MOTHERSDAY" to get 20% off!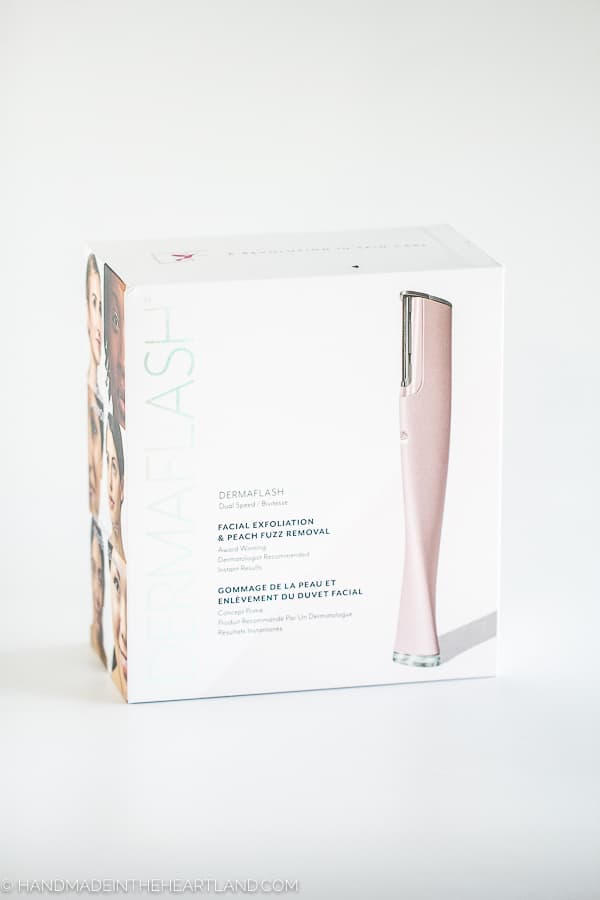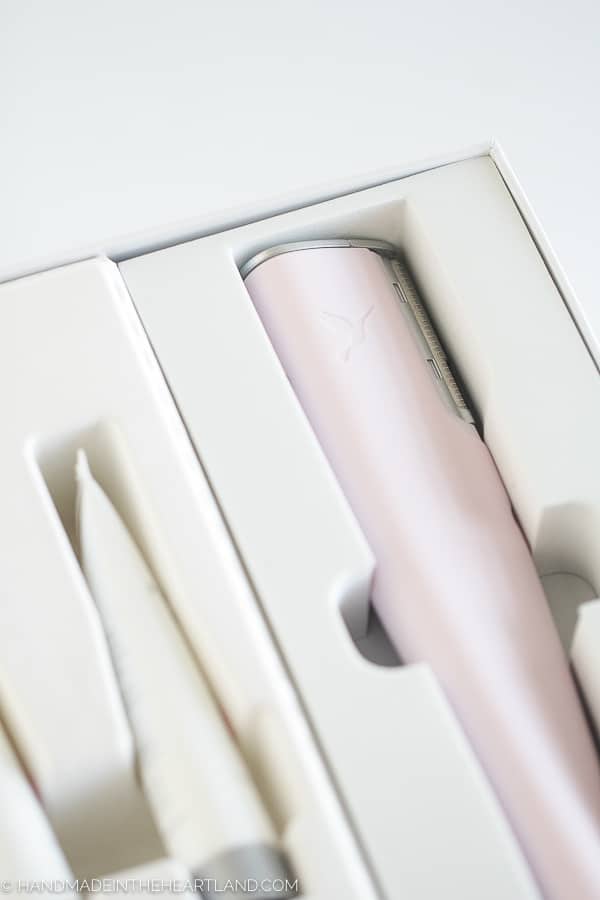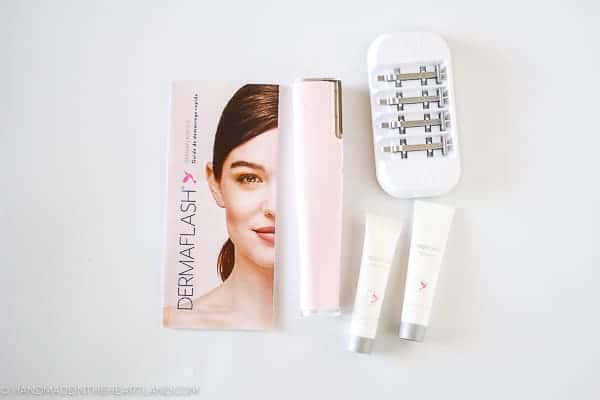 You guys! I'm 100% obsessed with the BELLAME skincare line. The acqua lumiere hydrating cleanser is basically life changing. It's thicker than most face washes, the texture is in between a cleanser and a moisturizer and I love the way it feels on my face. If you've been following me on instagram you might have noticed I've been trying out different Korean beauty products. This totally replaced multiple products I had been using. Bellame describes it like this: "Omega-rich Baobab Oil, Vitamin C, and a High-Powered Hyaluronic Acid that is 50 x more powerful than the standard, it lifts away impurities, leaving a veil of dewy hydration. Not only does it replace your makeup remover; use it as the ultimate Luxury Hydration Mask!"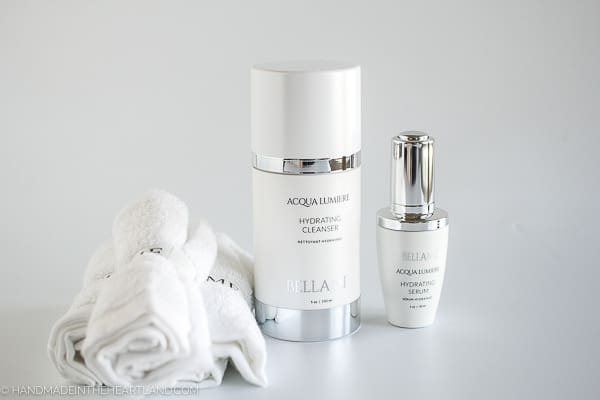 The washcloths are incredible too. I've never had super soft face cloths and these feel like butter on my skin. So. beautifully. soft. I don't think I'll ever be able to go back to using my cheap standard wash cloths again. Visit the BELLAME website and receive a FREE set of six ultra-luxe BELLAME bamboo sourced washcloths with the purchase of The ACQUA LUMIERE COLLECTION.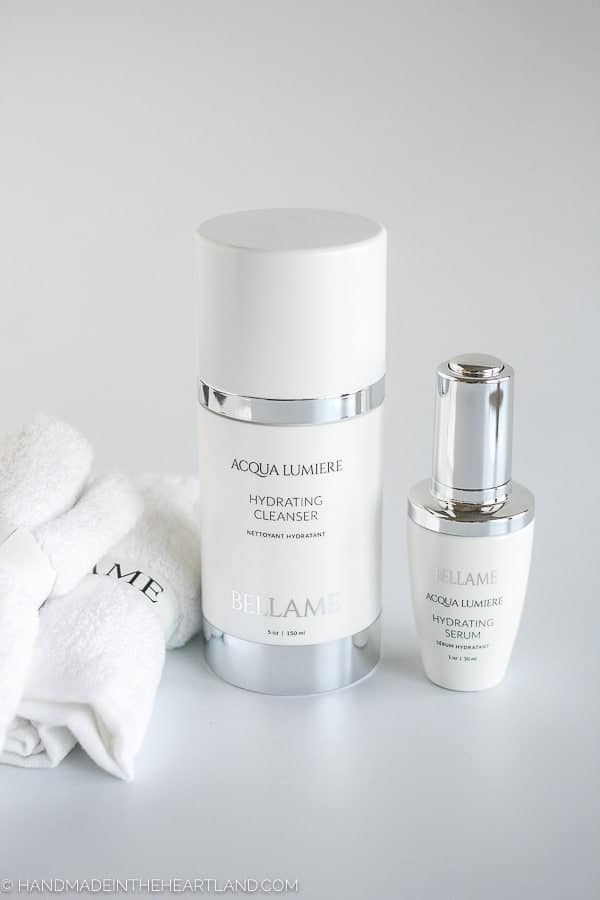 As I mentioned I loved everything in this box. This perfume is no exception! I haven't worn a daily perfume in a year or two and this scent is perfect for me. In the past I've loved fragrances that are light and floral-ie, Divina  has notes of grapefruit, mimosa blossom and musk and just feels bright and summery. It's the perfect summer scent and gift for Mom for Mother's Day. As an added bonus the bottle is gorgeous so it's fun to have out on your bathroom counter or dresser. Order a bottle for mom HERE.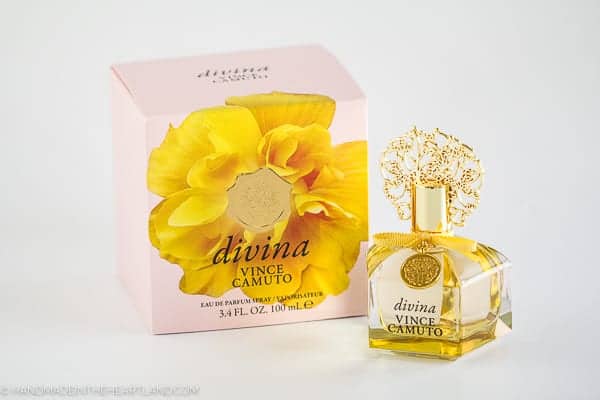 Comfortable, soft and luxurious this lounge wear to sleep wear set is so pretty. The new Maidenform loungewear collection has 5 different options to choose from. Check out the collection HERE. I love the pretty lace details on the side of the shorts and top of the cami.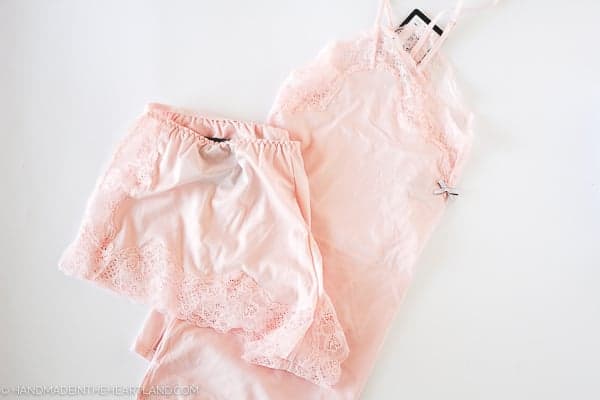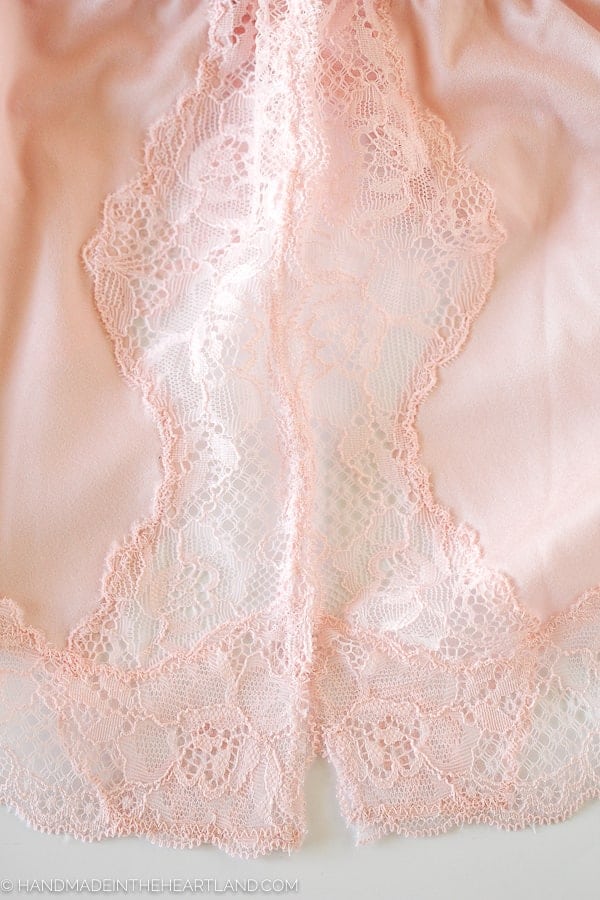 Let's be honest. What I really want for Mother's Day is some form of chocolate. I mean I'll take all the gifts or any of the gifts but anything I receive better also be accompanied by chocolate in some form. Edible arrangements' box of chocolate covered strawberries are the perfect Mother's Day gift. Big ripe and juicy strawberries dipped in delicious chocolate and decorated beautifully with different chocolate shavings and drizzle. Couldn't love it more. Get a discount when you order from edible arrangements: Use discount code: BESTMOM for 15% of $65+ purchases, valid 4/30 – 5/11 — Click HERE to order!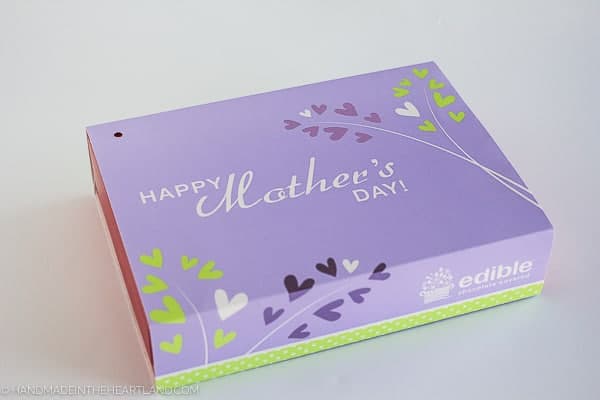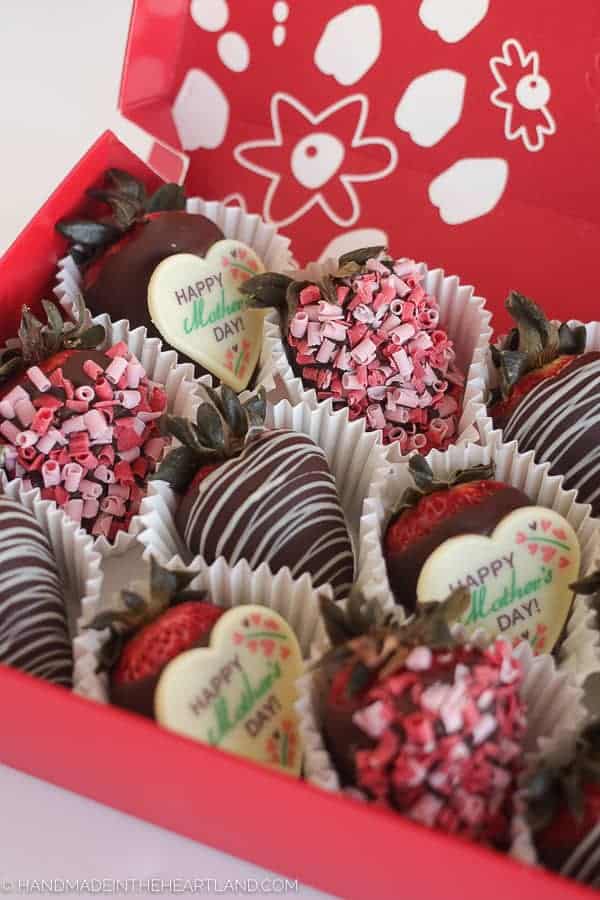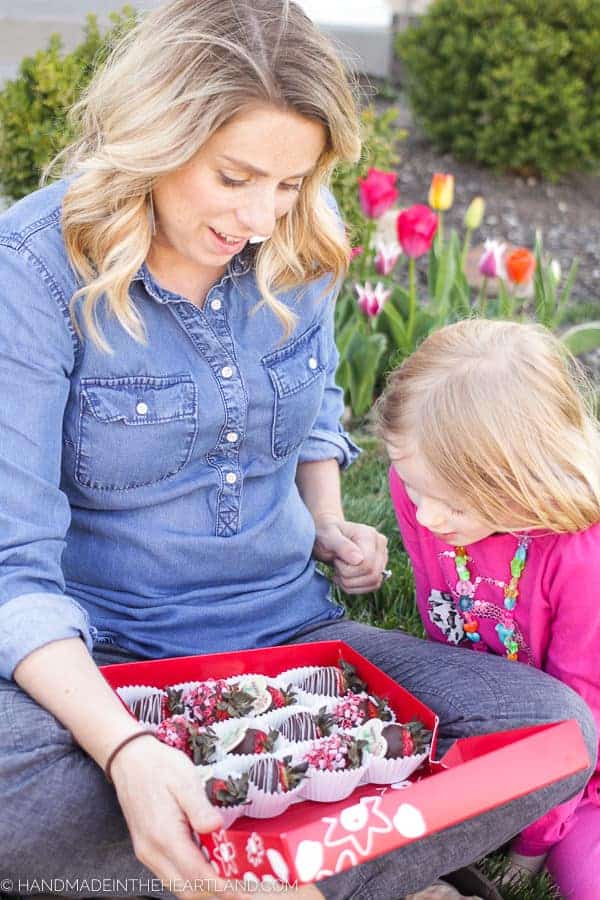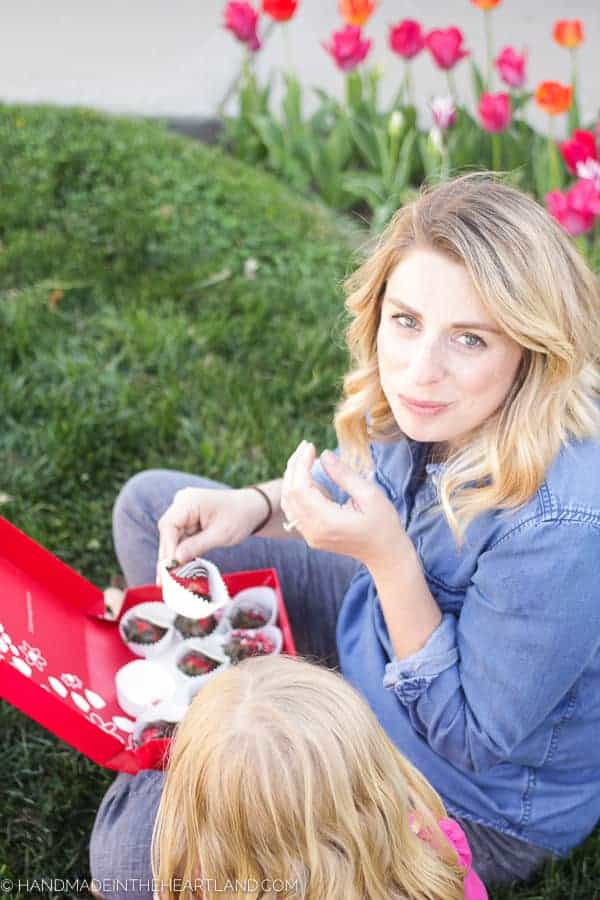 I hope you found something in this list of 6 Mother's Day gift ideas to snag for your mom for Mother's Day. Let me know what you're going to give her or what you want! If you need some other ideas for Mother's Day be sure to check out these free Mother's Day coloring pages and these free Mother's Day printable gift tags!
Creative Inspiration in your inbox!
Subscribe to get holiday ideas, delicious recipes and fun crafts sent directly to your inbox every Thursday!