Podcasts. Have you started listening to them? I'm pretty much obsessed with this form of media that is so easy to take in while I'm doing other things like cleaning, cooking or driving. I listen to all kinds of podcasts but today I'm sharing the best true crime podcasts, or maybe I should just say my favorite ;). I used to be a law and order junkie and I love murder mystery books, so if you're like me you are going to want to listen to these podcasts now!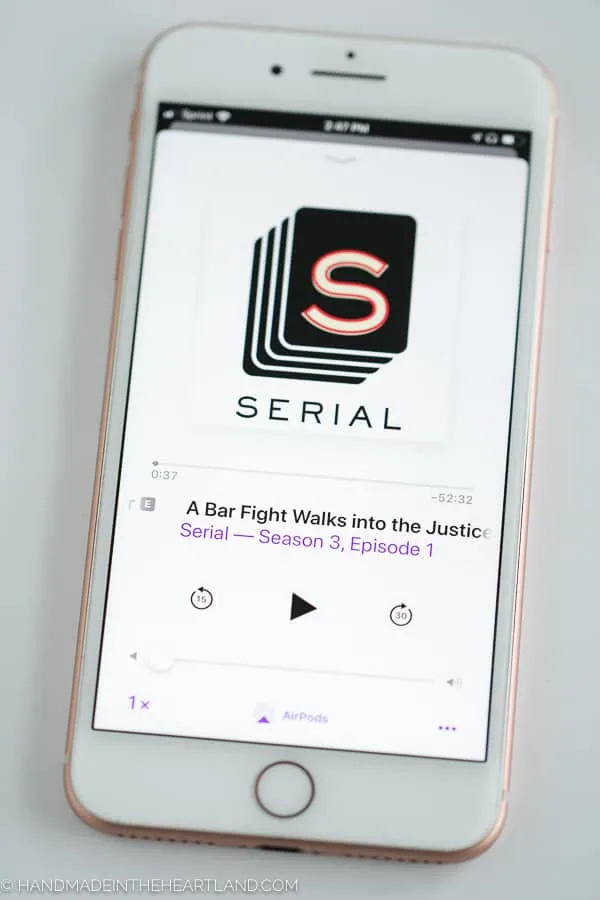 What is a podcast?
If you're unsure of how to listen to a podcast or don't know what a podcast is I've gotcha covered. First, a podcast is an audio show that is recorded and available to stream and listen to through a podcasting app on your smart phone for free! If you own an iPhone the easiest way to list is to use the apple podcast app that is automatically on your phone, Android users have google podcasts. You can also get podcasts on stitcher or Spotify.
Once you are inside the app you'll find the search function and type in one of the below podcasts that you are interested in listening to. You will see episodes and can start listening by clicking on the episodes. I recommend subscribing to podcasts that you like. When you subscribe to a podcast every time a new episode is up it will show up in your feed or "listen now" section of the app. A lot of the podcasts below are short one season stories that conclude when the story is over, however even if the season is over the show might produce an update weeks or months later if something has developed in that particular case which is why it's important to be subscribed.
Podcasts are like audio books except they are free and there is a never ending list of great podcasts to listen to in all sorts of genres. I would love to hear some of your favorite podcasts in the comments!
Best True Crime Podcasts
The podcasts below are generally investigative journalism shows where they dive deep into stories and cases over the course of a season. Some are reported and hosted by expert journalists and some by curious individuals who decide to become an investigator.
Serial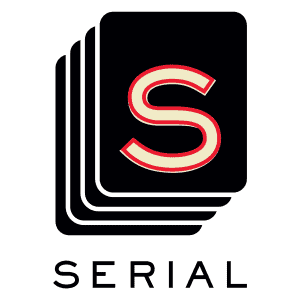 The podcast that started it all. Researcher and reporter Sarah Koenig voices "one of 2014's biggest cultural phenomenons" If you haven't listened to Serial chances are most of your friends have. This show is in it's 3rd season, The first season takes us on a deep dive into a murder case where the defendant was convicted on the insufficient evidence. She does interviews and looks at every detail to tell the full story. It's gripping and after listening to season one you'll be hooked on listening to podcasts. My husband and I binge listened to most of season one on a cross country road trip in 2014. One last word about this one, it doesn't come to a conclusive wrapped up in a bow ending, most true crime podcasts don't. You're left feeling a little unsettled but it's still 100% worth listening to.
Dirty John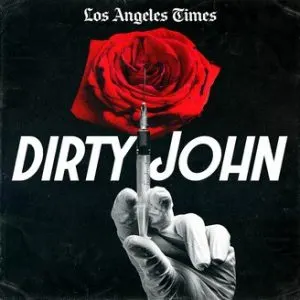 Quite possibly my favorite podcast. As I mentioned, most true crime podcasts don't have a conclusive ending, Dirty John does. and it's epic. and you have to listen to it. Reported and hosted by Christopher Goffard from the L.A. Times, this true story is a twisted tale of a con man and his victims.
Up and Vanished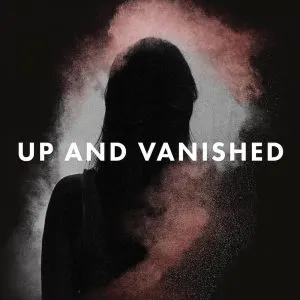 Currently in it's second season Up and Vanished takes one cold missing persons case per season and investigates. The first season was about the 2005 disappearance of a teacher in a small town in Georgia. It was fascinating how once the podcast started it stirred up people in the area and uncovered new evidence! This is a podcast that gets better and better with the team becoming more skilled at their craft episode after episode.
Dr.Death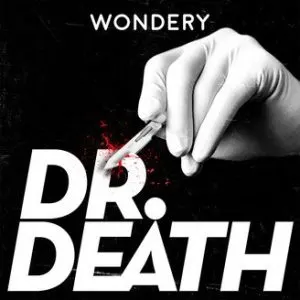 This story is unreal and so disturbing. Dr. Death is about a young neurosurgeon who radiates confidence and claims to be the best in Dallas when in reality almost all of his 33 patients are left severely harmed after he operates. Reported and hosted by Laura Beil.
In the Dark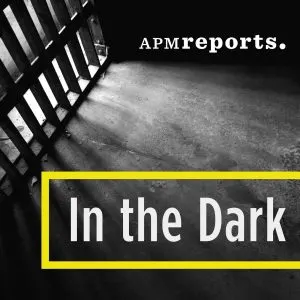 Seasons one and two are both fascinating stories of two different cases. The first looks into the disappearance of Jacob Wetterling in Minnesota and how law enforcement made some serious mistakes that left the case unsolved for 27 years. Season two is a murder case in which a man has been tried for the same crime 6 times by the same prosecutor, the conviction continues to get overturned on appeal each time because the prosecutor's tactics are found to be unlawful. Both seasons are well documented reporting at it's best.
Atlanta Monster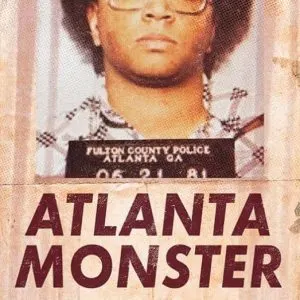 This podcast takes you back to Atlanta in 1979-81 to a horrific series of murders of African American children, all boys. It looks into the man convicted of the crime, all the details that incarcerated him and begs the question- was Wayne Williams really the Atlanta child murderer.
Cover-up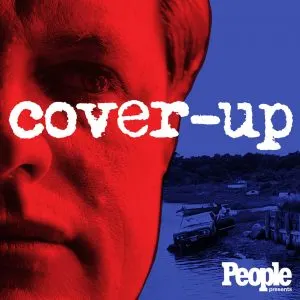 Cover-up was basically a very interesting history lesson for me. I didn't know anything about the scandal at Chappaquiddick that involved Ted Kennedy. Reported by People Magazine this true crime podcast looks at the death of 28 year old Mary Jo Kopechne who was drowned in the back of senator Ted Kennedy's car. It looks into why it took Kennedy 10 hours to report the car going into the water and all the different stories that surfaced after Mary Jo's death occurred.
Crimetown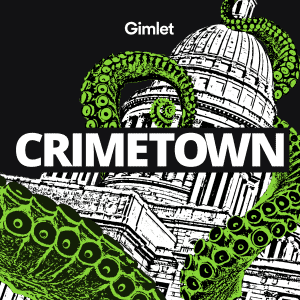 Crimetown Season 1 was especially interesting to me because it looks into former Providence Rhode Island mayor Buddy Cianci. I attended Rhode Island School of Design which is located in the heart of Providence and Cianci was a notorious name thrown around as the long time mayor who was behind bars during my college years of 2004-08. Buddy the Mayor from 1974-1984 and then again from 1991-2002 and this true crime podcast looks at all the illegal activity that as happening in city hall during his tenure.
Fatal Voyage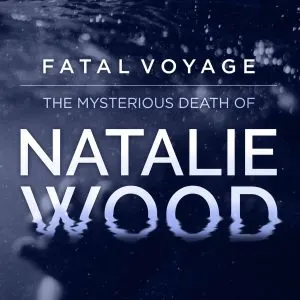 Natalie Wood a beloved movie star in the 1970's and was found dead in November of 1981 from drowning while on a boat trip with her husband, famous actor Robert Wagner. The podcast looks into her death and the reopening of her case as recently being re-classified as a homicide and not an accidental drowning. During this true crime podcast you hear from the captain of the boat and his account of what really happened the event that Natalie died.
Last Seen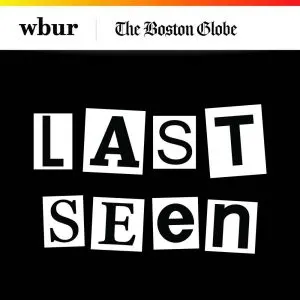 Last seen is a true crime podcast reported on by the Boston Globe and WBUR about the most valuable and still unsolved art heist in history. It's a fascinating story about how the Isabella Stuart Gardner Museum in Boston was robbed and 13 irreplaceable extremely valuable pieces of art were stolen and have yet to surface over 28 years later. There are so many possible suspects, suspicious characters and theories on who did it and this podcast looks every possible lead.
Slow Burn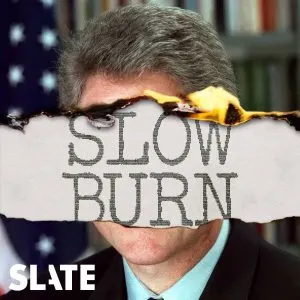 Slow Burn has now finished 2 seasons, both looking into the scandalous presidencies of Richard Nixon and Bill Clinton. As a 30 something I wasn't alive during the Nixon years and I was too young to really understand what was happening during the Clinton years so I found this podcast to be another fascinating history lesson. Season 2 about Bill Clinton had such stark similarities to the Drumpf presidency and it's scandals that it made me think "How are we doing this again!?".
The RFK Tapes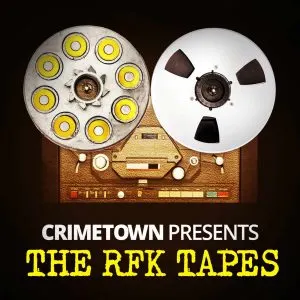 The RFK tapes looks into the assassination of Robert F. Kennedy as he was on the campaign trail to be the democratic candidate for president in 1968. The murder happened in a room with ample witnesses and seemed to be an open and shut case but many people still think there might be more to his death than one lone shooter.
Uncover Escaping Nexivm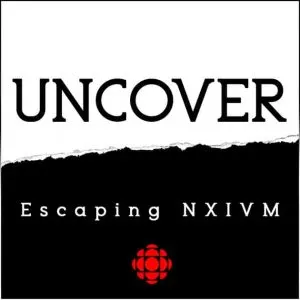 There is something really interesting about a person who can enchant a group of people so much that they do things that otherwise they wouldn't do. Uncover, escaping Nxivm is about a "company" that looks more like a cult than a business and one woman's path to getting out. It looks at Keith Raniere, the leader who has been arrested by the FBI and the organization as a whole and how it affected it's members. Be warned the first episode is intense with the graphic description of a woman being branded.
Bear Brook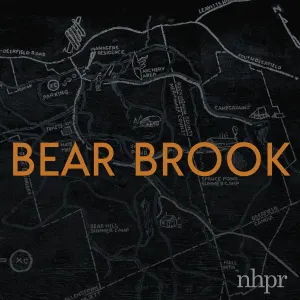 Bear Brook is a new true crime podcast reported by New Hampshire public radio about a woman and 3 children whose bodies were found in barrels in bear brook state park. The podcast twists and turns throughout many different stories to find the serial killer responsible. It also looks at how genetic genealogy is now playing a role in investigating and solving crimes.
I can't wait to hear YOUR favorite podcasts! I listen to other genres and I'm working on another few lists of my favorite self-help and motivational podcasts. Let me know what you like to listen to by leaving a comment or tag me on Instagram (@handmadeintheheartland) or facebook!