Planting spring flower containers are the best way to brighten your front porch and welcome the warm weather! This post will teach you how to plant the perfect full gorgeous flower pot! This post is sponsored by my friends at True Value, all opinions are my own! Thank you for supporting the brands that support Handmade in the Heartland.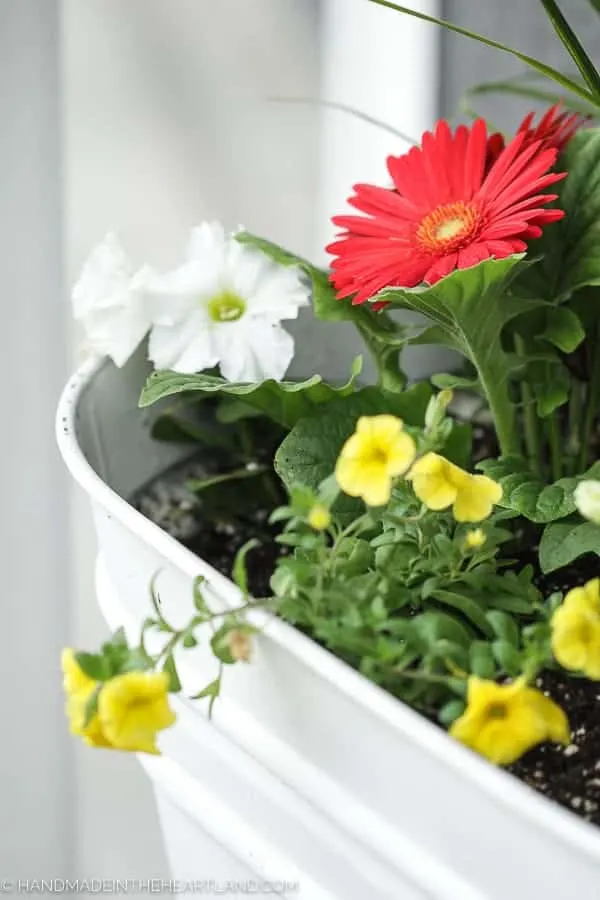 April. I'm pretty sure it's my favorite month of the year. Everyone's always so obsessed with October but me? I love April. The sight of bits of green on branches turn to full blown leaves and the grass changing from dead to live in a matter of days really makes my heart happy. Of course, there are the flowers that pop out of the ground smiling to us all! Spring means my kids can play outside (Thank goodness!) and I can enjoy some front porch sittin'.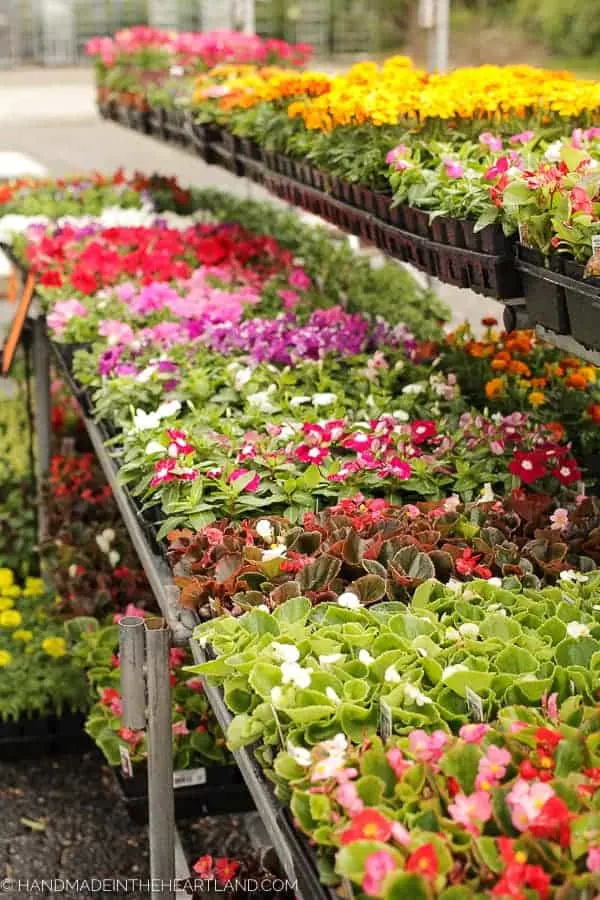 This year my friends at True Value made my front porch planter dreams come true! I filled my flower pots with a gorgeous combination of flowers that I'm so excited to see grow as spring turns to summer. As you can see the selection was plentiful!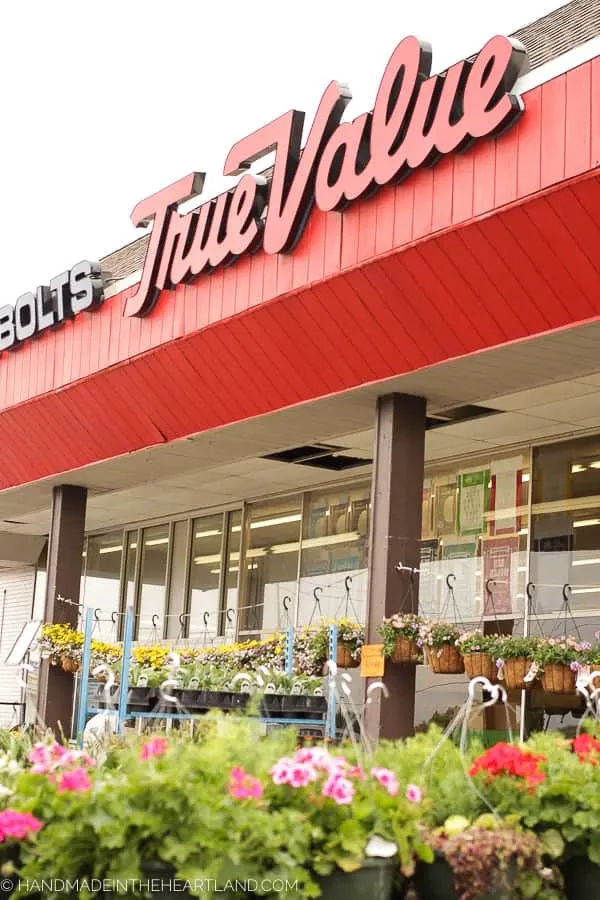 I also picked up some starter herbs and plants for our raised bed gardens! I'm excited to share that with you soon. True Value was the perfect spot to pick up all my gardening needs!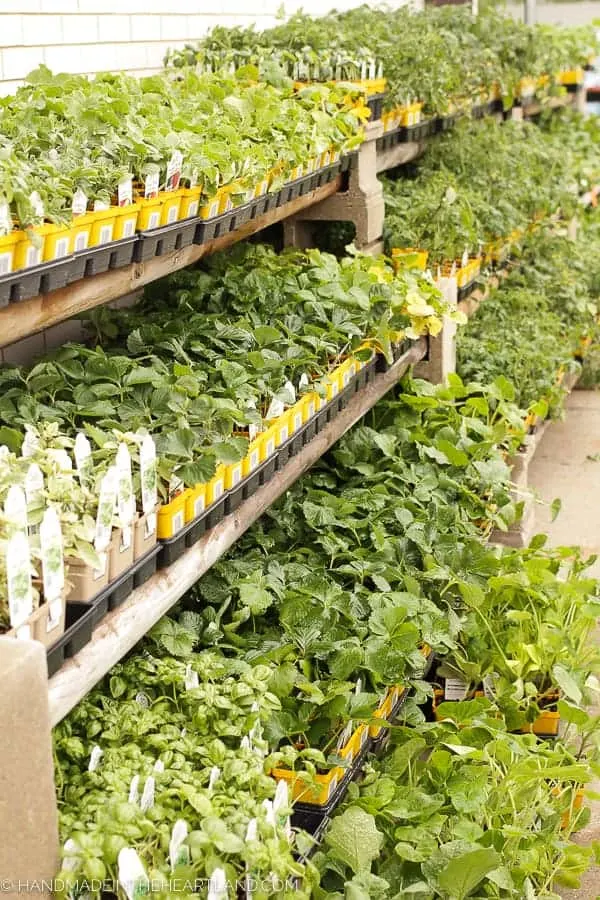 Here's the before of my sad flower pots! They needed some love! ????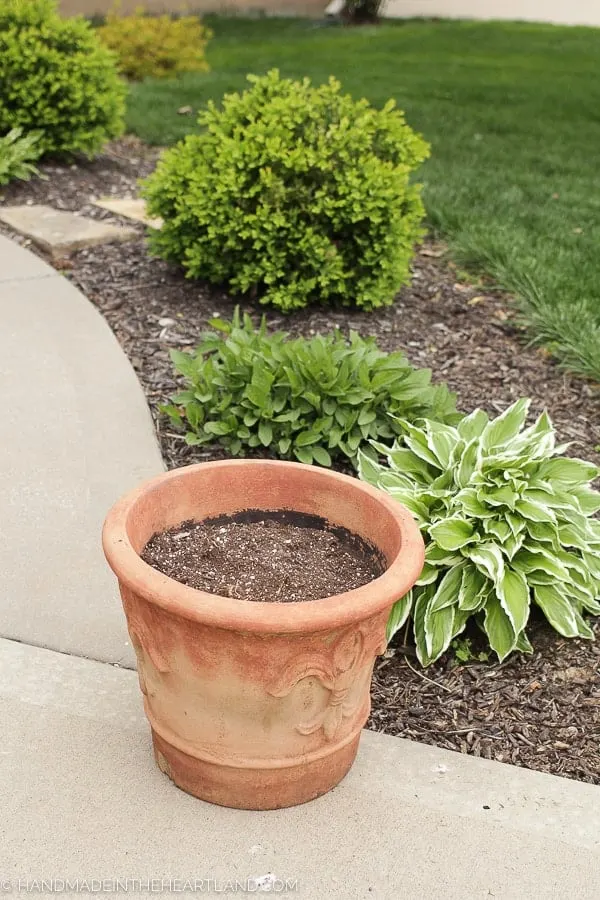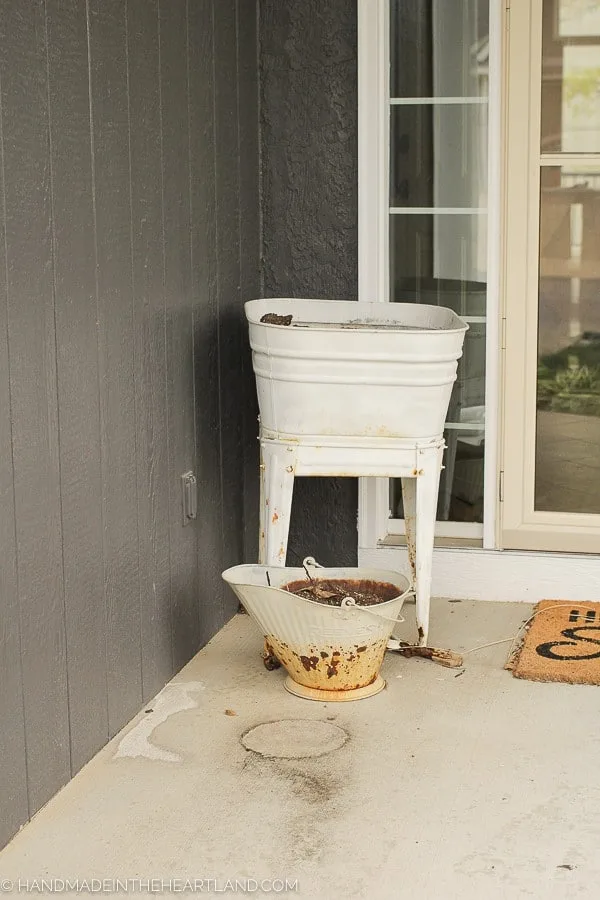 How To Plant The Perfect Pot
1. Follow the Thriller, Filler, Spiller philosophy! Thriller- something that grows tall, Filler- a flower or something that fills up the pot, and then a Spiller- something that grows long and will spill over the sides of your container.
2. Plant from the center out. I started with tall spikes, also known as cordyline indivisa.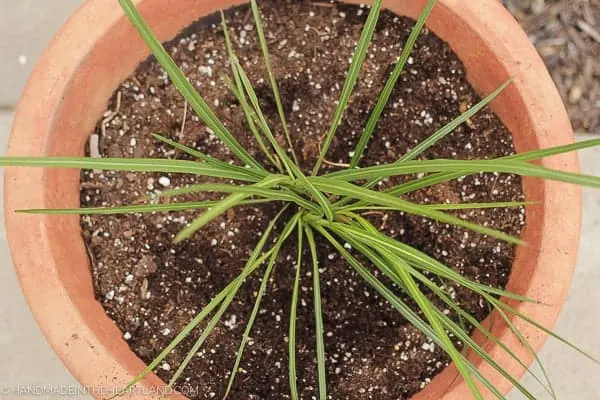 3. Use odd numbers. After planting the spikes I took 3 zinnias (my filler) and planted them in a triangle shape inside the pot. In design odd numbers always seem to be more pleasing to the eye. Last year my neighbor had zinnias in her front yard and they were gorgeous! I can't wait to see these grow!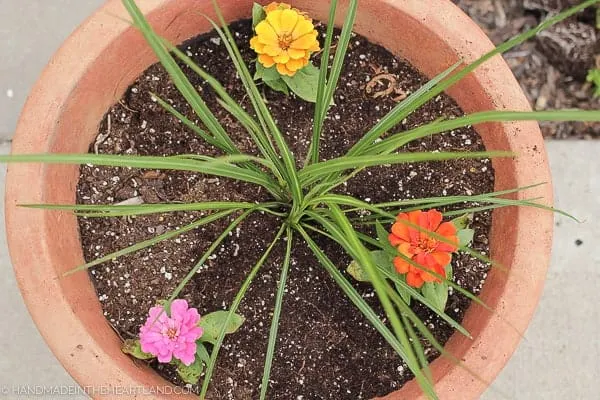 4. Fill with the Spiller. I chose creeping Jenny for my spiller. I planted three in between the zinnias. After I planted the creeping Jenny I decided to add in three more zinnias next to the three I had already planted, just to add a little bit more color.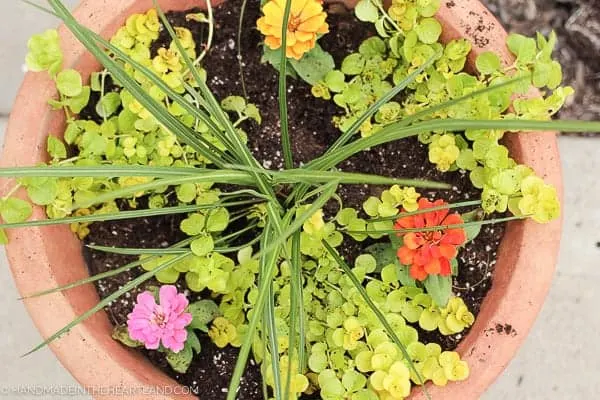 If you follow those steps you're sure to have a beautiful pot! I would love to see your front porch flower pots! It makes me so happy to see you creating projects that are inspired by the blog! I'd love to hear in the comments or tag me on Instagram (@handmadeintheheartland) or Facebook!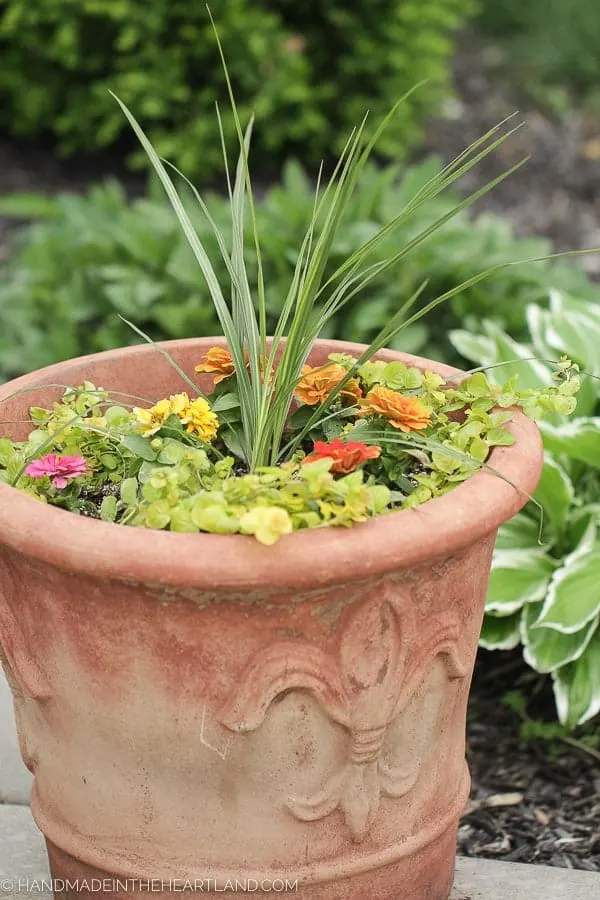 I also filled my vintage metal containers that sit on my front porch. I probably should have planted the same flowers, but that sounds boring so I didn't. ???? My favorite flowers growing up were gerber daisies and since my front door is red I just had to plant some red gerbers this year! They were calling to me from the shelves at True Value!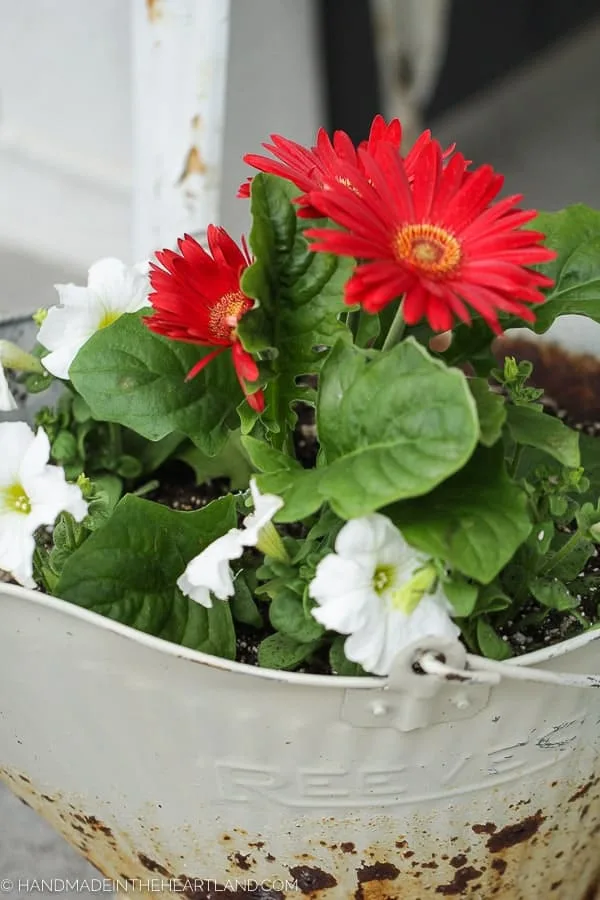 I mean look at those gorgeous blooms! Don't they just make you happy?!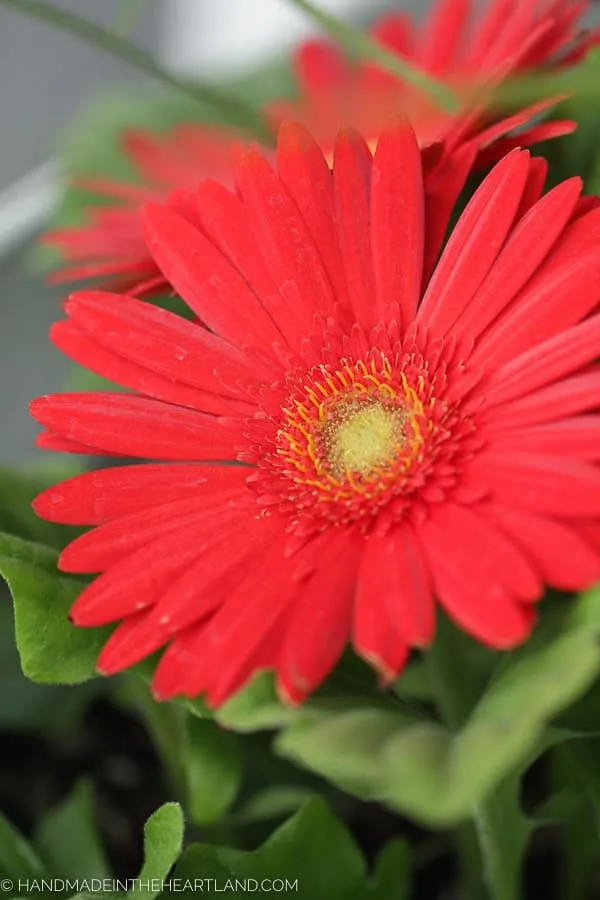 I strayed slightly from the thriller, spiller, filler technique but I think it works. Here are the flowers I chose: Spikes (again for my thriller), Gerber daisies (which could also be a thriller, they should grow tall), Petunias (filler), and the yellow flowers are Calibrachoa (which I'm hoping will spill over some).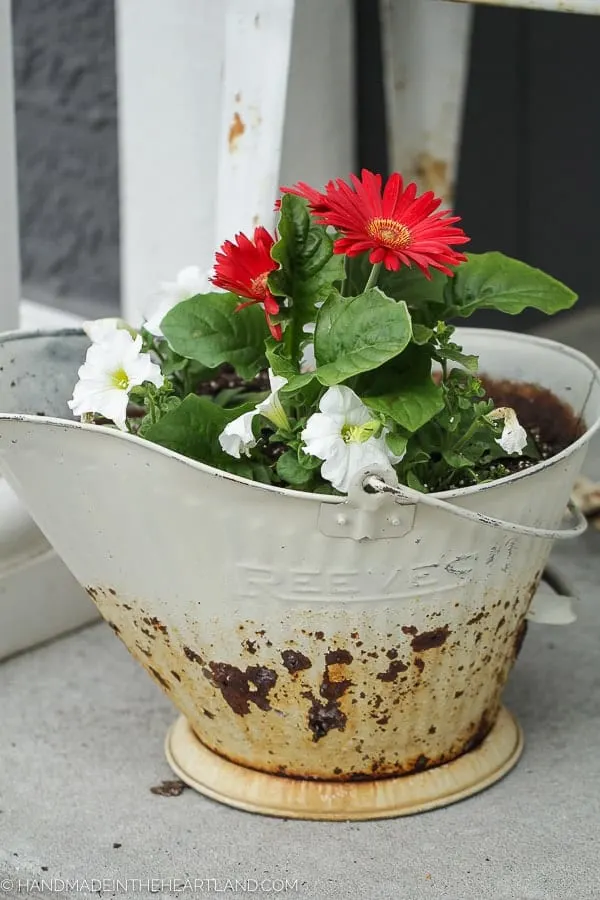 I love my vintage white wash bin, however, it's really large and it's square so I always have a bit of a hard time arranging flowers in it. Circle and odd numbers seem to be fool proof! I knew it would always be up against a wall so with that in mind I put the thriller in the back instead of in the center. I worked out from there with the Gerbers and then staggering the Petunias and Calibrachoa between each other in the front.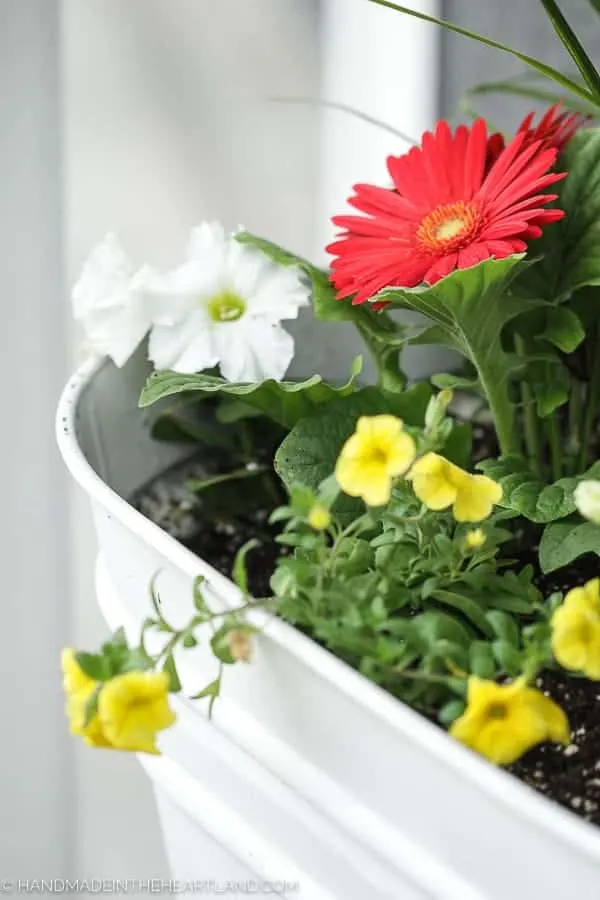 The smaller metal container is always at the foot of the bigger one so I like to have the flowers match. It's much smaller so I just put one Gerber daisy and a few petunia's. I'm totally happy with how the pair look together.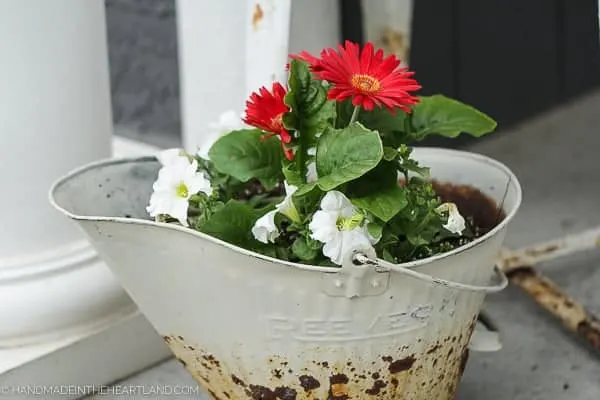 What are you doing with your front porch this spring? I'd love to see!! If you're headed out searching for flowers make sure to stop at your local True Value!