This coconut cream pie parfait recipe is simply the perfect coconut dessert!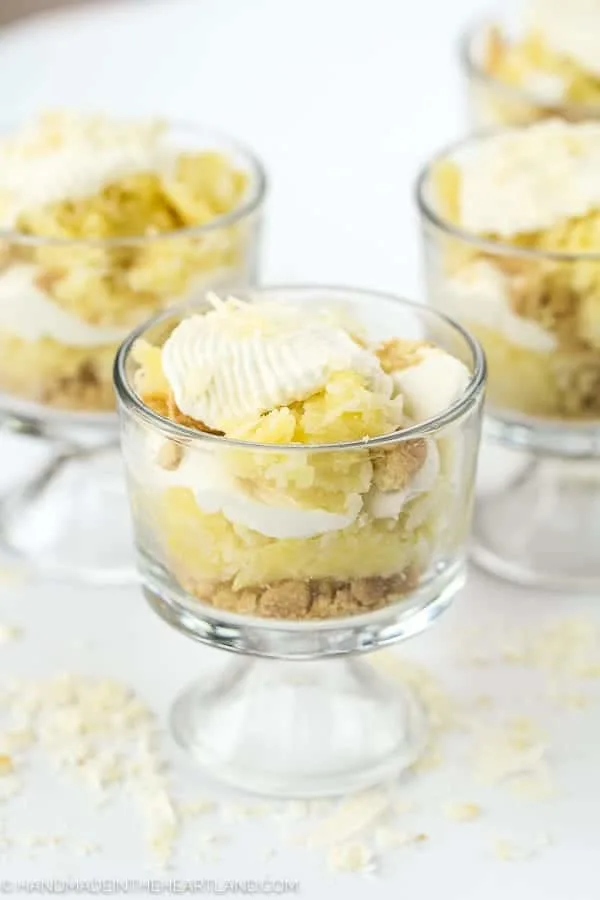 When I was younger I was completely uninterested in anything coconut flavored. Isn't it funny how as we get older our tastebuds change? At 30 I'll eat pretty much anything I can get my hands on that has coconut in it. If there is a coconut popsicle I'm sure to reach for it over almost any other flavor. I used to pass on coconut cake, sacrilege! This recipe for coconut cream pie parfaits is my proven custard recipe transformed with coconut. I know you and your family are going to love these parfaits!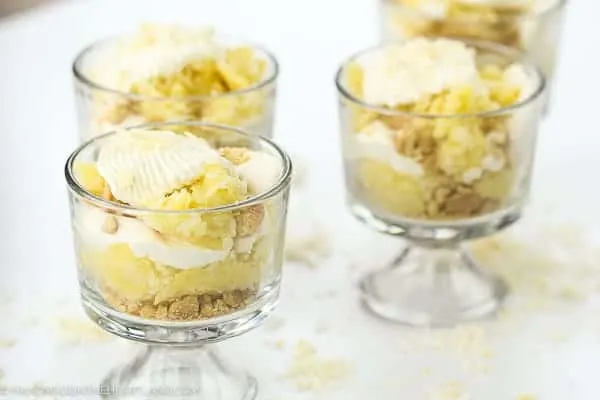 I use the exact same vanilla custard base recipe with my banana cream pie and the same technique with my pistachio parfaits. Once you get past the fear of whipping up from scratch pudding on the stove you'll never open a box mix again! The flavor, texture and richness of homemade pudding is the best!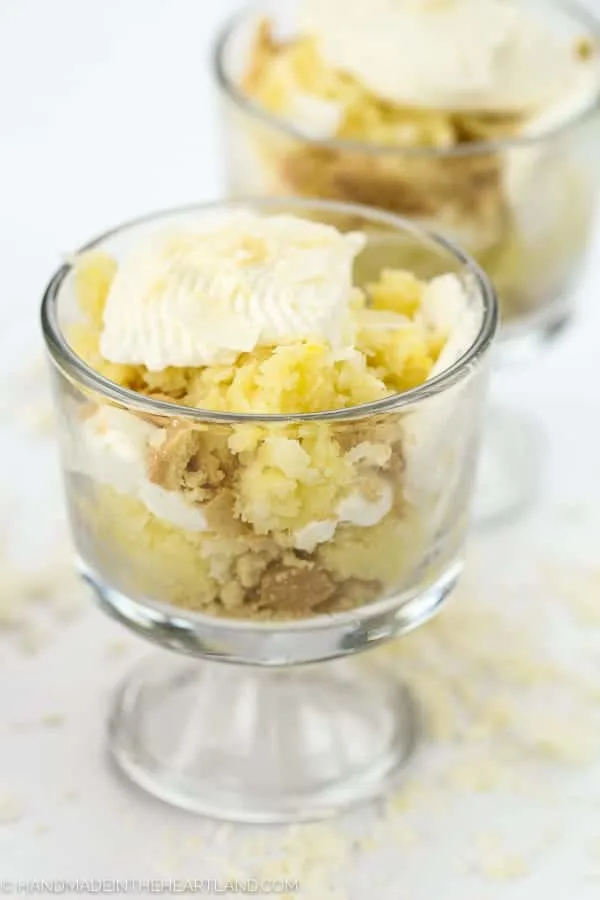 Watch the video below to see how I make these coconut cream pie parfaits. Pay attention to the whisking- you can see the thickness change! It's a gratifying feeling, right?!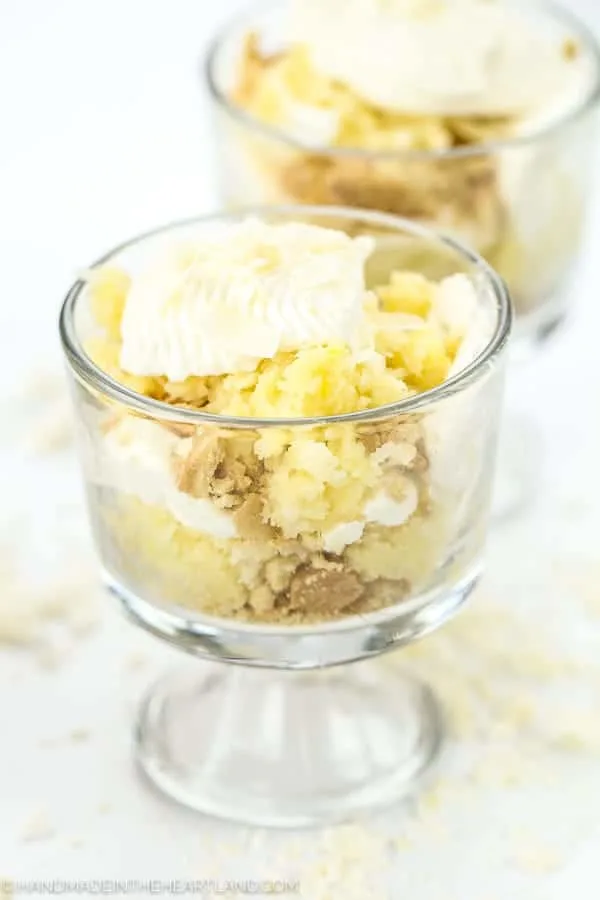 When you make this recipe please let me know! It seriously makes me giddy to see you making recipes from the blog!! I'd love to hear in the comments or tag me on Instagram (@handmadeintheheartland) or Facebook!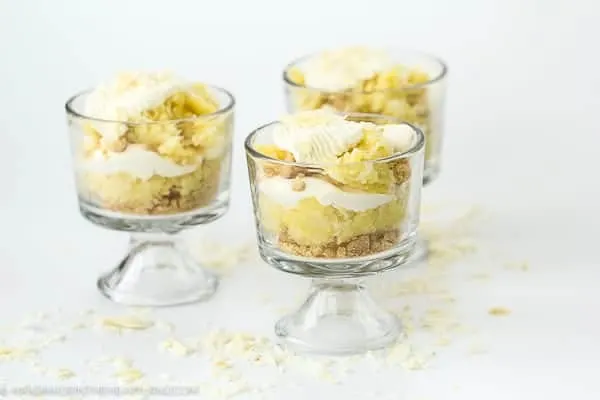 Delicious coconut cream pie parfaits! This recipe is light, fresh and perfect for dessert!
Use this recipe to make parfaits or fill a pre-cooked pie crust. It's a delicious summer treat!