A family vacation with young children is both a lot of work, a little bit of torture and extreme fun. We went on a Sarasota family vacation last week for spring break, read on to see my tips on where to stay, what to eat and what to do with a family in Sarasota Florida.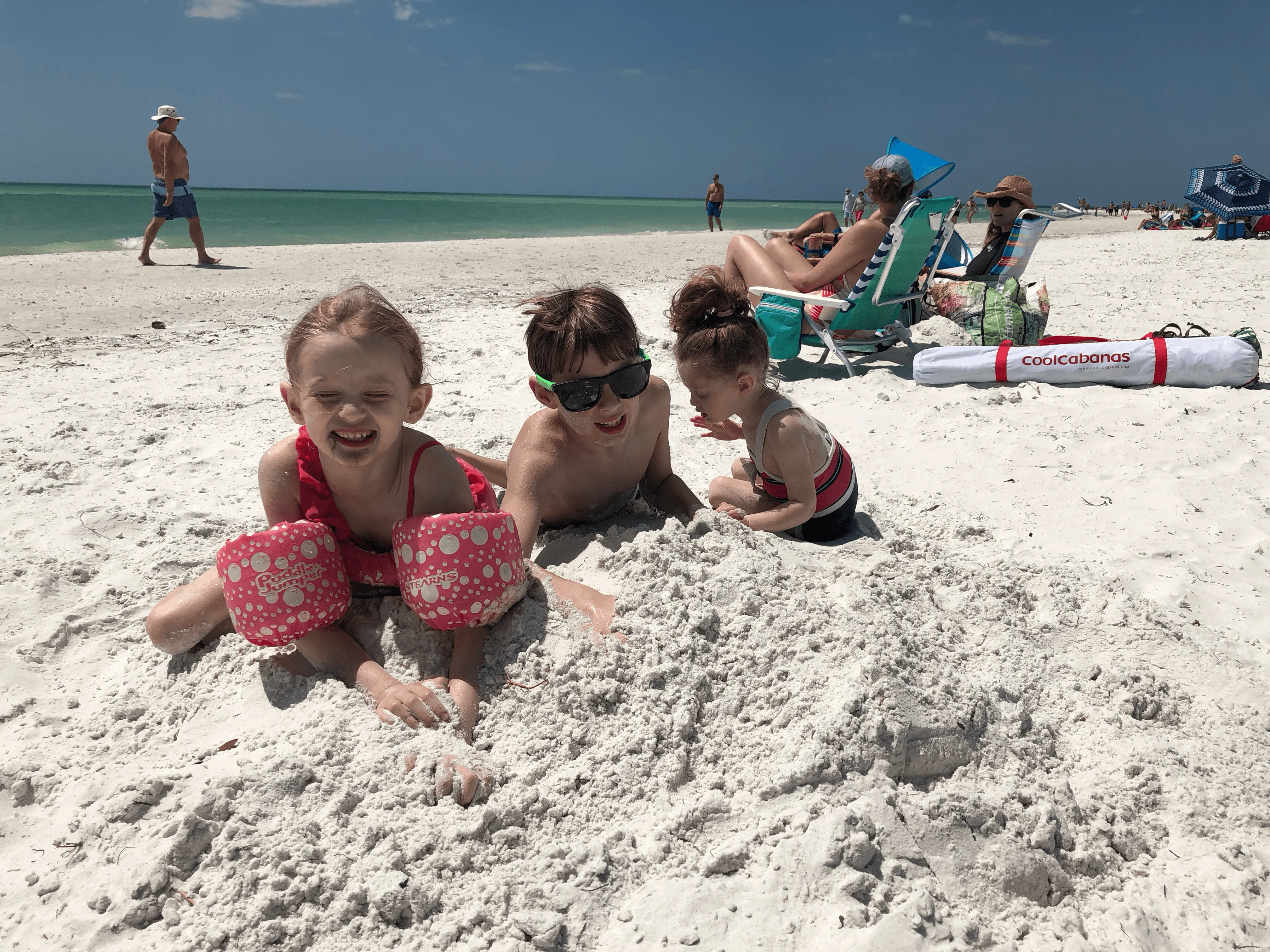 Taking our kids (ages 7, 5, & 2) to Sarasota Florida for spring break was the first time we had done a family vacation with all three kids without traveling to see family. It was just our little family and I'm glad we did it. There were plenty of backseat fights and unexpected bumps to figure out but the hours spent on the beach were complete bliss.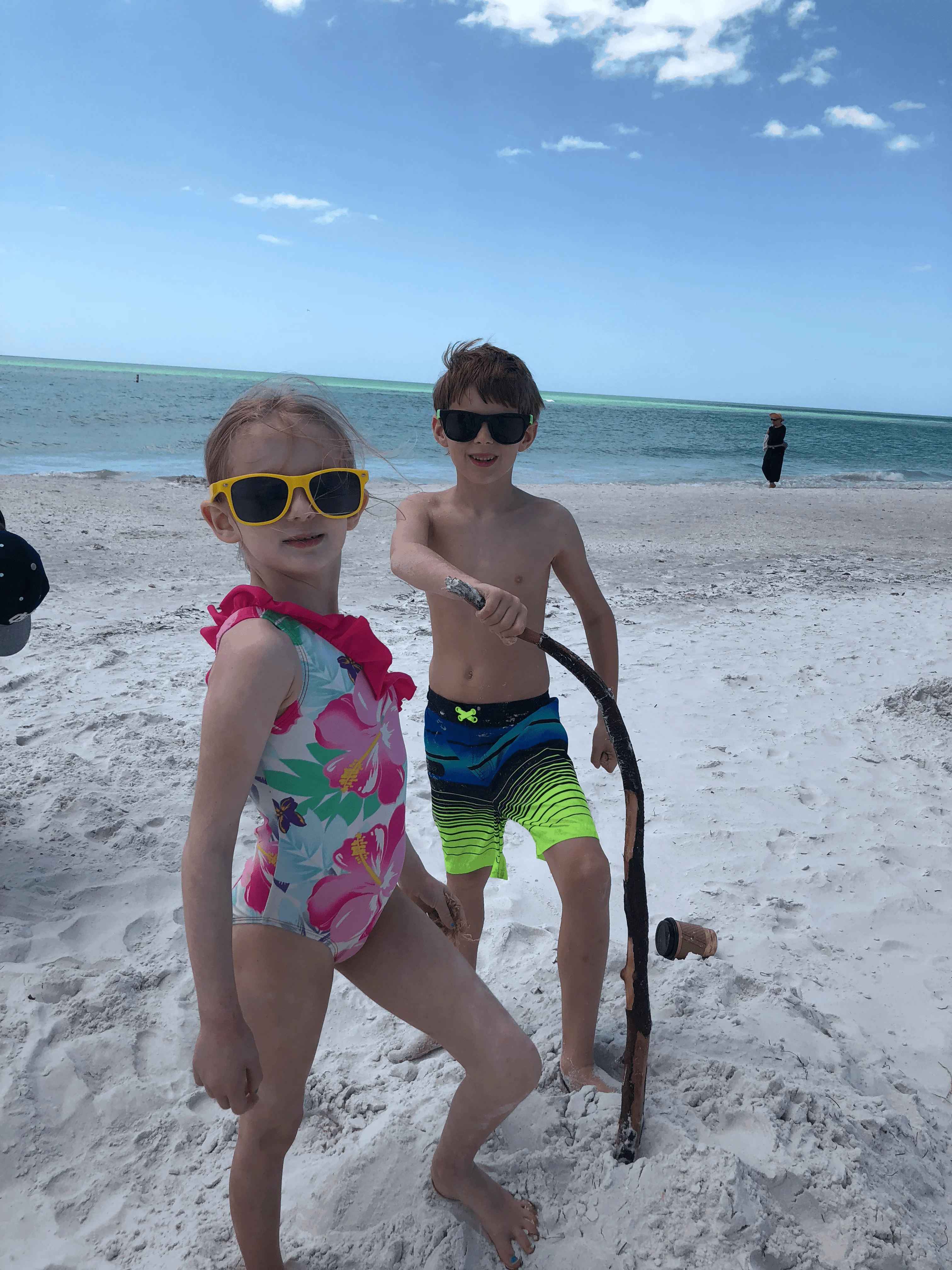 I'm not sure what it is about sand and ocean and beach toys but the kids would be completely hating each other in the back seat on the way to the beach but as soon as their feet touched the sand they were best friends. They built sand castles, dug holes and chased waves, ate lots of snacks and laid out in the sun. Even the two year old had a wonderful time finding shells and playing in the sand.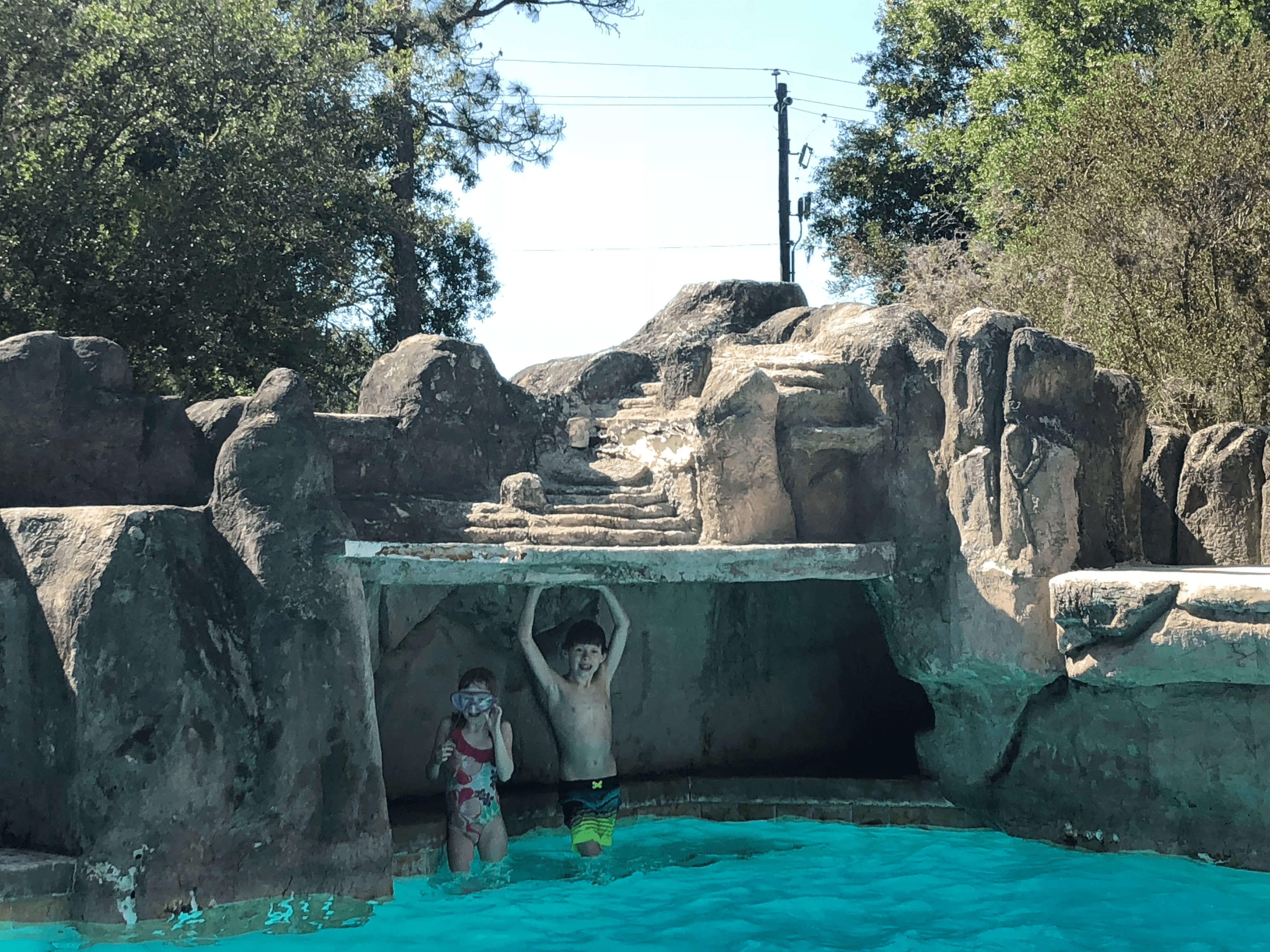 Private 2 bedroom apartment Airbnb
At this point in our lives we are living the student life with Matt in dental school. To be able to travel I plan on a budget, which usually means making a few sacrifices of what we would prefer to do. Where we stayed was one of them. I found an amazing Airbnb apartment, which we loved, but it was about a 30 minute drive to the beach.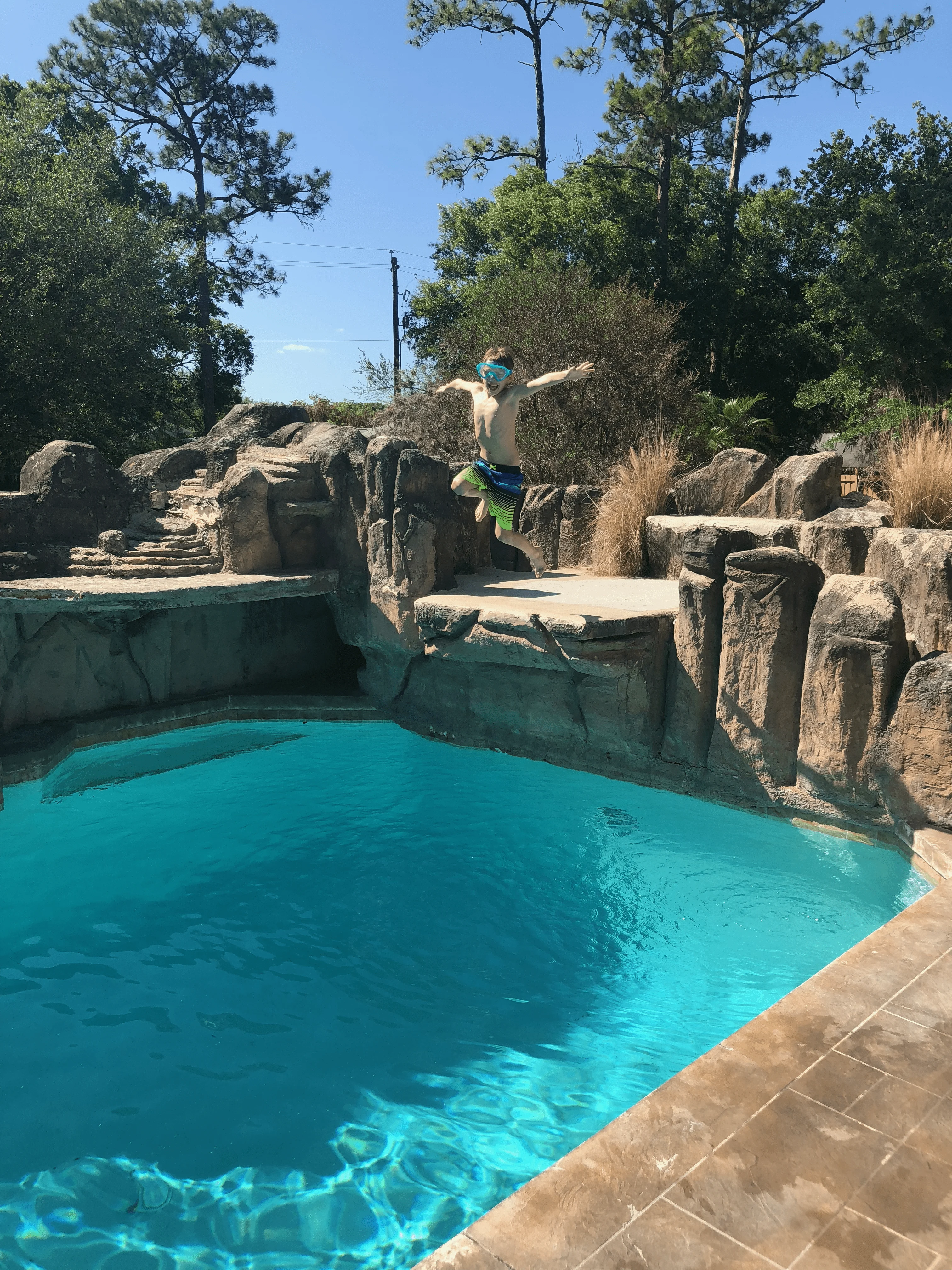 I would prefer to be on the beach but there just wasn't anything in our budget that was clean/nice enough on the water or closer. Plus this place had an AMAZING pool! At $119 a night for a two bedroom apartment and resort style pool it was a perfect fit for us. Bryson and his wife were super kind and although the apartment is above their home we felt 100% comfortable staying at their Airbnb. I would recommend it to anyone looking for a less expensive option in the Sarasota area.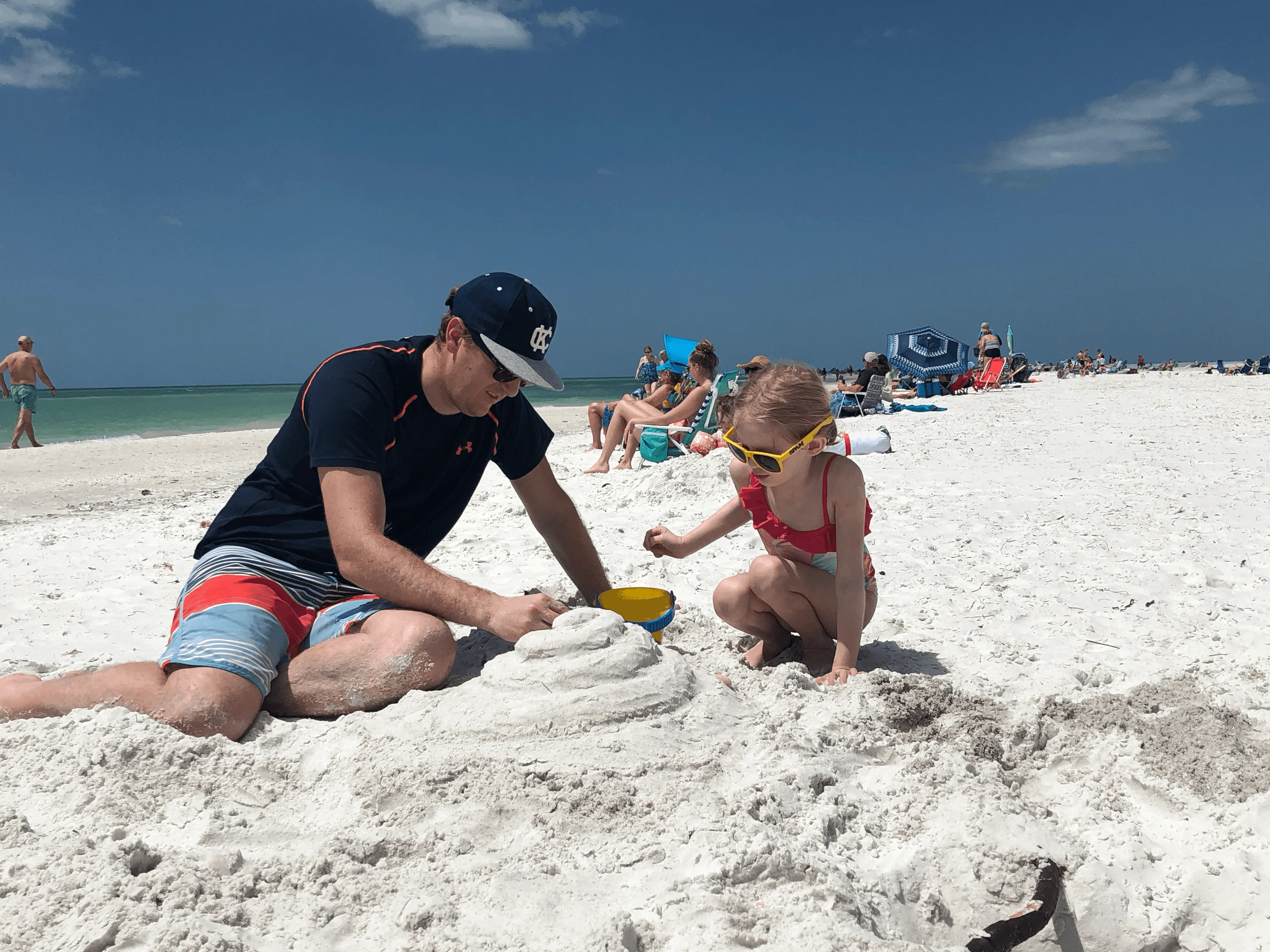 Oh how we loved the beach. We visited two different beaches, Siesta Key and Lido Key Beach. We enjoyed both of them but liked Lido Key a little better, it was a little quieter and easier to find parking.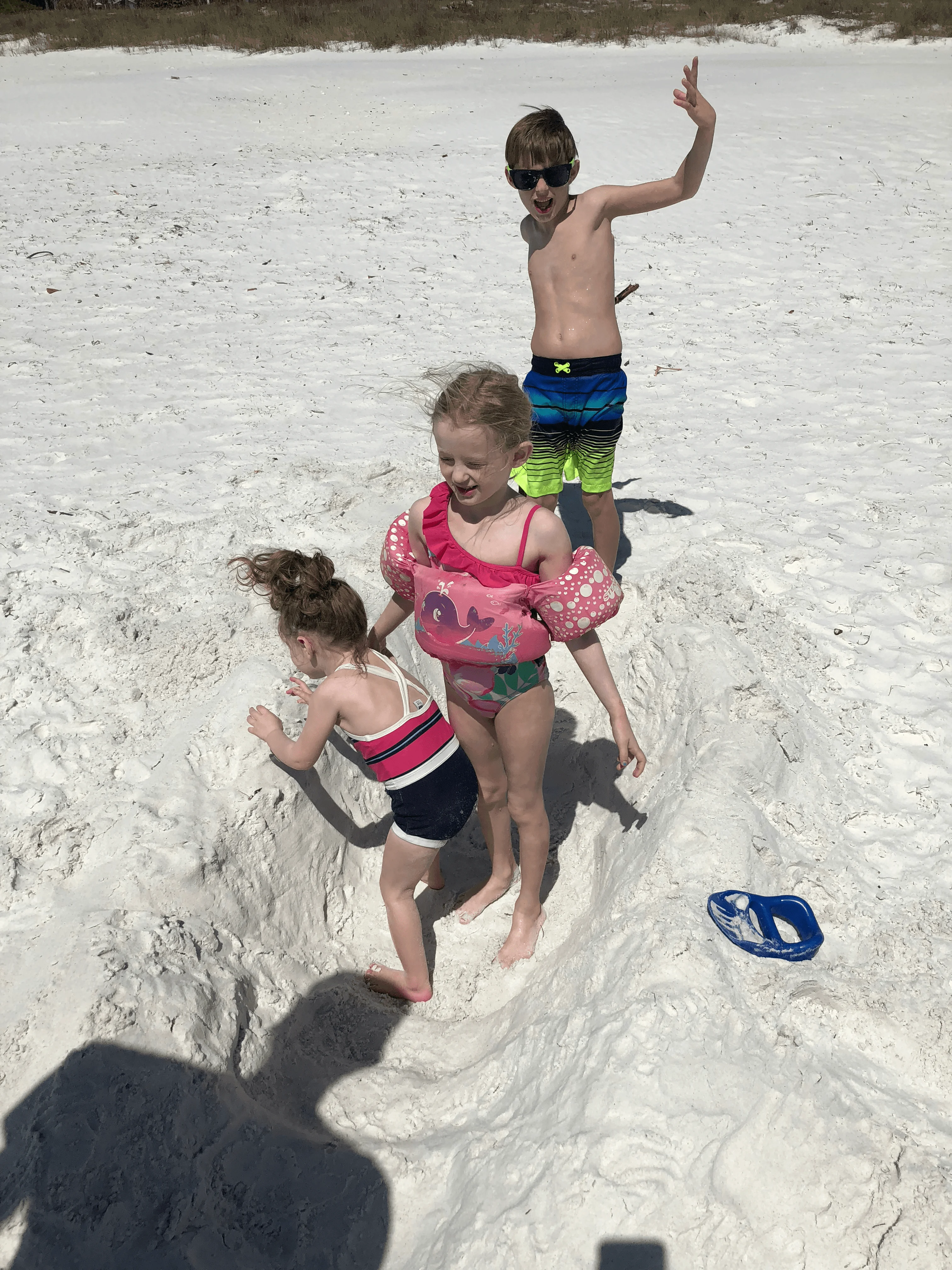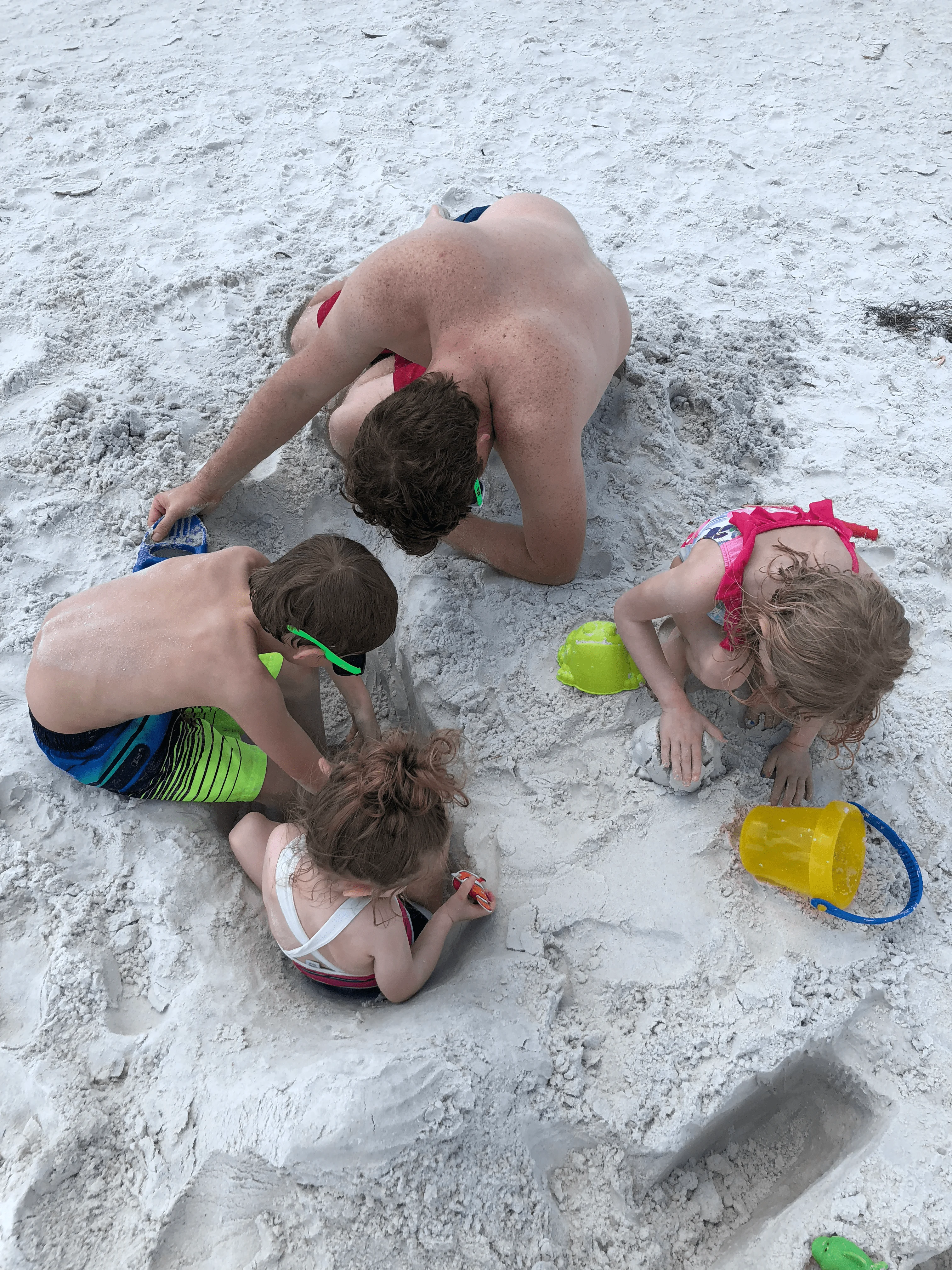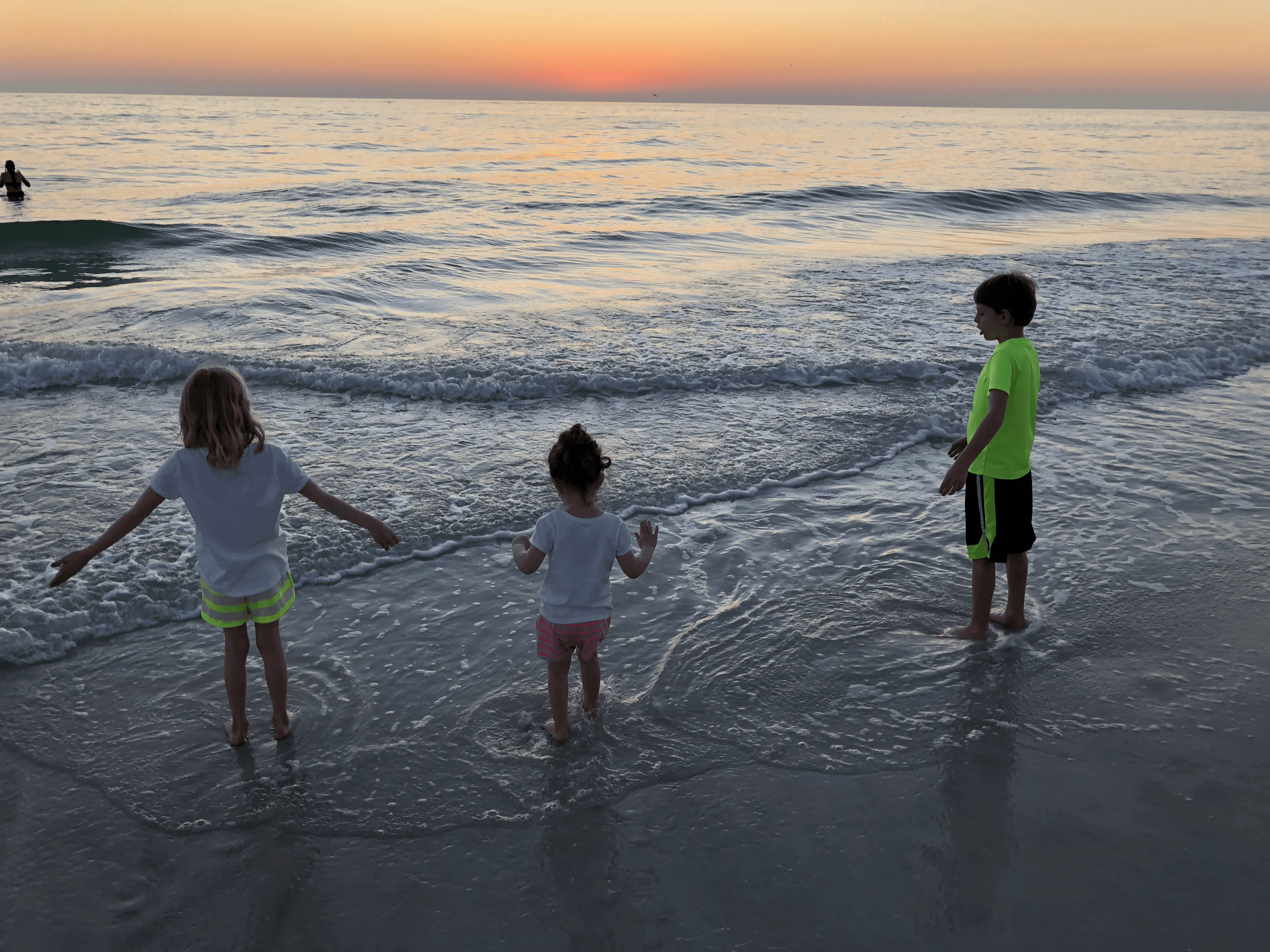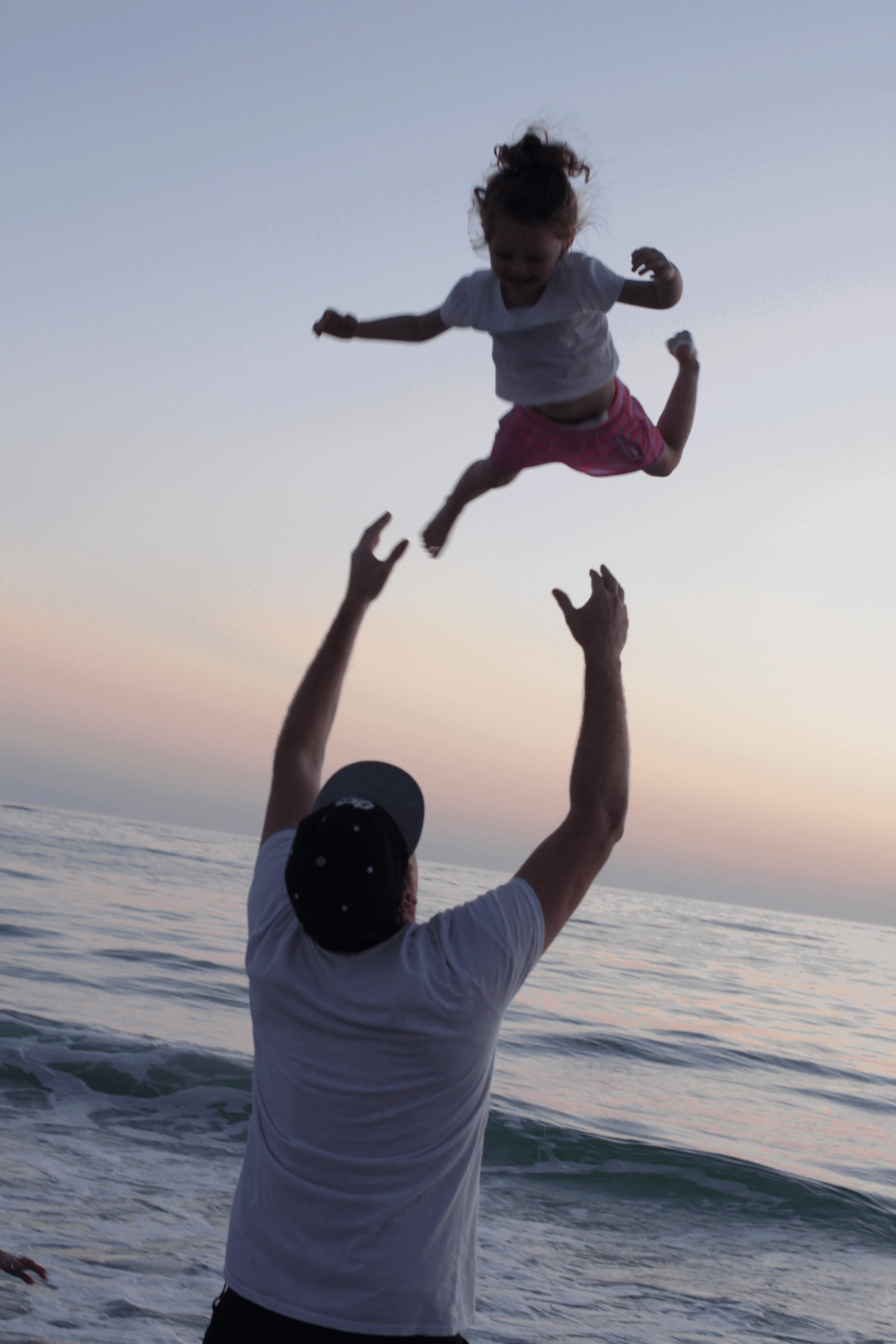 When we travel I make a google map with all the places I've researched for where to go and what to eat. You can see my Sarasota Trip google map HERE. As you can see on my map if you're traveling to Sarasota you'll definitely need a car. We drove a new Mazda CX3 that was just big enough for our family of 5.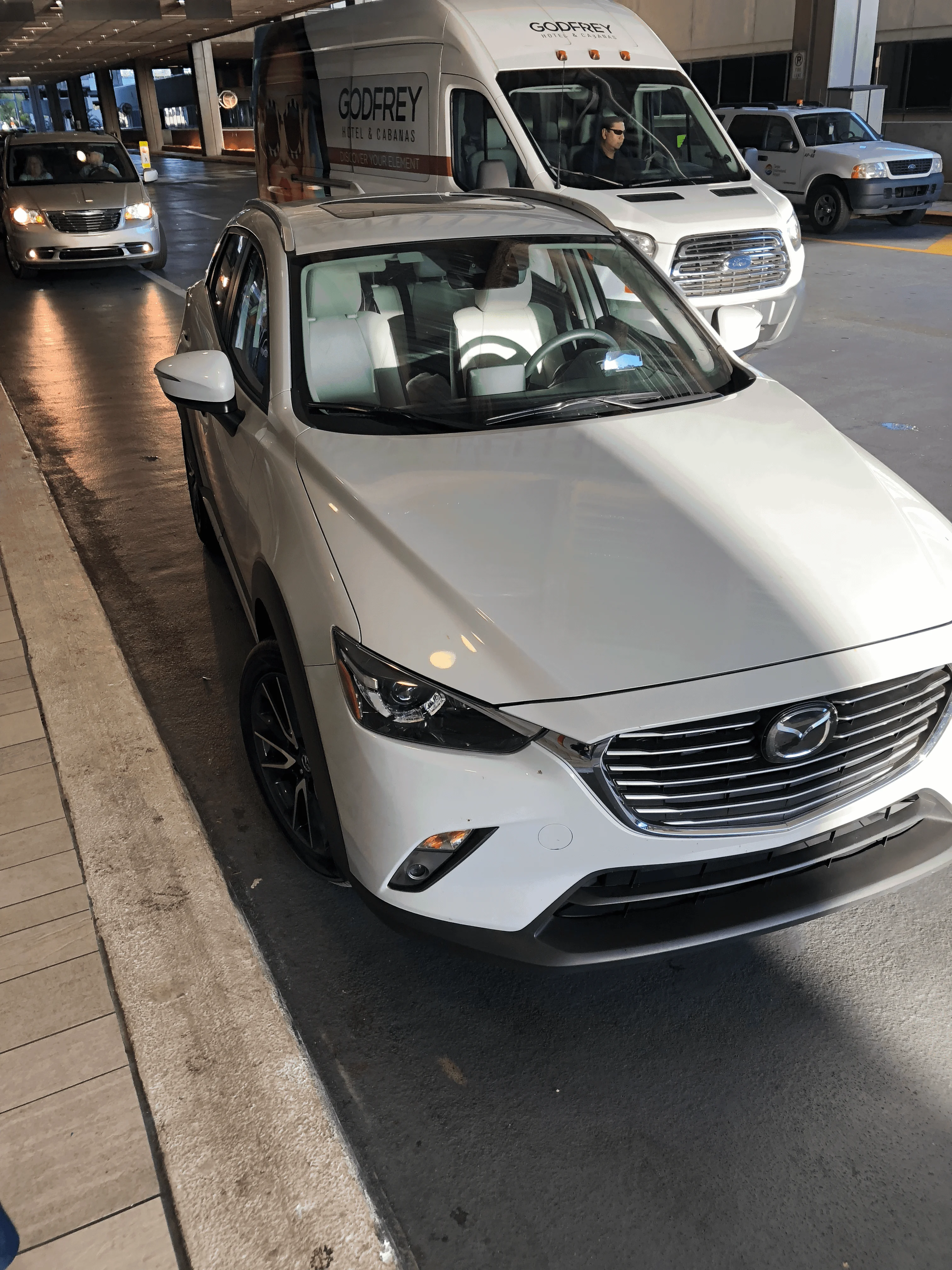 I was so excited to be able to partner with Mazda and test drive the 2018 Mazda CX3 on our Sarasota vacation. It's a compact SUV and has some really cool features. Matt did a lot of the driving and really liked the heads up navigation display. In the picture below you can see the display right above the speedometer in front of the steering wheel, it displays the navigation instructions right in the driver's view so as to not have to look down. While we were traveling in a new place it was extremely helpful since we had to use navigation everywhere we went.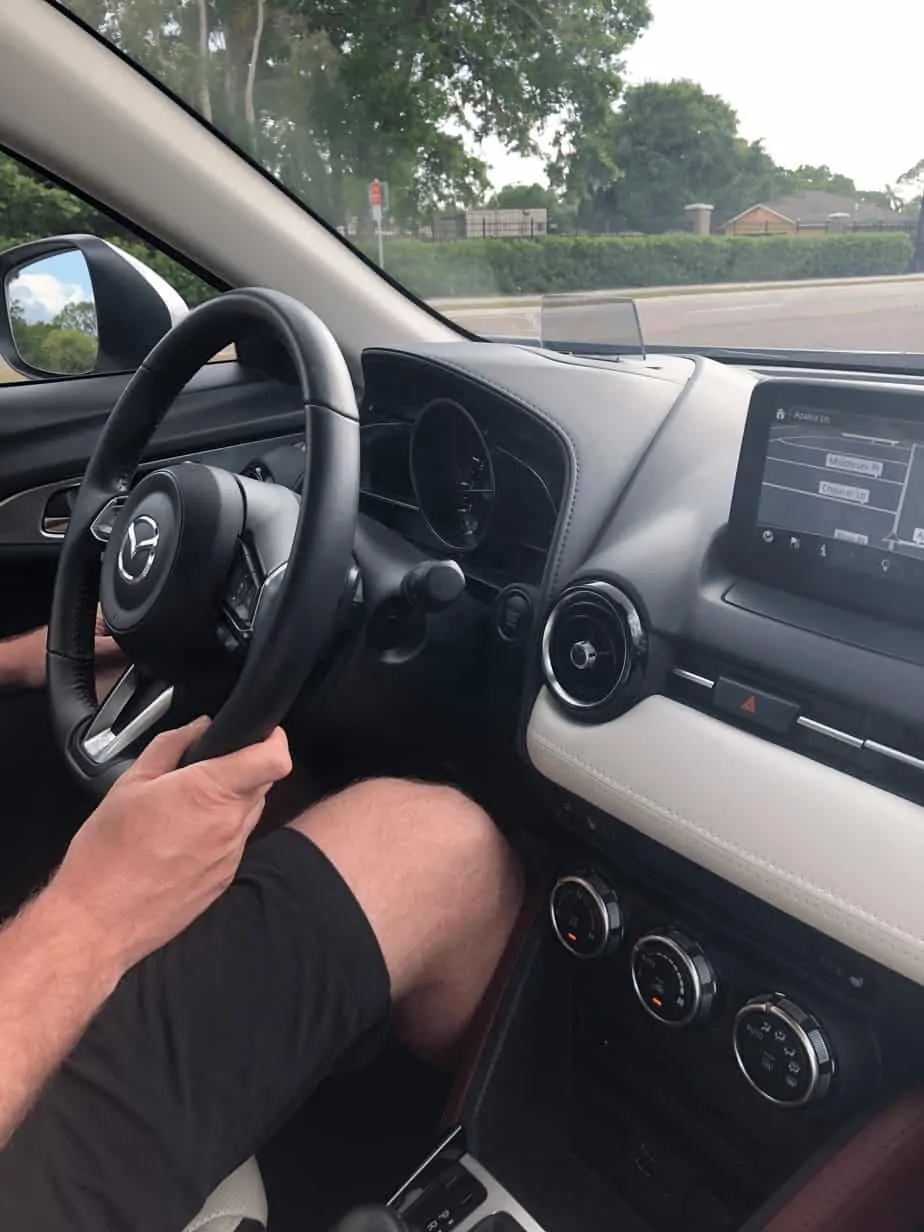 We really enjoyed driving this sporty little compact SUV around in Florida. The kids fit fine in the backseat and we had enough room for our luggage in the back.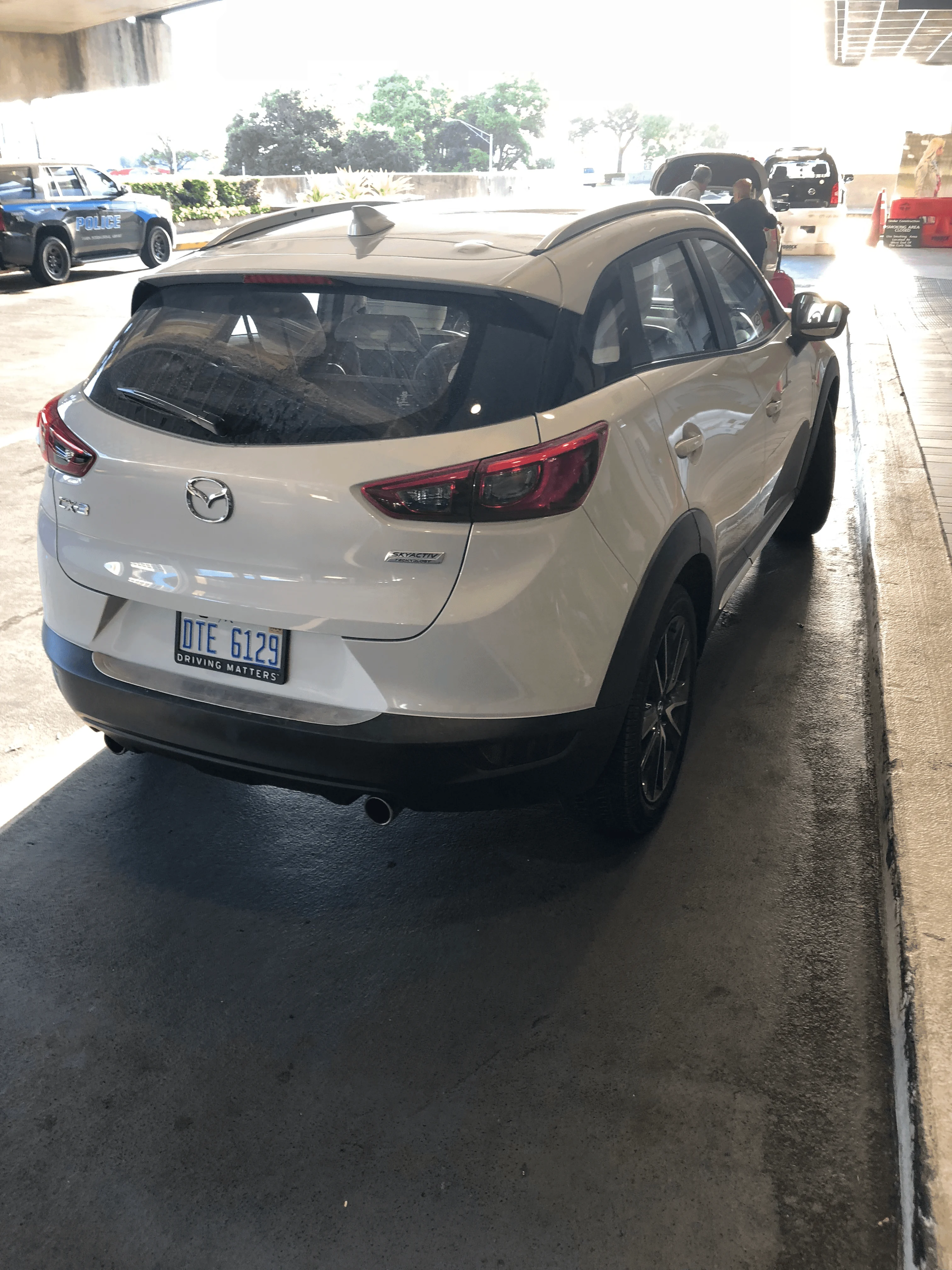 Where to eat with kids in Sarasota?
I'm one of those people who rarely takes my kids out to dinner. We do the occasional chick-fil-a or Mcdonald's but if I want to enjoy a restaurant I'm just not taking my kids with me. Well that whole idea is thrown out the window when traveling. We ate all our breakfasts in the apartment and we took snacks and lunch to the beach most of the time. Dinner was always eaten out. It made me realize that most restaurants have kids menus and coloring pages/crayons and it's not as hard I think it is to take my kids out to eat. Here is a list of some of the places we liked eating in the Sarasota area.
Owens Fish Camp. This might be my favorite thing we did (other than play at the beach). It's this awesome shack/fine dining restaurant with a huge backyard/porch where live music is played and seafood is thrown on a grill. You wait in the back until your table is ready and enjoy the atmosphere. My girls were dancing to the music and it was just perfect. The food was fantastic, like seriously amazing seafood. If you're in the area you MUST go here! My sister-in-law who is from Sarasota told me if I didn't go here she would be made at me. ha!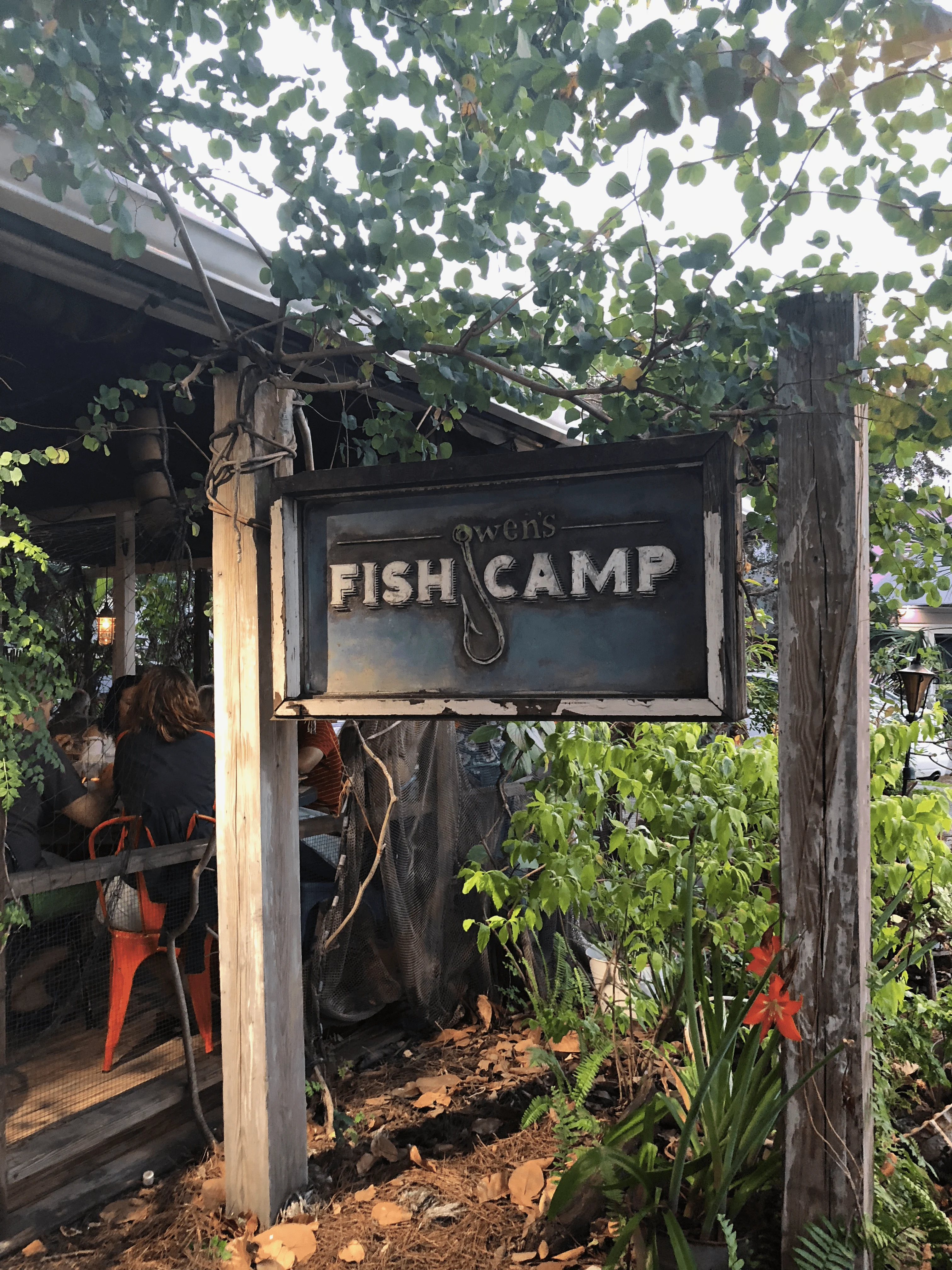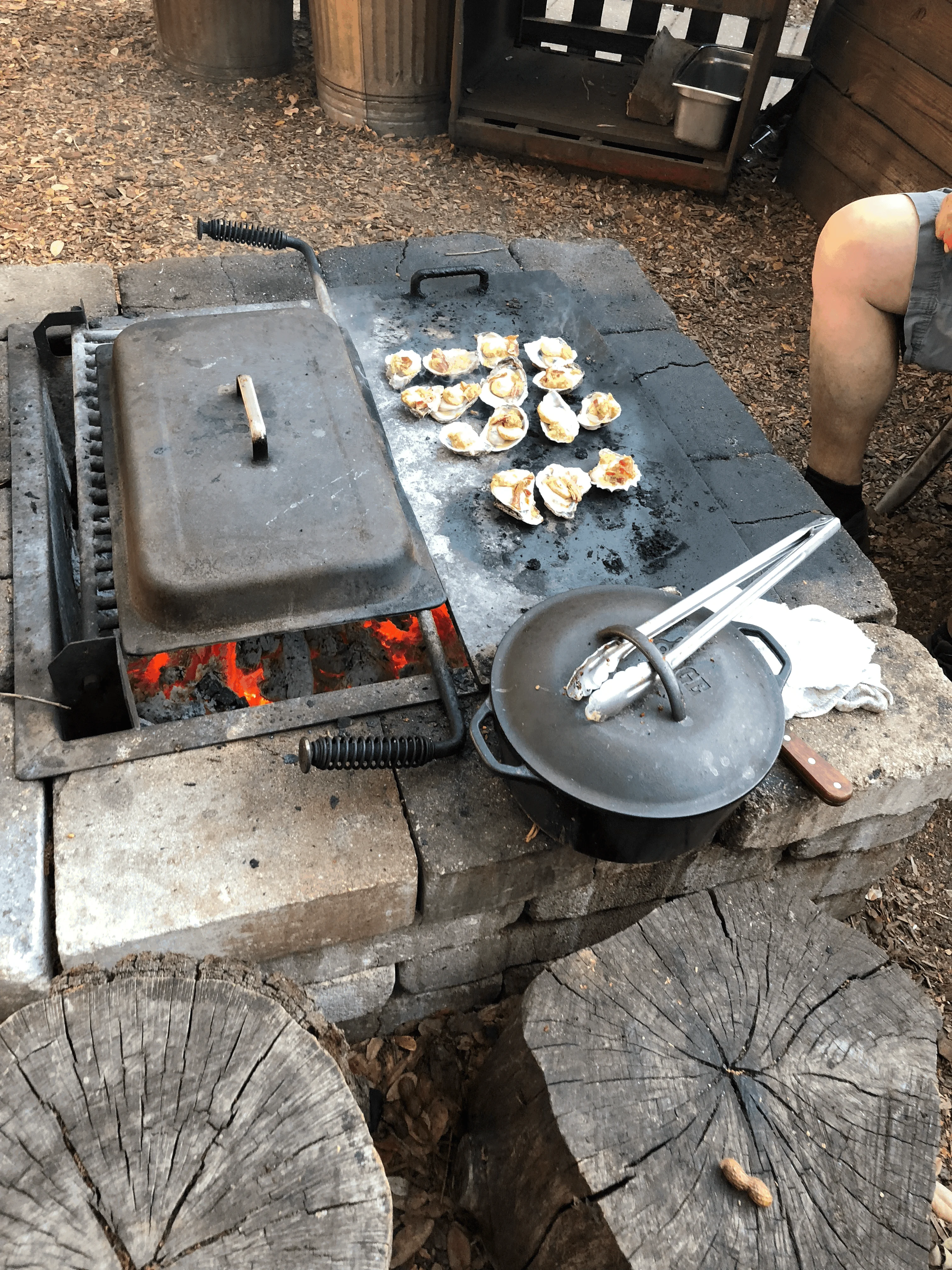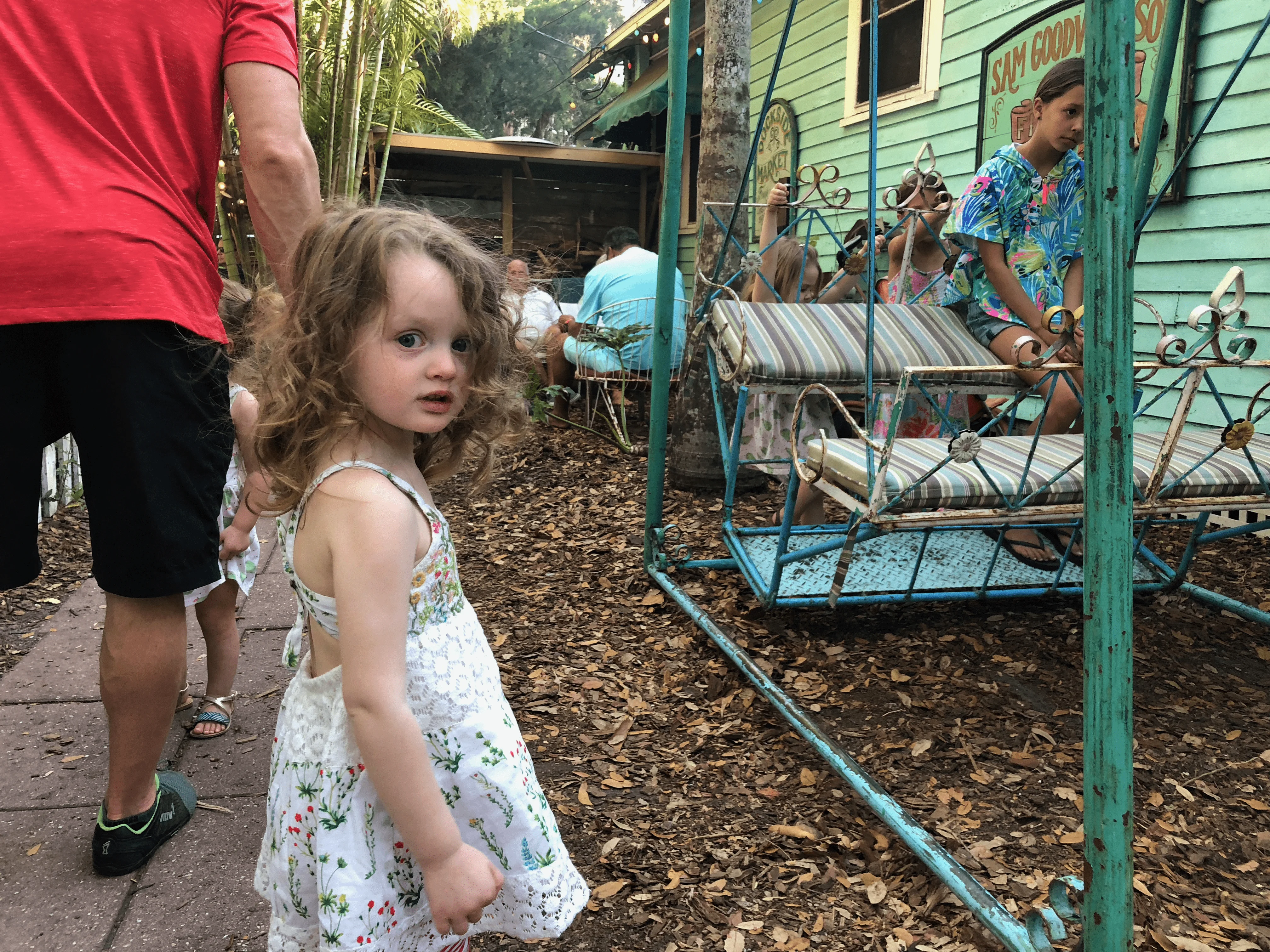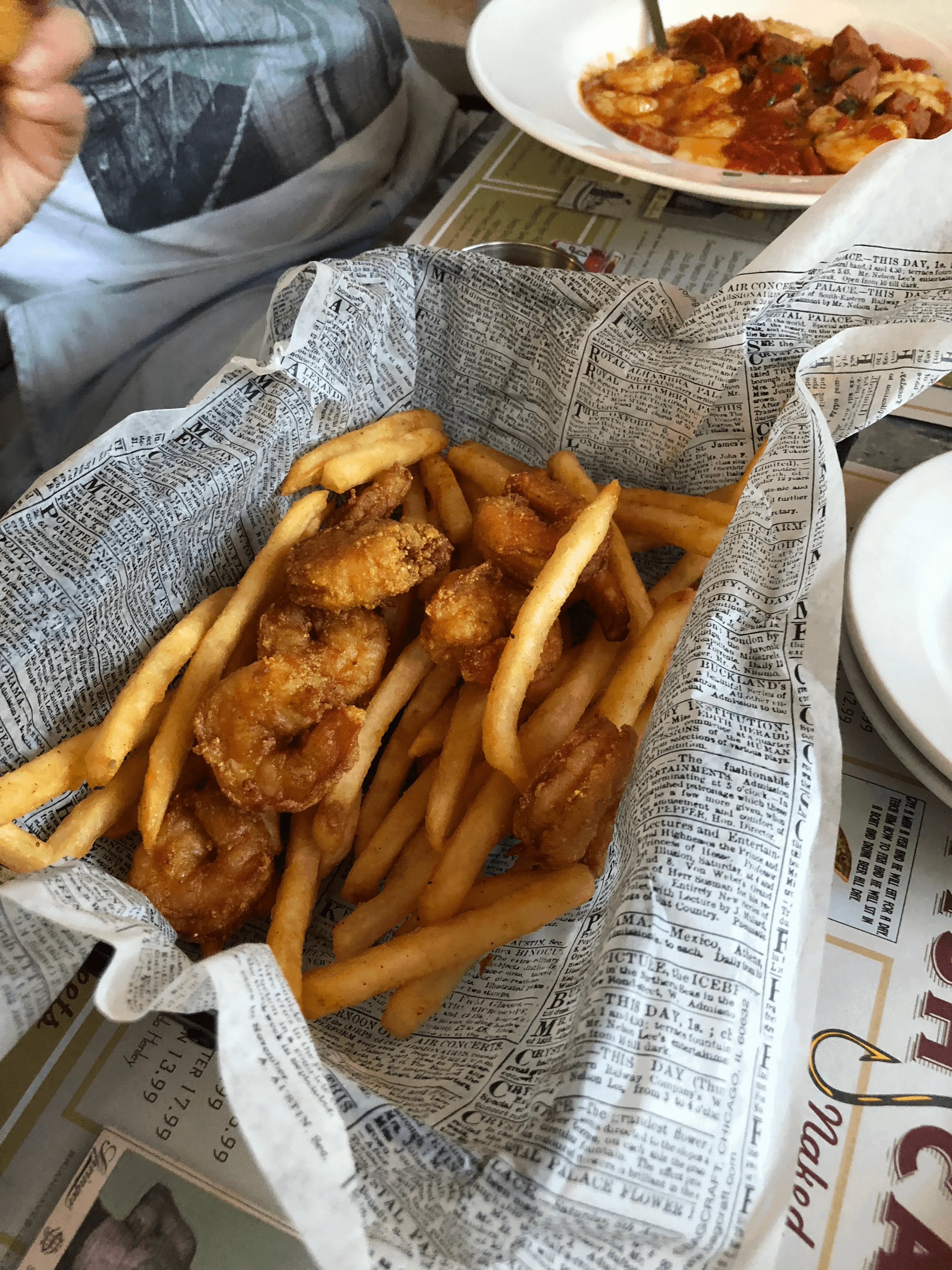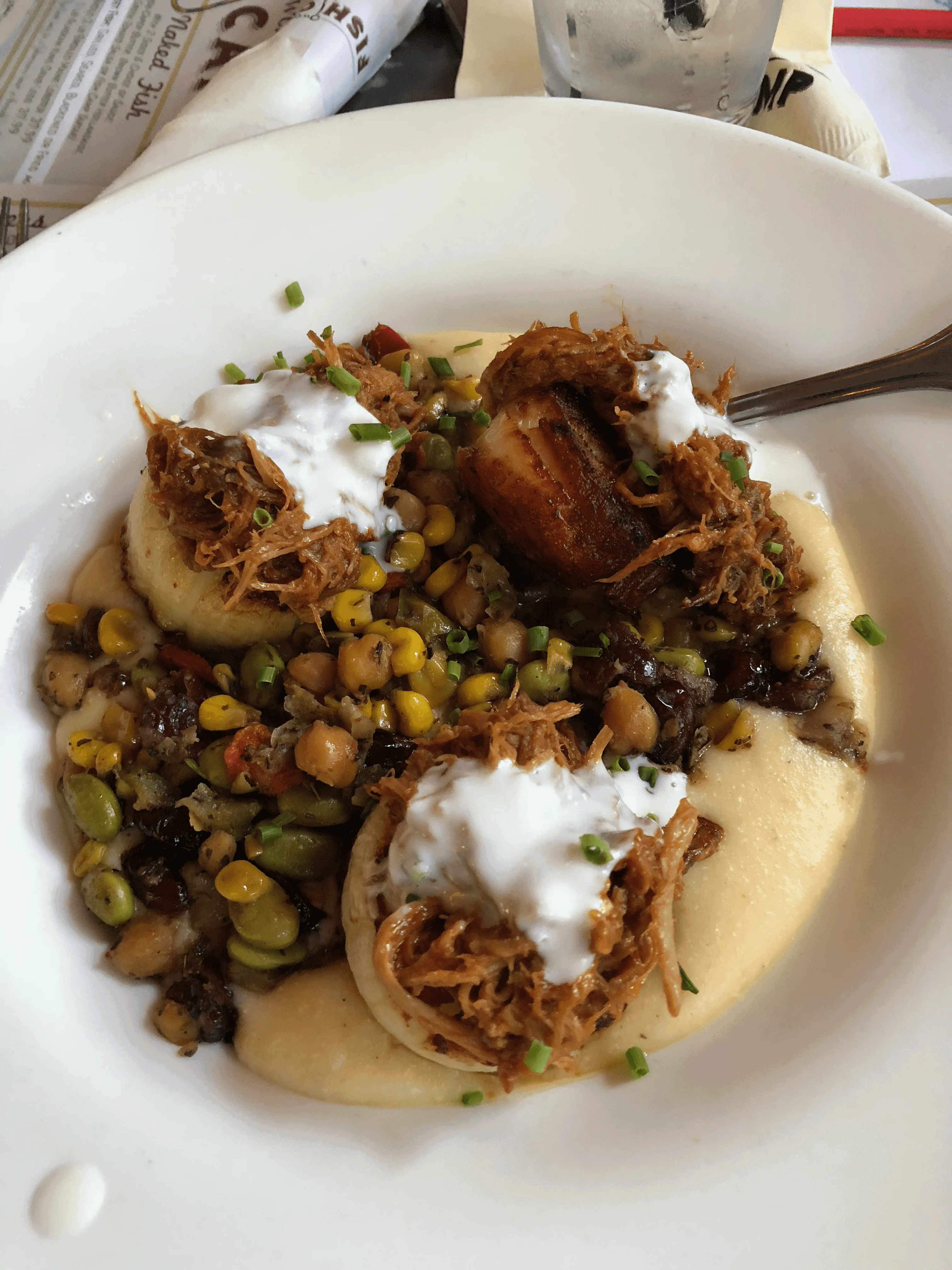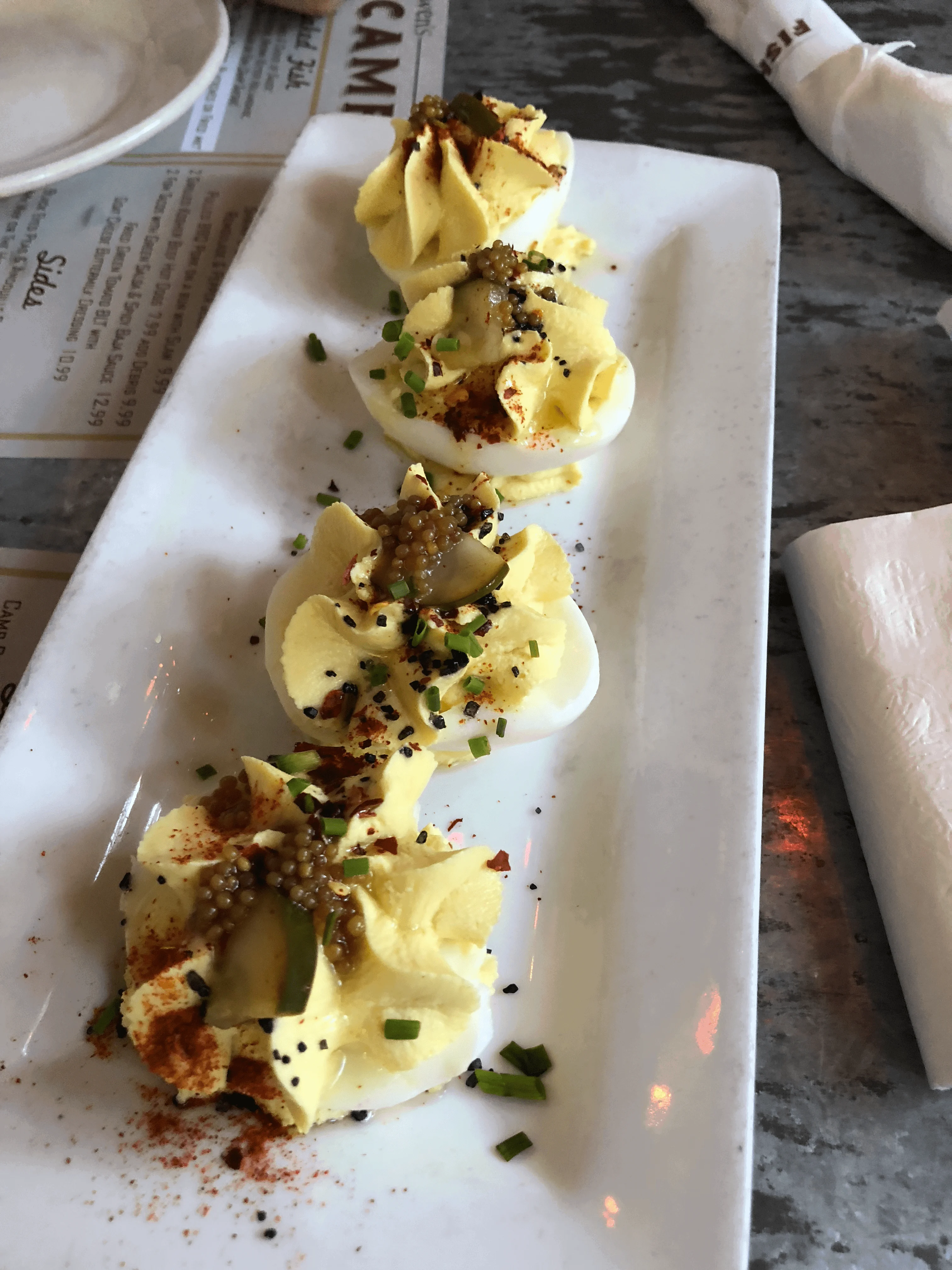 The Old Salty Dog Fried seafood at it's best. 🙂 We went over to Siesta Key the first evening we were there to get sunset beach pictures and then ate here. The deep fried hot dog was epic.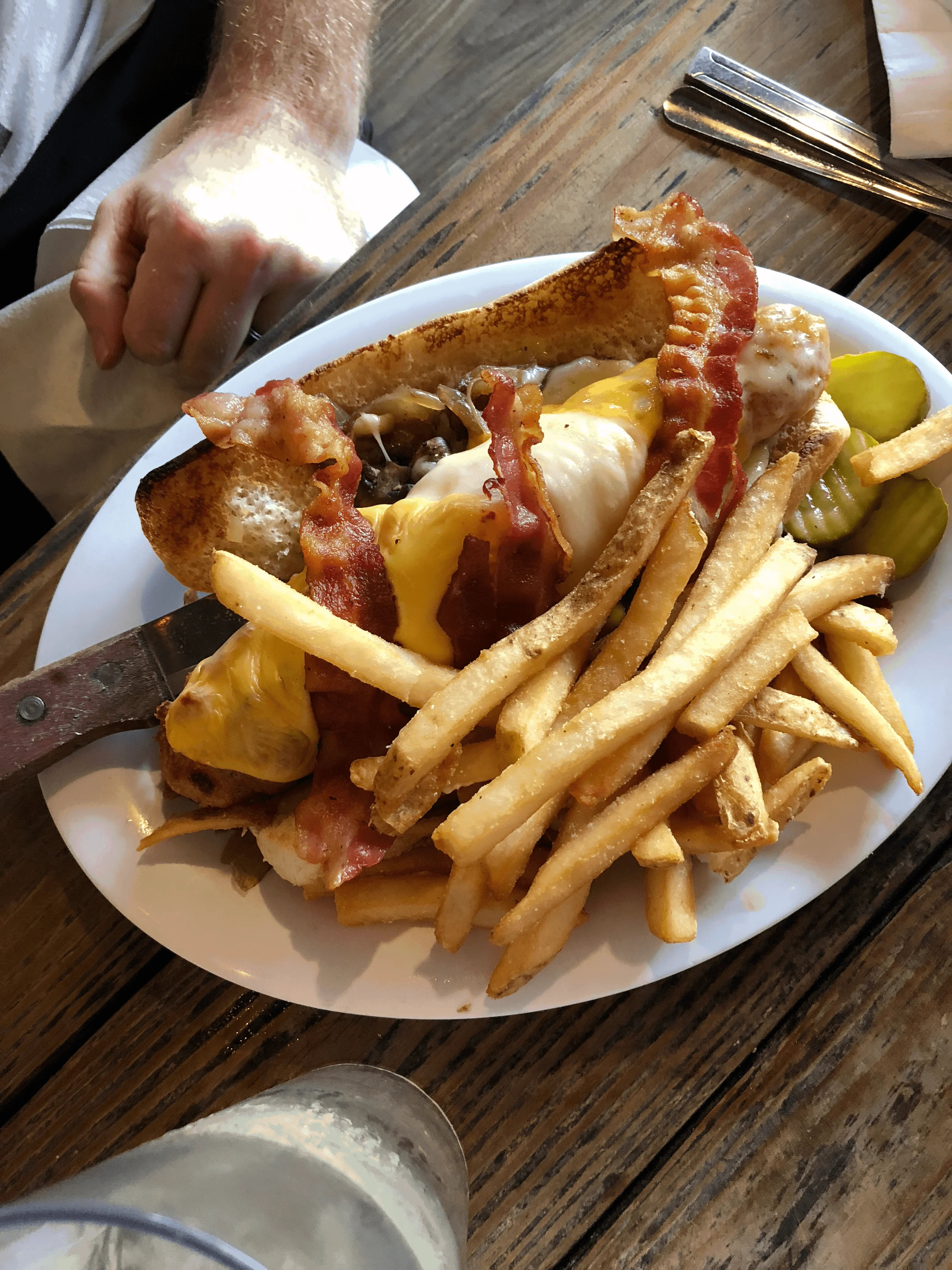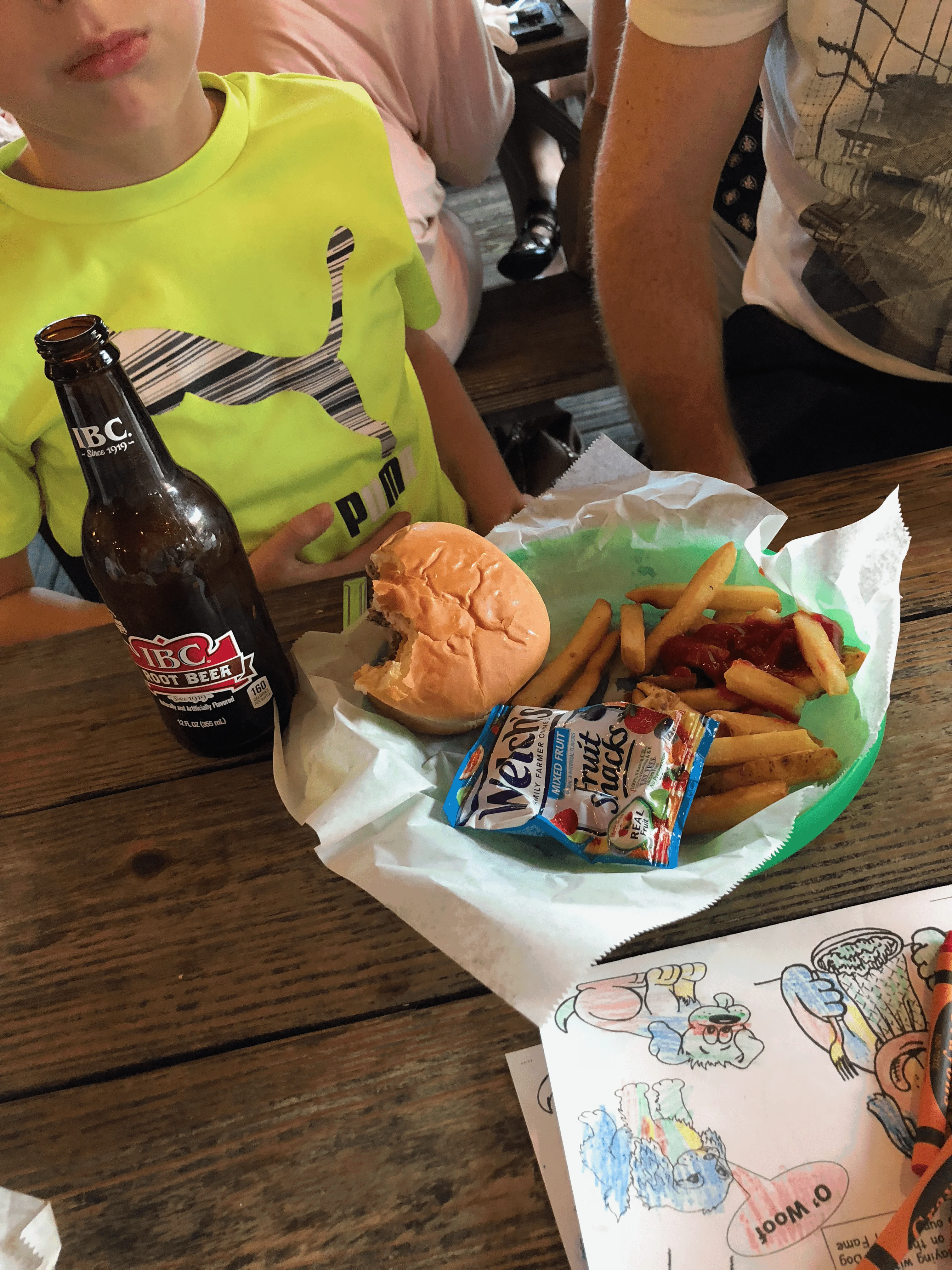 Caragiulo's Italian American This might have been my favorite kid meal restaurant because it was just so dang cute. They had a make your own pizza kids meal where they brought dough, sauce, cheese and meat to the table and the kids made their own pizza. So fun! Our pasta was good too.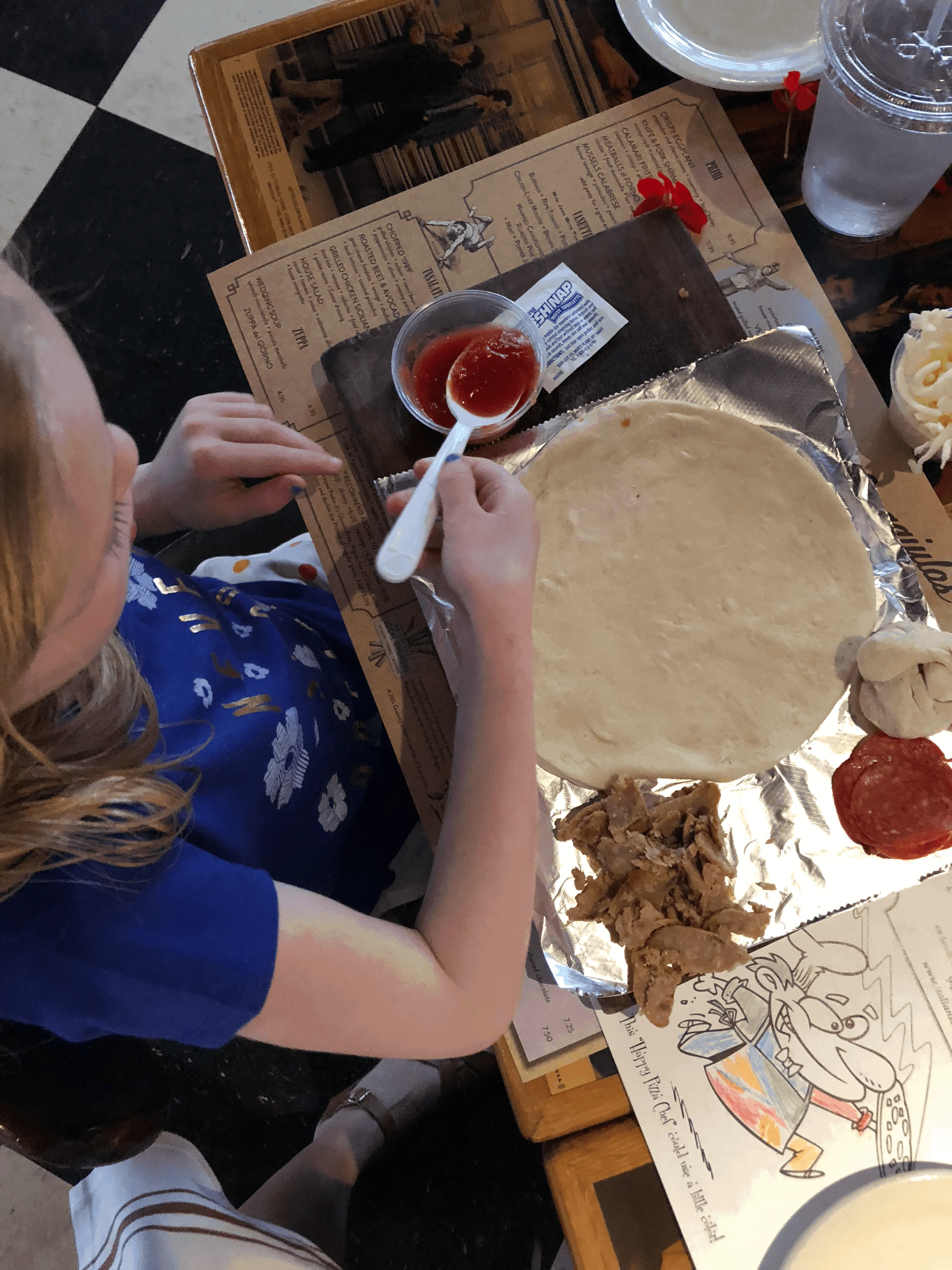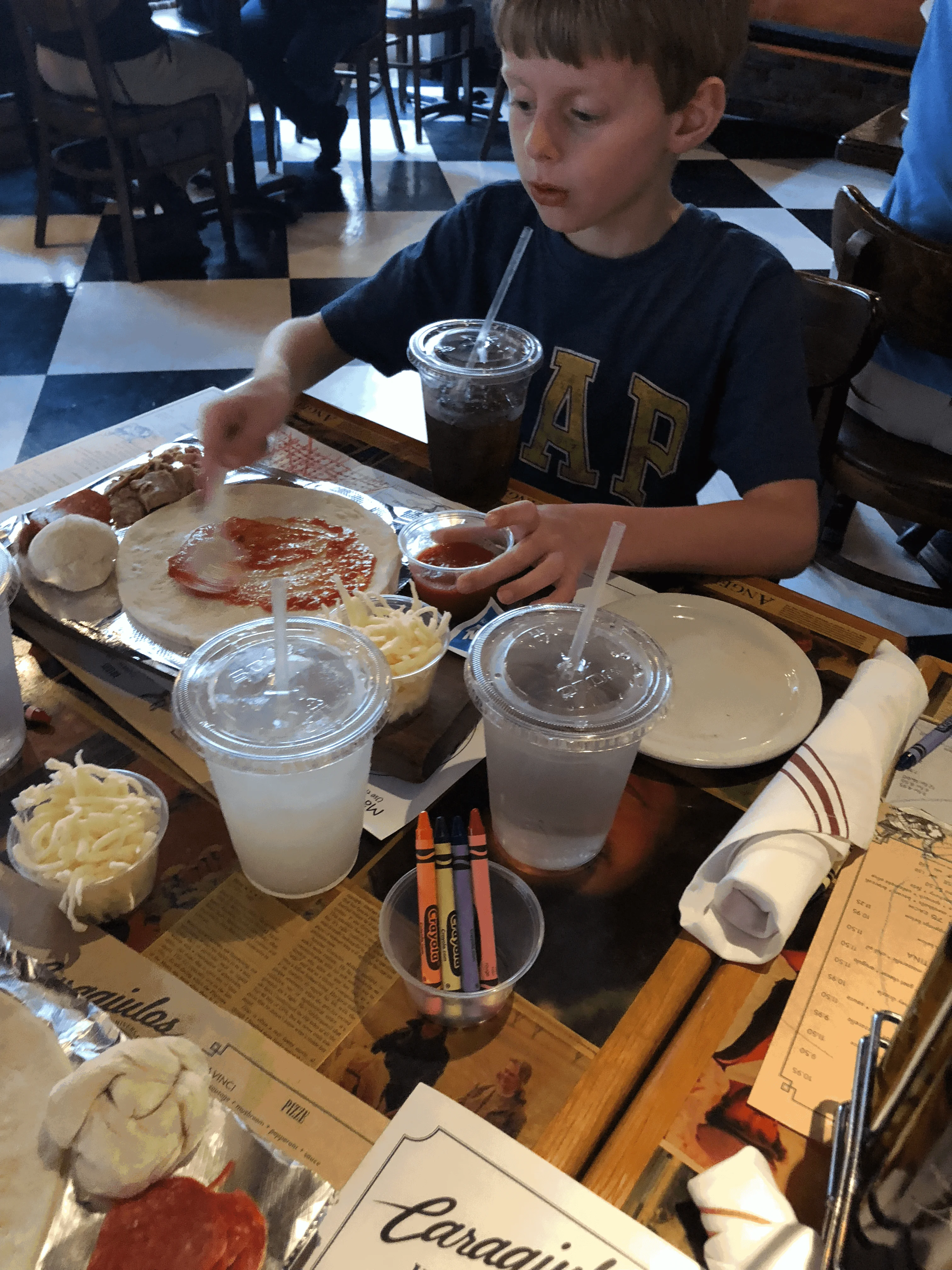 What to do with kids in Sarasota
If you're traveling with kids in Sarasota on your next family vacation you'll be happy to hear there are so many fun things to do and see in the area.
Urfer Family Park Playground This fun park was near our Airbnb and the perfect stop to play and get some energy out. It's surrounded by beautiful Florida fauna. We were so happy we had somewhere to stop after dinner and before heading back to the apartment to let the kids run and play.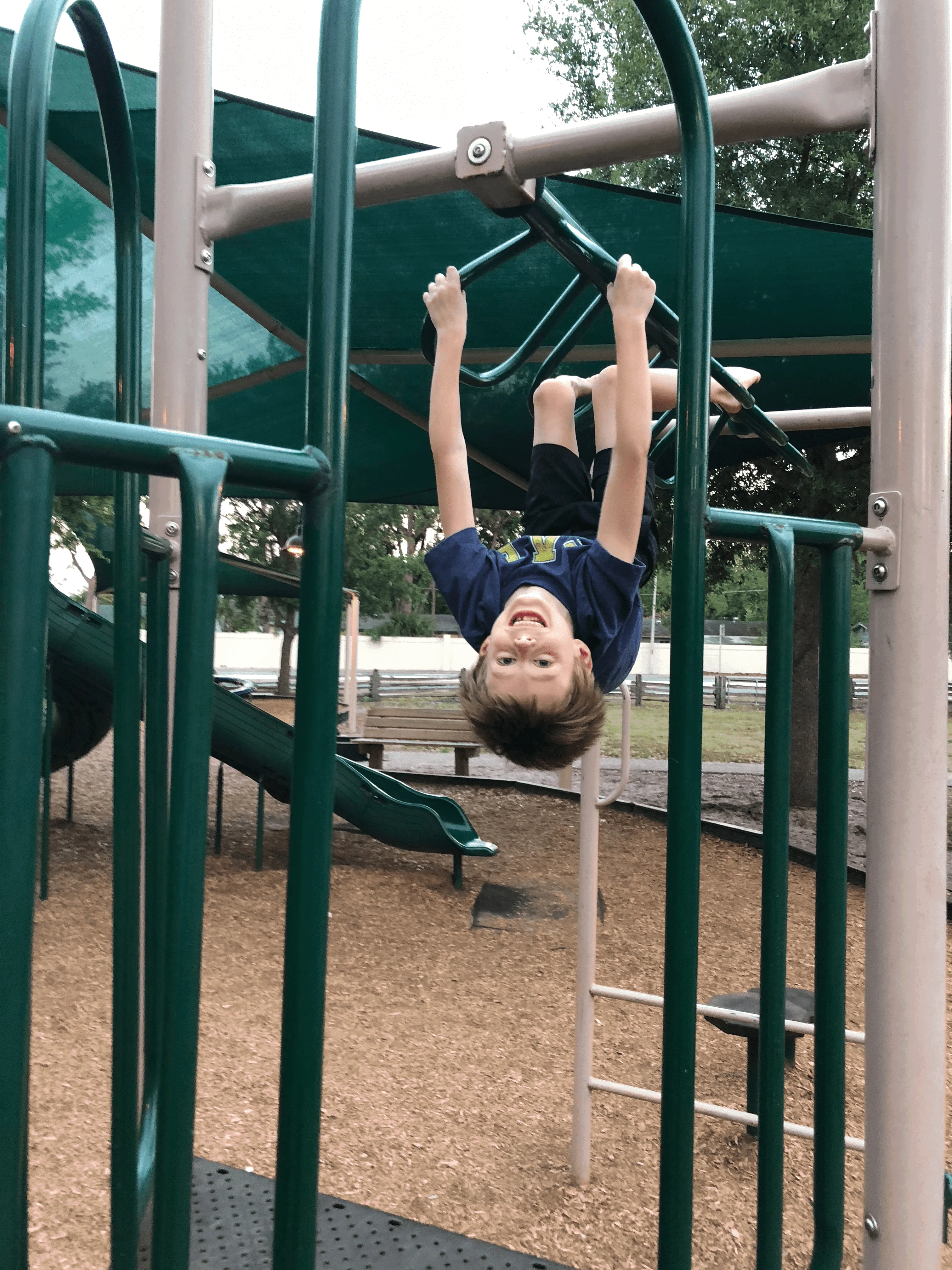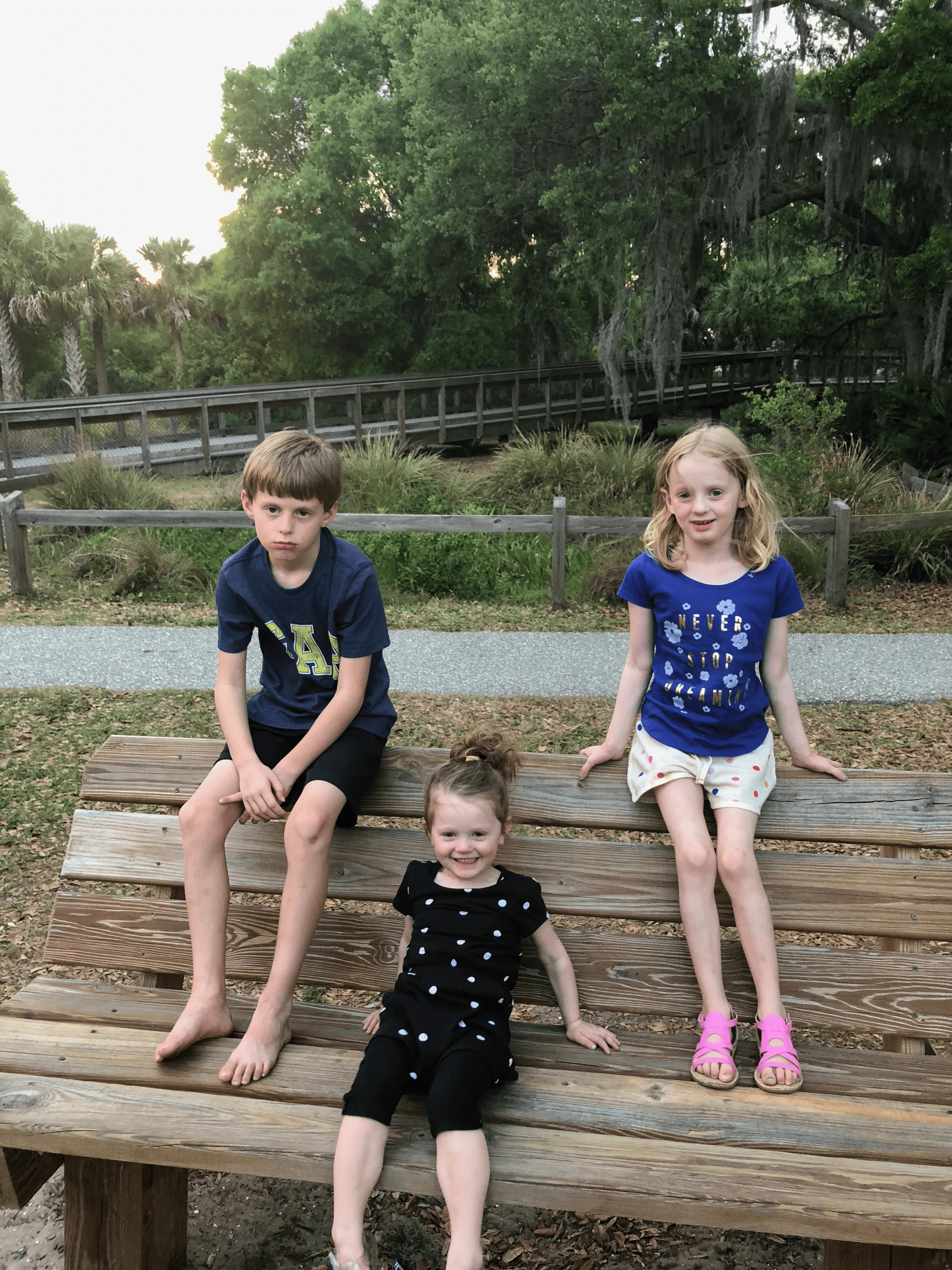 Big Cat Habitat This is a rescue for former circus animals and a zoo of sorts. I will say that we visited on what one employee said was the busiest day of the year. It was so packed we didn't get to see the big cat show, we did watch the bird show which was fun. It's only open during limited hours so I would guess it's always going to be busy. It's worth the trip to see fun animals and you can search online for coupon codes.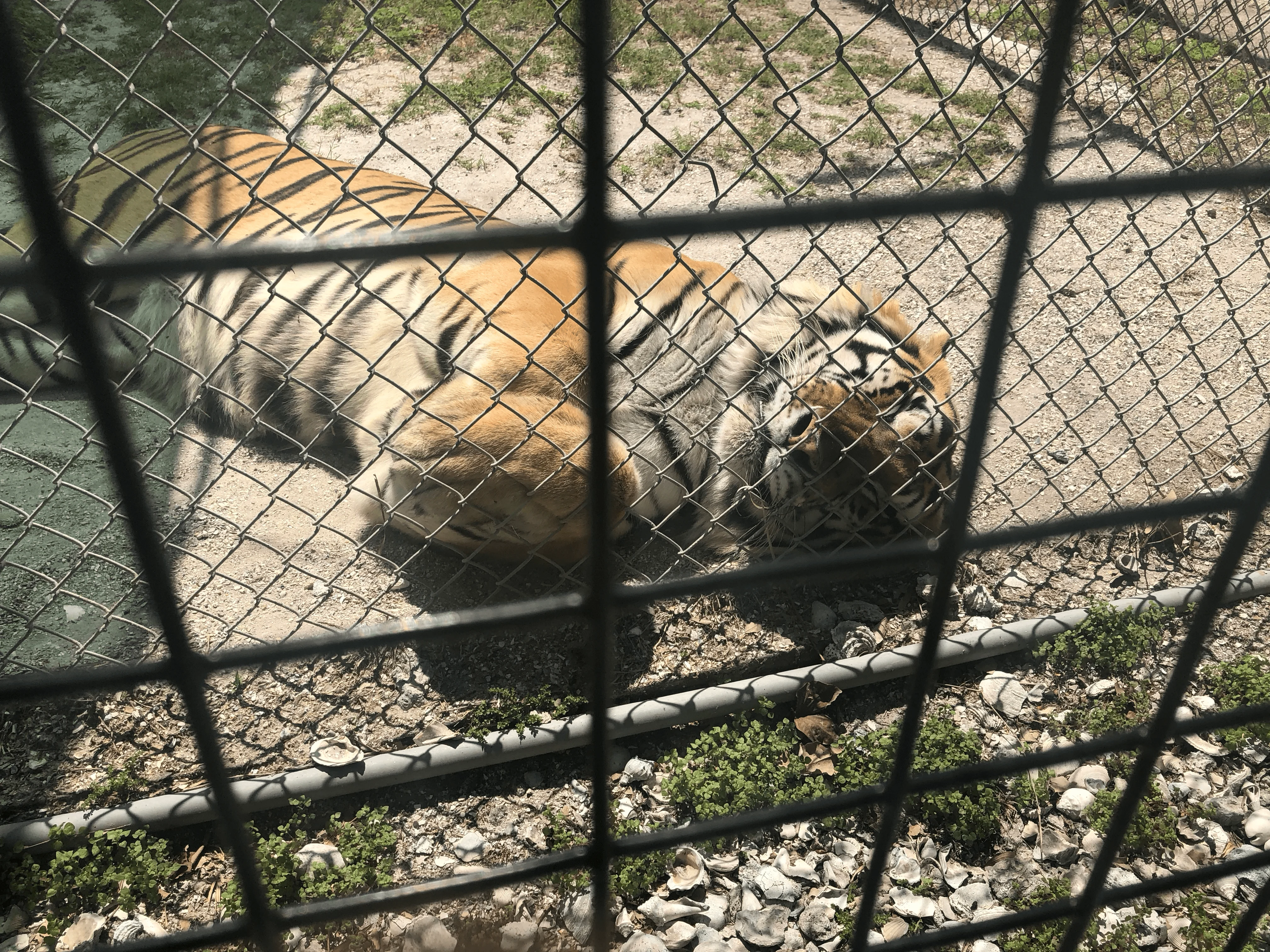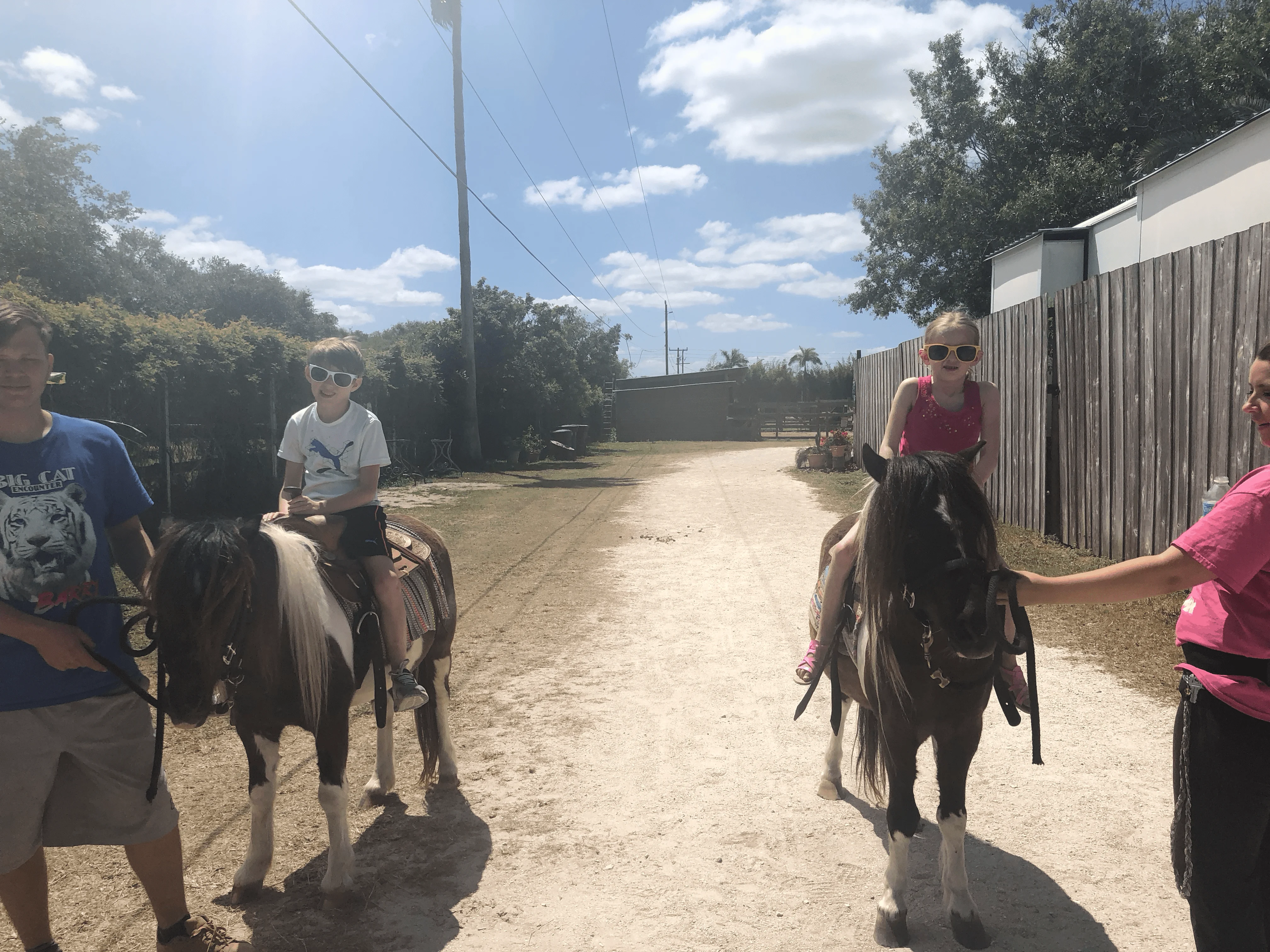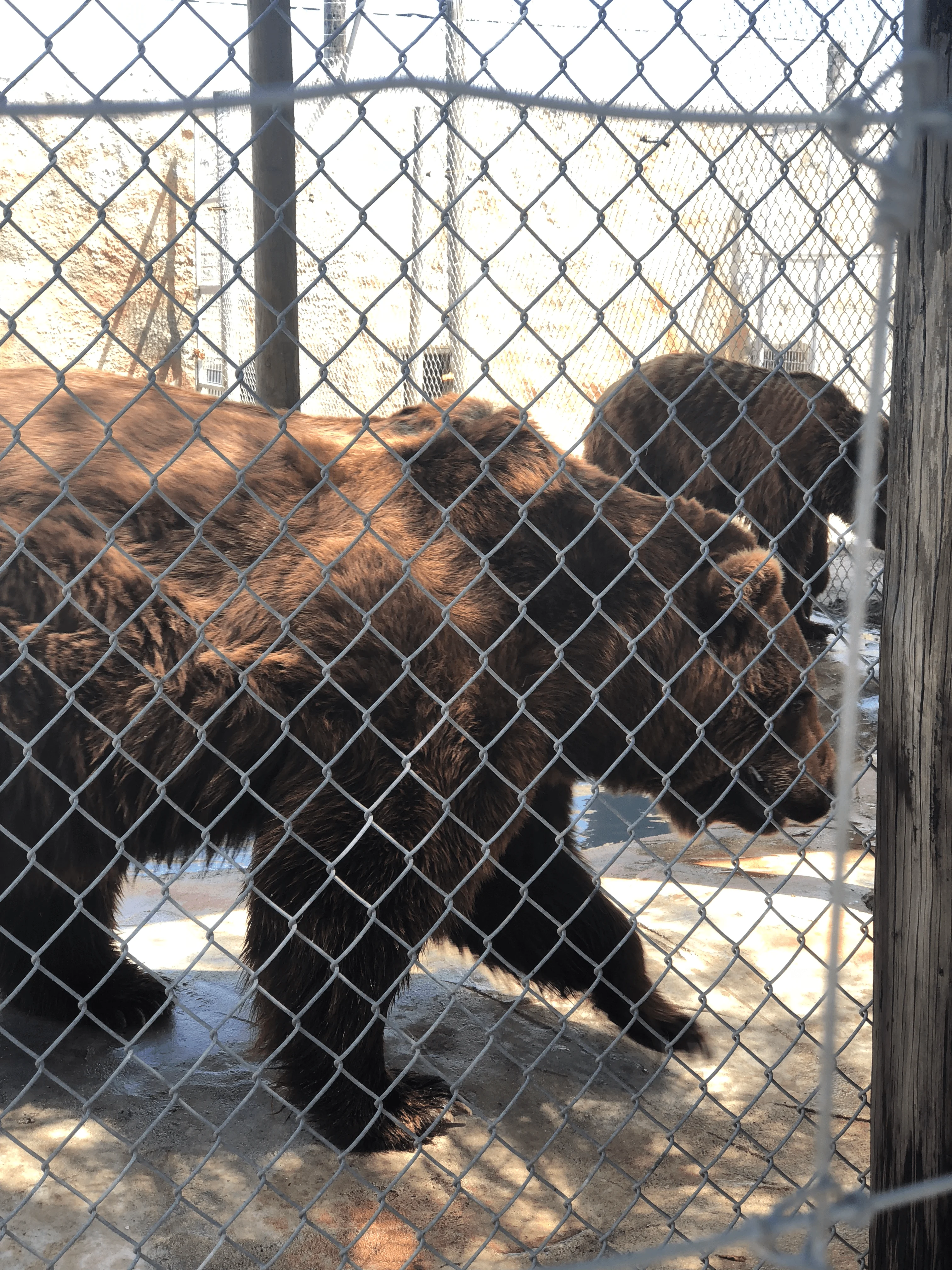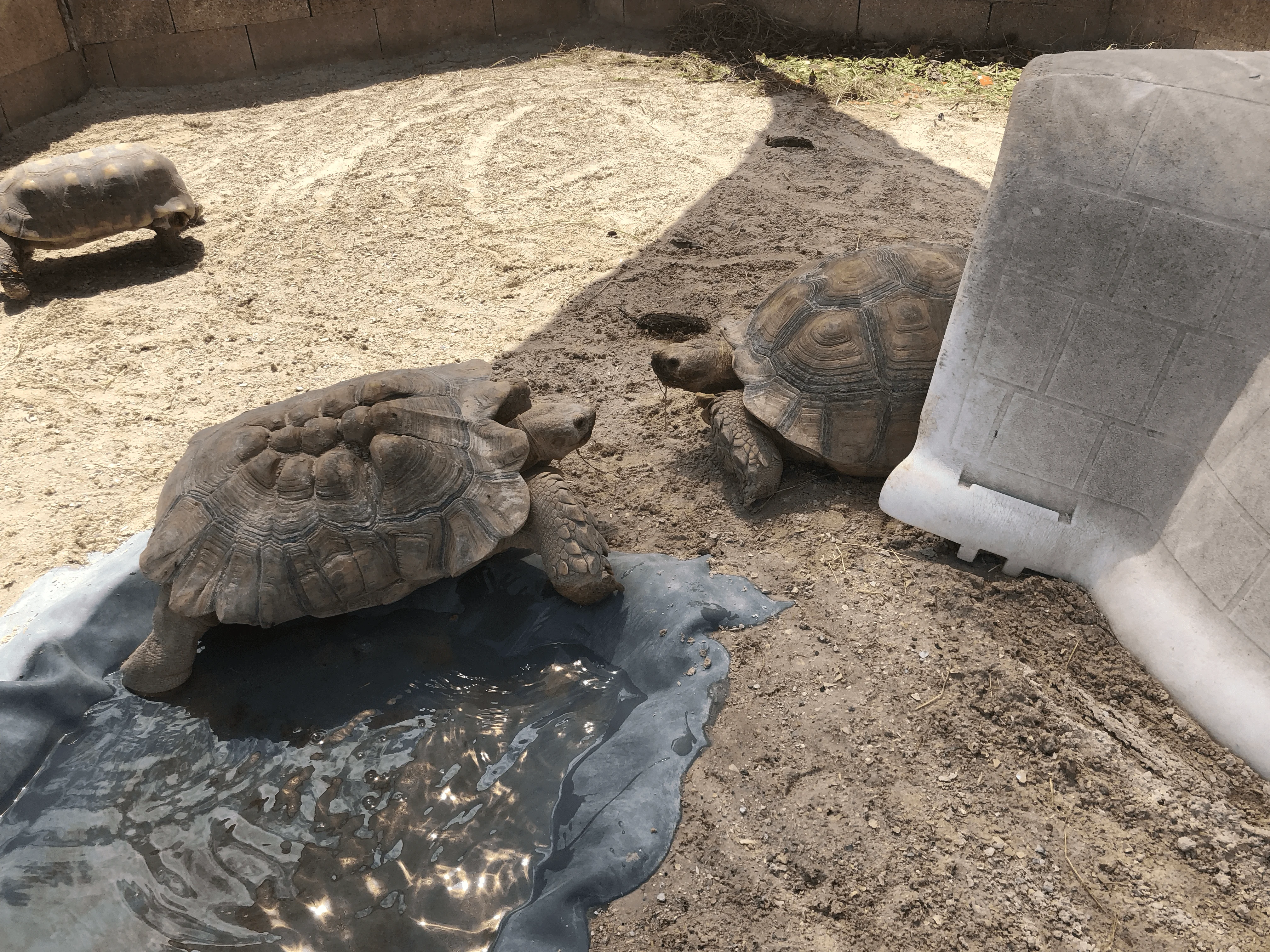 Ringling Circus Museum and Ringling Art Museum This was a surprise highlight of our trip. Matt was totally skeptical about taking the kids to at museum but I had a feeling they would like it with their great love of the move 'The Greatest Showman' and I was right! There was so much to see in two different buildings including the worlds largest miniature circus diorama, it was SO cool. We did not go into the art museum, I would have loved to but you can only get small kids to behave for so long in a museum…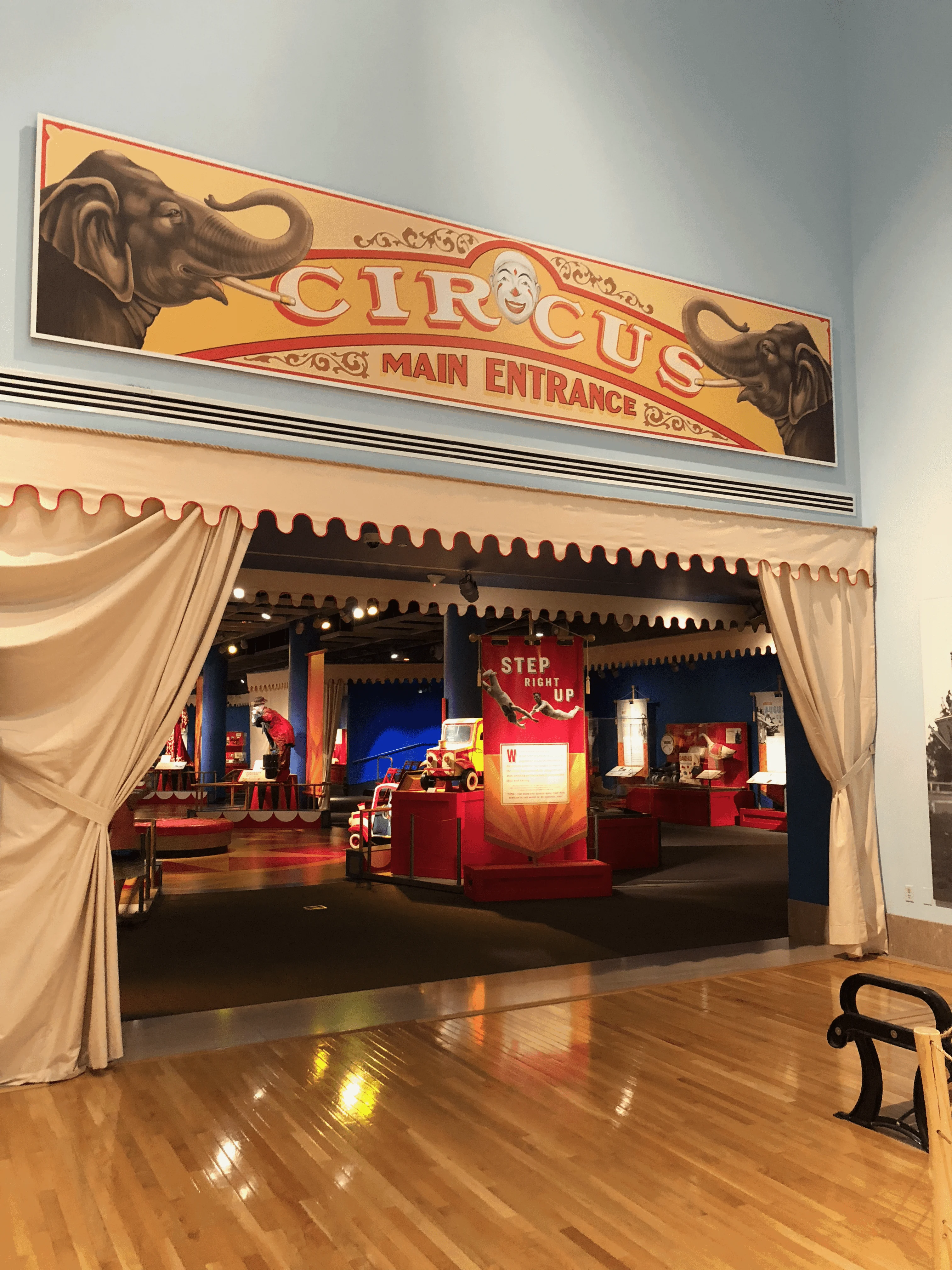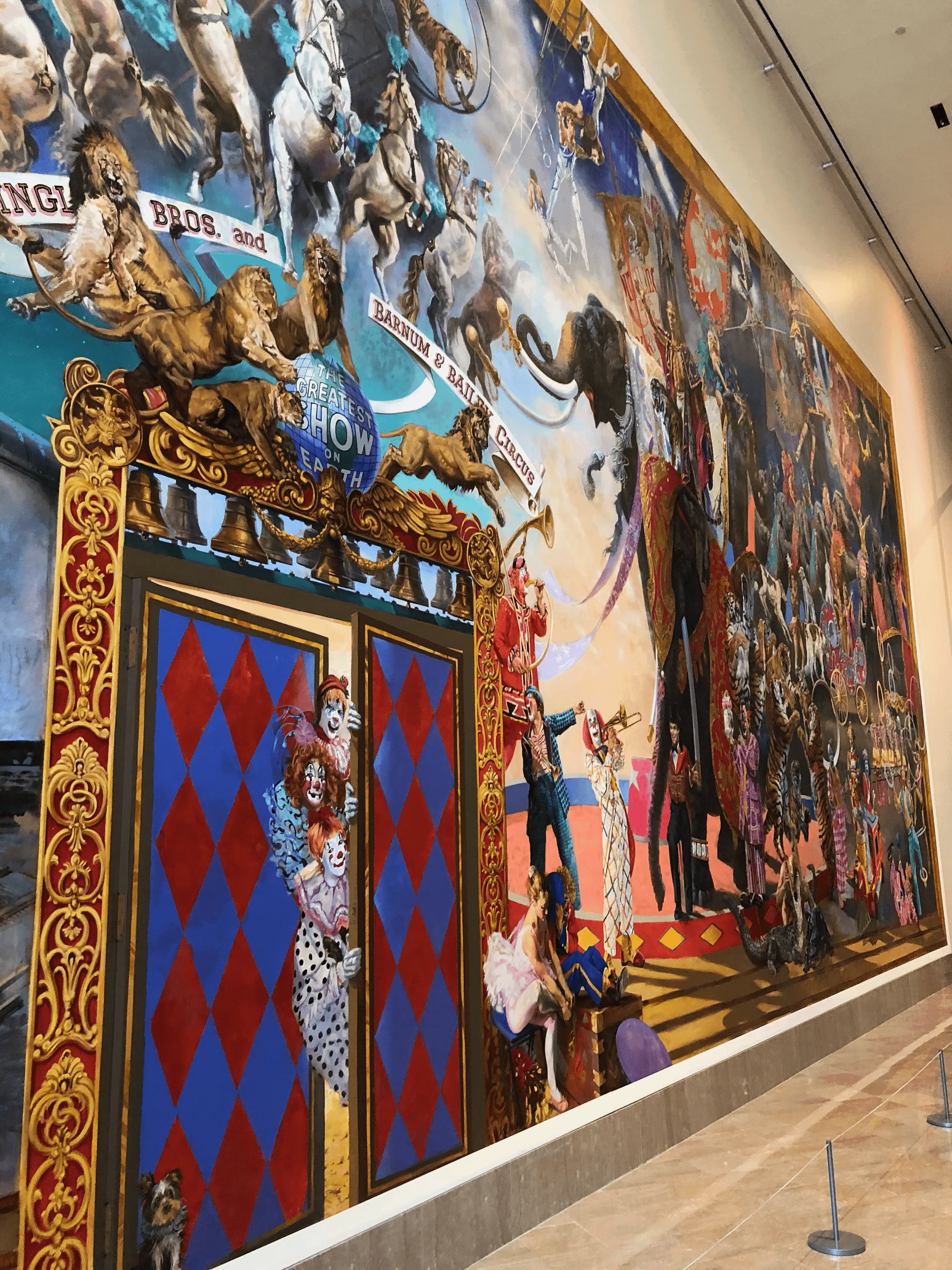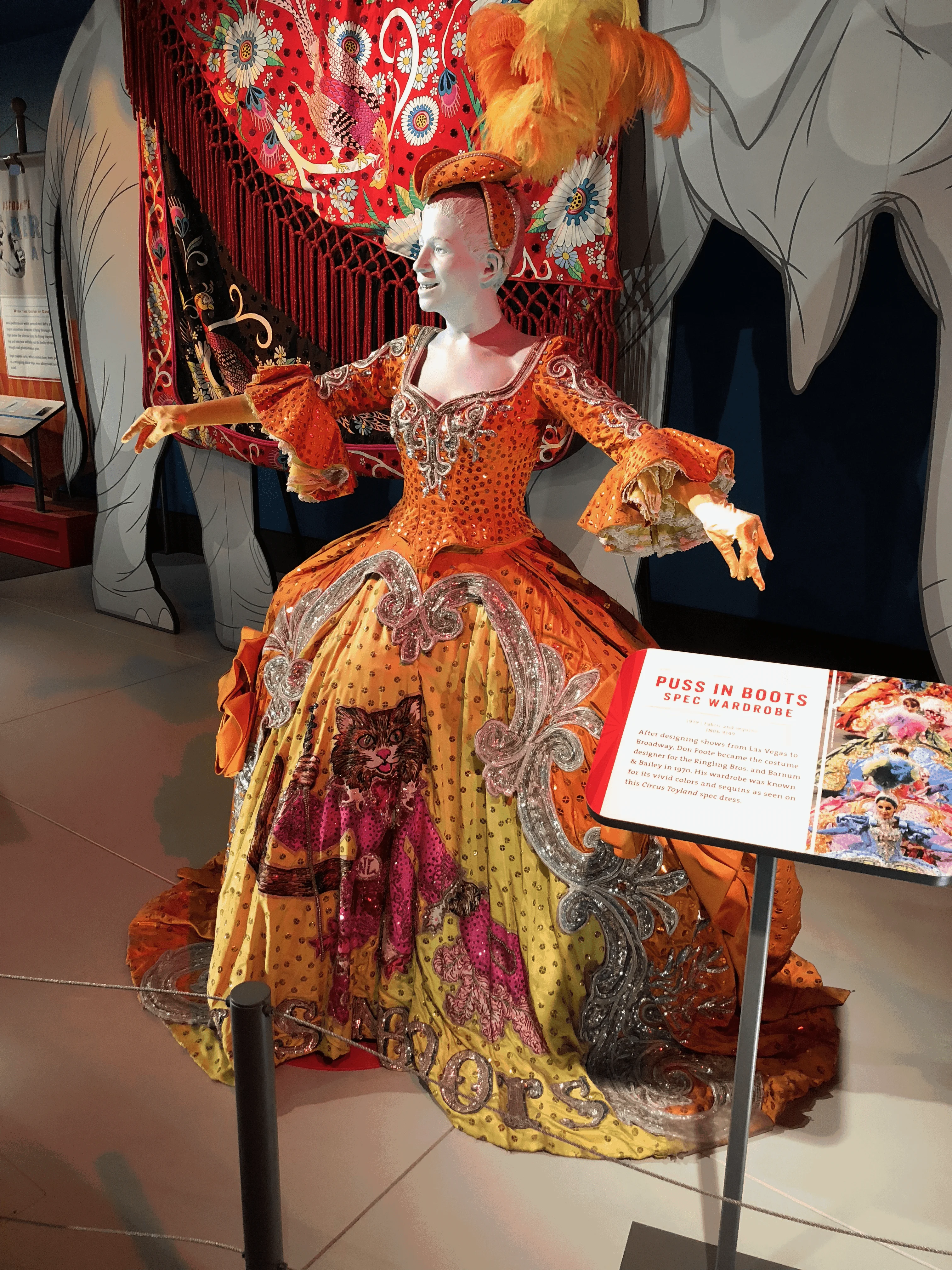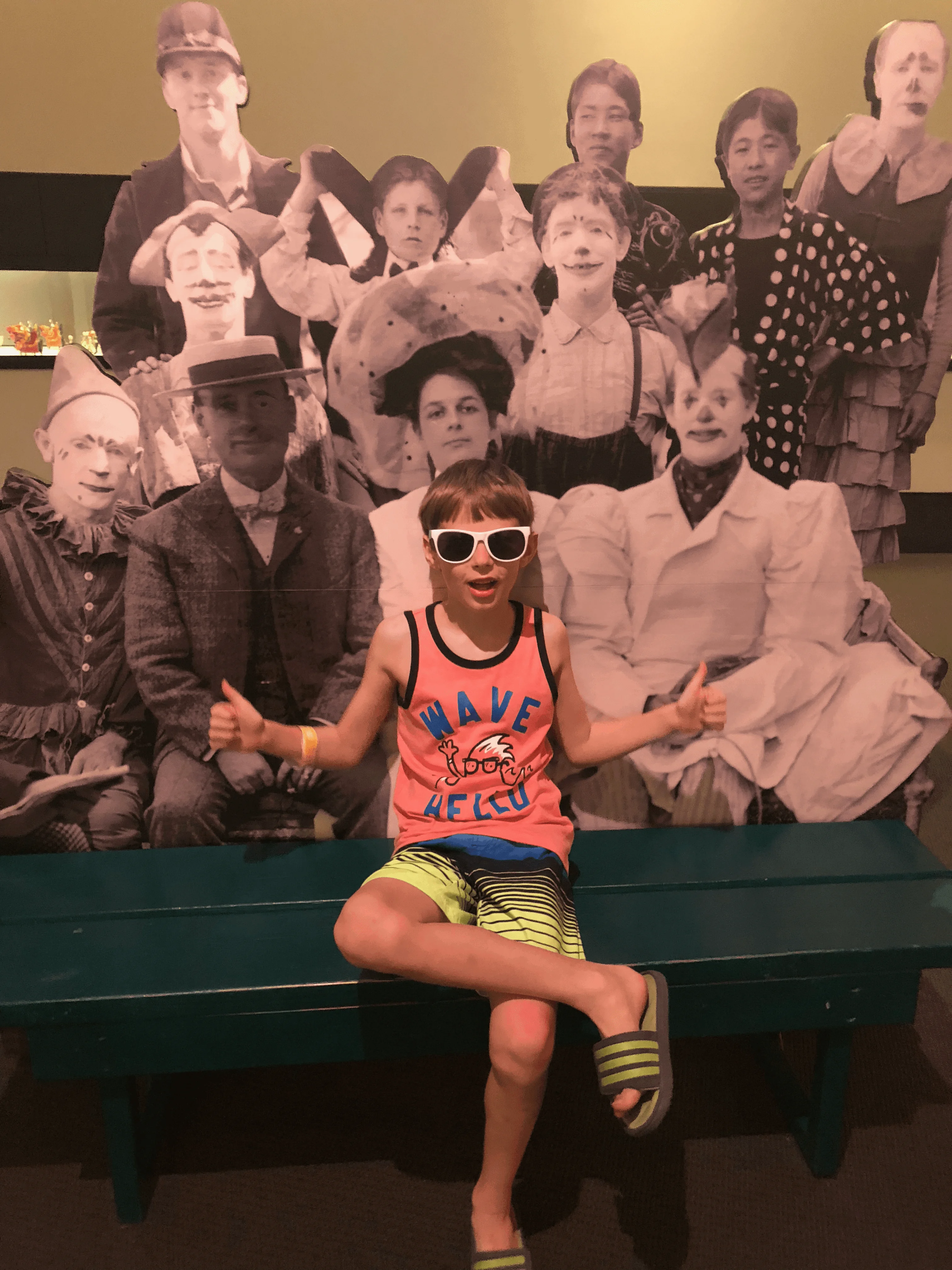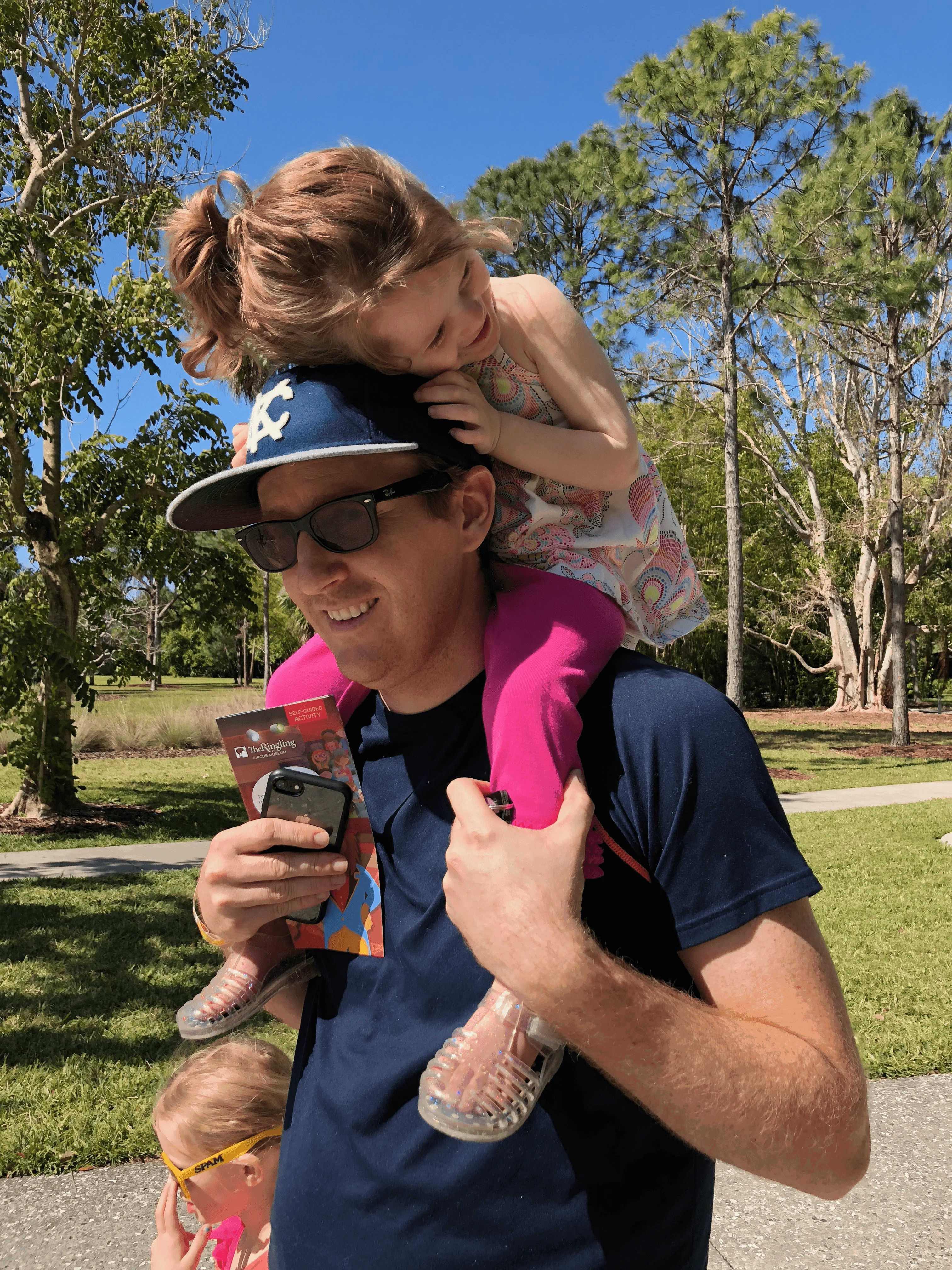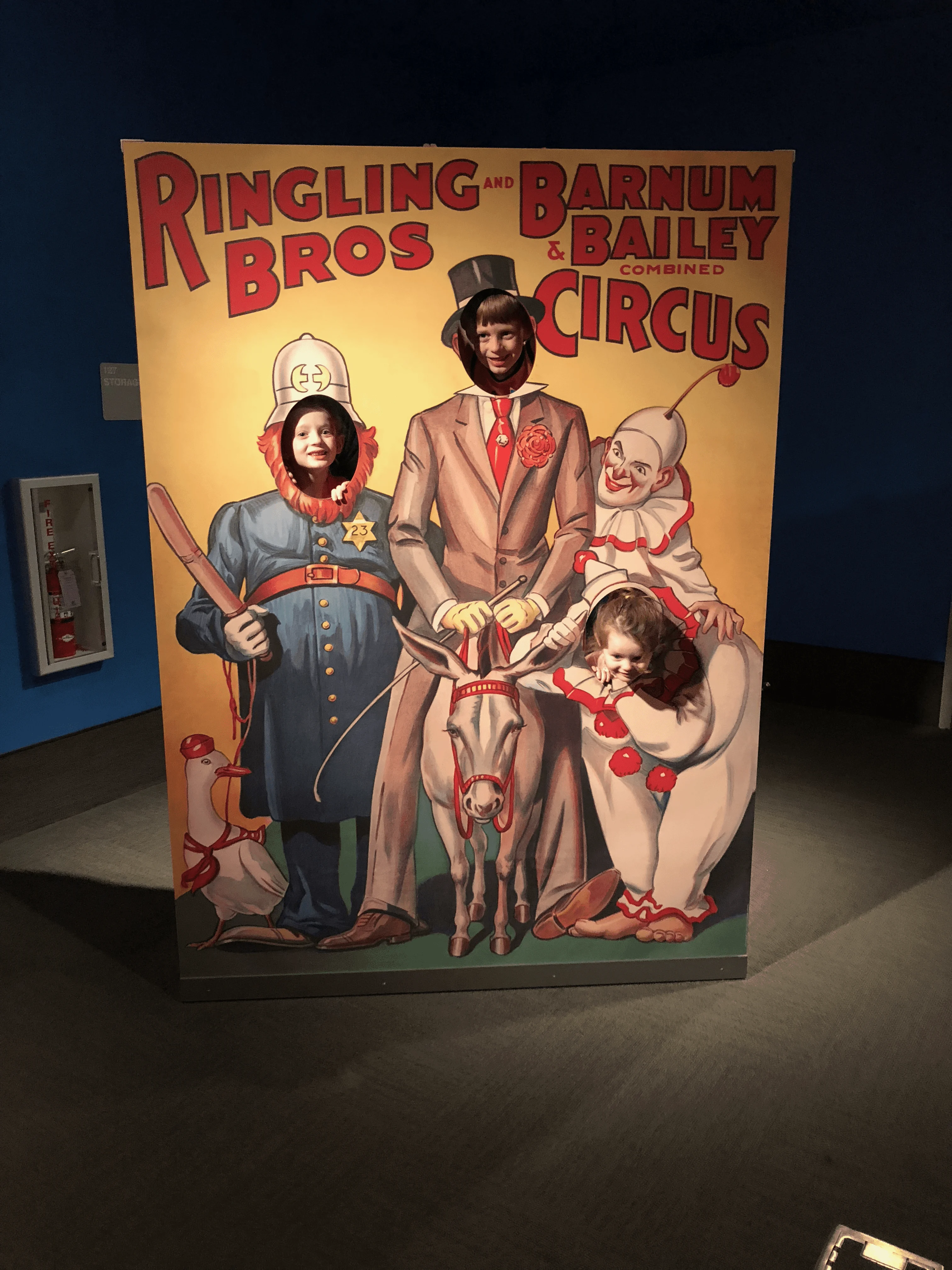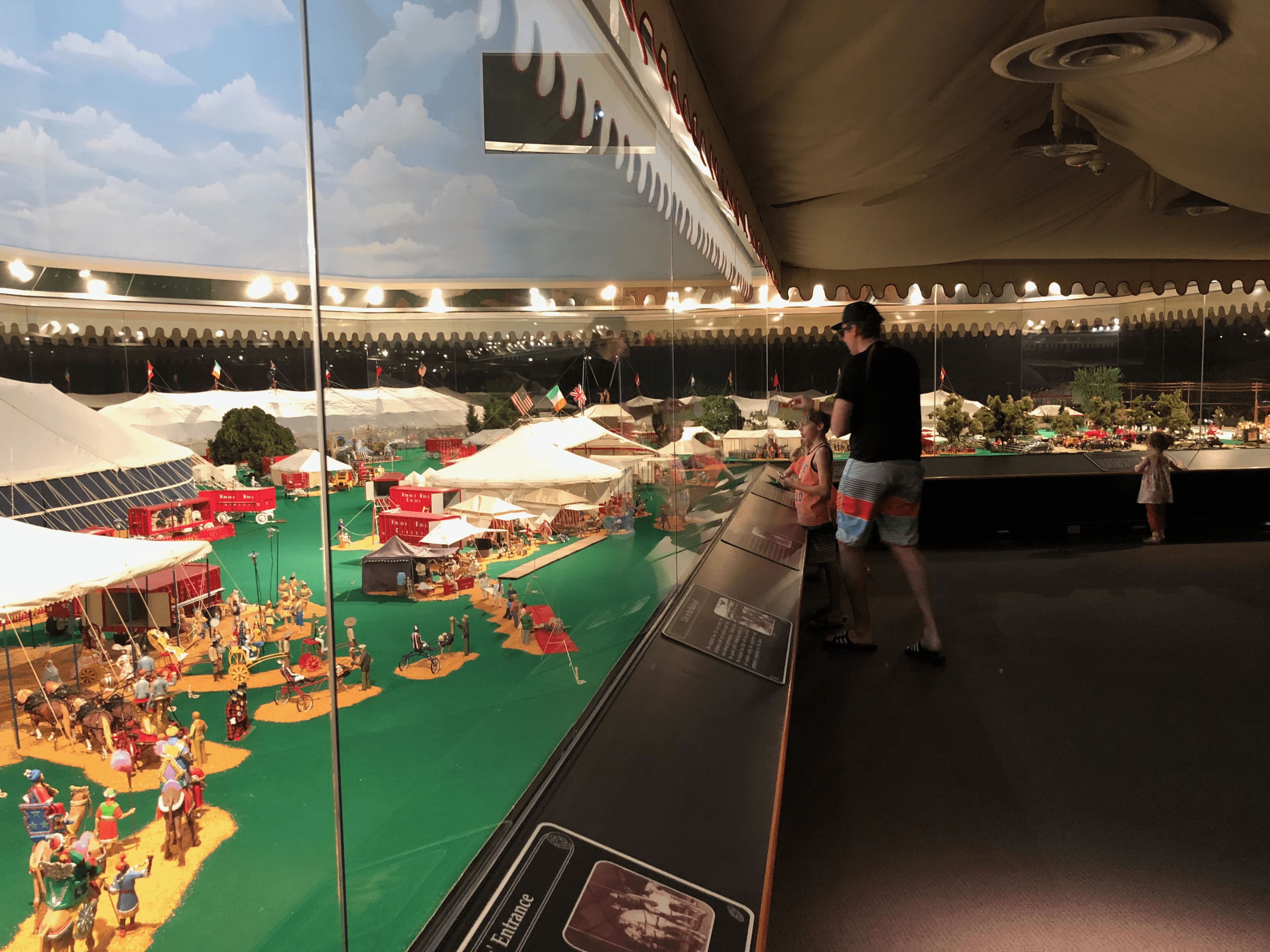 We really loved this vacation, it stretched us as a family to experience new things and learn how to travel together. Although traveling with children is hard, there is no way around that, it is worth it. If you're going on a Sarasota family vacation let me know! I'd love to hear what you love about Sarasota in the comments!