If you've been looking at any home decor instagram accounts I'm sure you've seen all the pretty amber glass that is so popular lately. I was so happy to make vinyl labels for these pretty amber glass soap dispensers and spray bottles with my Cricut Maker. Keep reading and I'll show you how!
This post contains affiliate links, which means I make a small commission if you purchase something I recommend.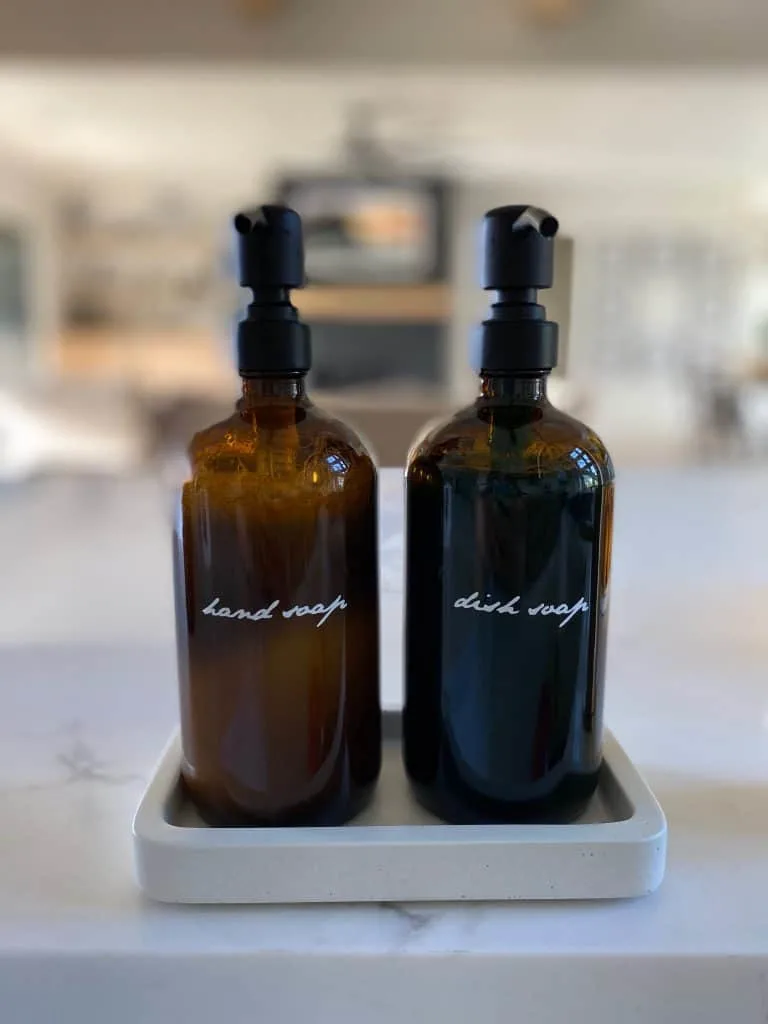 First of all I spent way to long trying to find the right soap dispensers for my kitchen sink. Our new home in Oklahoma is just so beautiful that I didn't want the plastic soap containers for my dawn dish soap or just random hand soaps on the counter. I looked all over the internet and this is what I came up with. I really really wanted a soap dish/tray for the 2 jars of soap to sit in and I found this pretty concrete one on Etsy. All the links are below.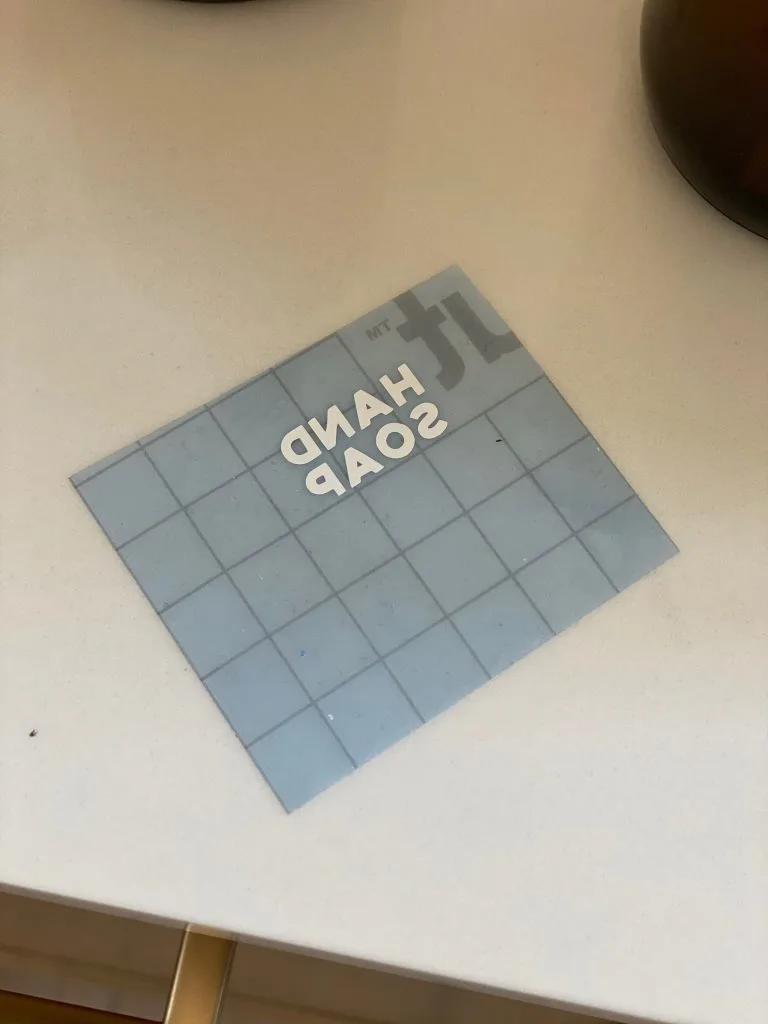 Once I found the Amber spray bottles and soap dispensers on Amazon I started looking at labels. If you don't want to make your own there are quite a few cute options on Etsy. However I knew I wanted to use my Cricut and cut vinyl for the labels so they would stay looking nice for longer. Cricut has a new super cute small machine called the Joy that would be perfect for projects like this!
I started making homemade cleaners before I was ready to pull out the Cricut so I used some kraft paper labels I had on hand. I quickly realized they were not going to hold up to getting wet and then turned to my favorite Cricut Maker machine.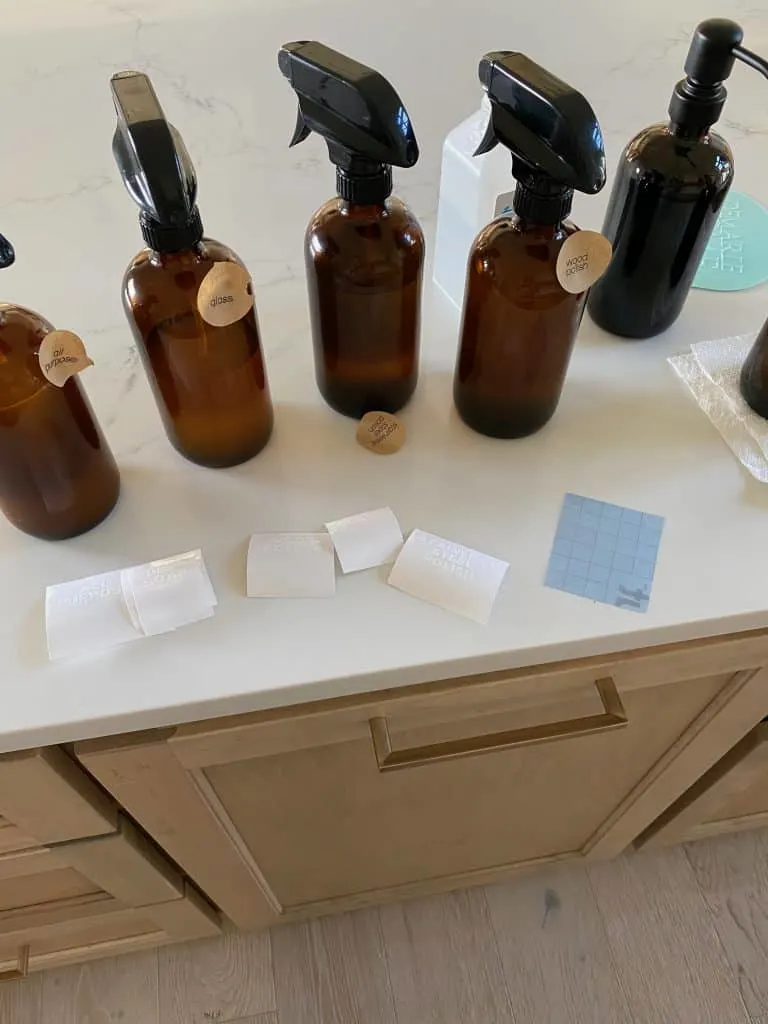 HOW TO MAKE VINYL LABELS ON THE CRICUT
All you'll need to make the labels with the Cricut is some white vinyl and transfer paper. Because the labels are so small you can even use vinyl scraps that you have lying around. I made all my labels about 1.5″ wide, so small! Picking the fonts was the hardest part of this project! I really like the block font Heavitas which I used for the spray bottles and then I used the font Jane Austen for the soap dispensers.
After using the text tool in Cricut design space and sizing to the correct dimensions you'll cut using the vinyl setting. After you cut the vinyl you'll want to weed out any vinyl that is around the letters so you only have the letters. Use a piece of transfer tape or contact paper to transfer the letters onto the glass bottles. Super simple with great results!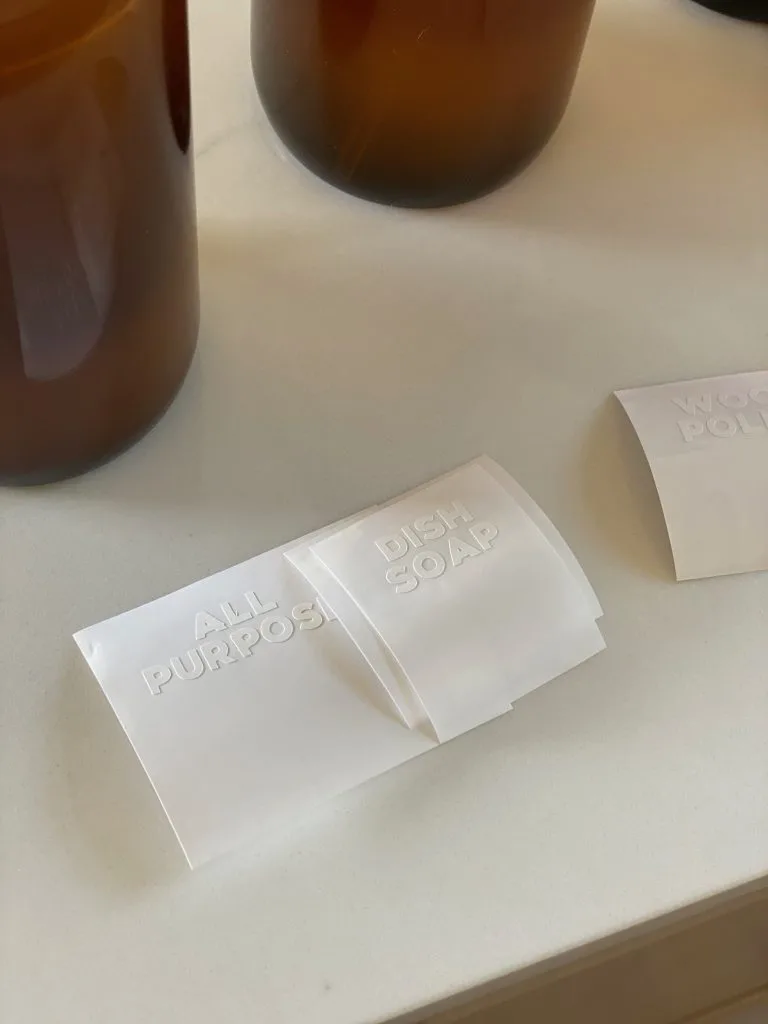 WHERE TO BUY
Soap Dispensers on Amazon I chose the matte black stainless lid which I'm super happy with, I knew I didn't want a cheap plastic top.
Spray bottles on Amazon I love the size of these spray bottles, not huge but holds enough. The spray head works well, I've been happy with these so far!
Concrete Soap Dispenser Tray on Etsy Purchased from Urban Ember and it looks like she doesn't have the concrete one available anymore but has wood ones available, hopefully she will restock it!
White Cricut Vinyl
Transfer Paper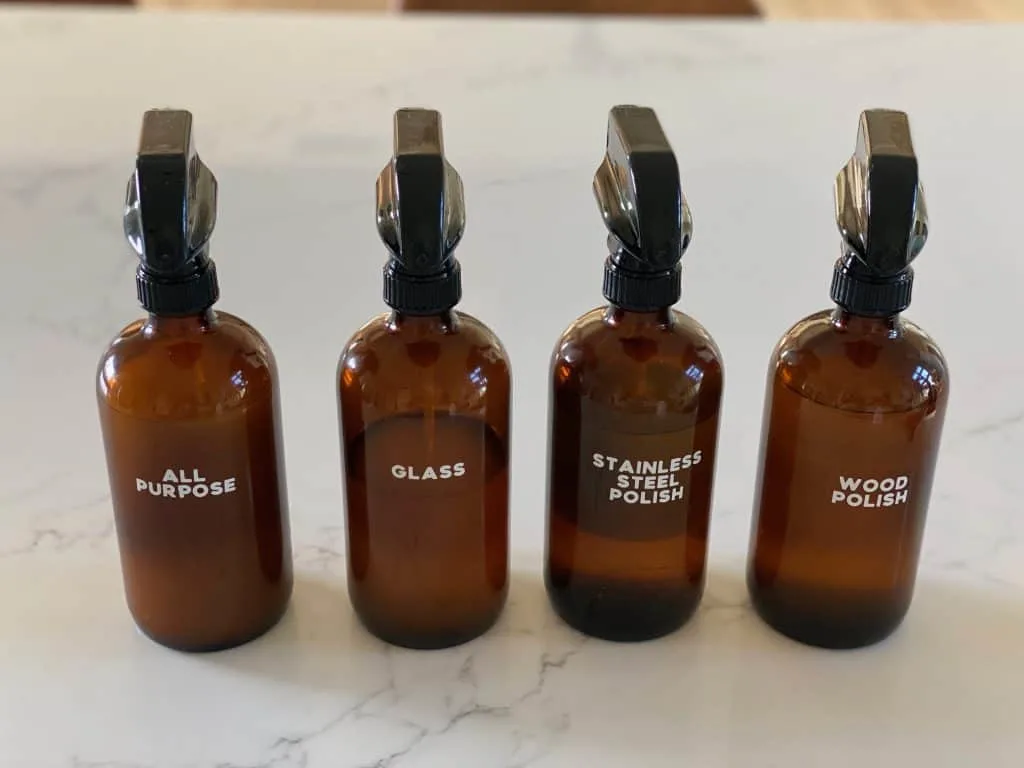 Let me know about your favorite soap and cleaning containers!