With back to school in full swing, this easy recipe for Banana Custard Yogurt Parfait is the perfect healthy and delicious after school snack!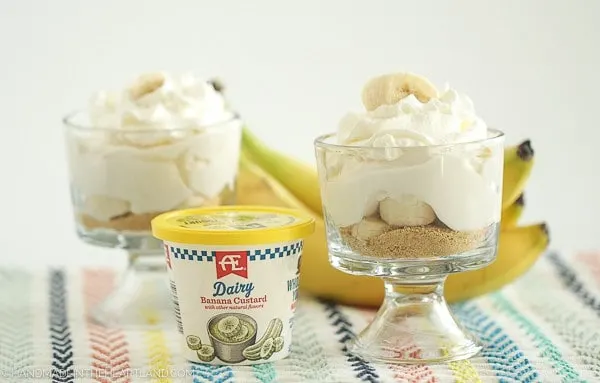 I don't know about your kids but my 1st grader comes home every day famished and wanting a snack immediately. I was so surprised to find out that they don't have a snack at all during the day- and it's such a long day! It's also kind of an inconvenient time to fix a snack- he gets home an hour and a half before dinner so my mind is already fixed on what I'm making for dinner. If I'm going to make him something it needs to be quick and very easy. This banana custard yogurt parfait is so easy it takes 5 minutes to throw together, it tastes delicious and it's healthy!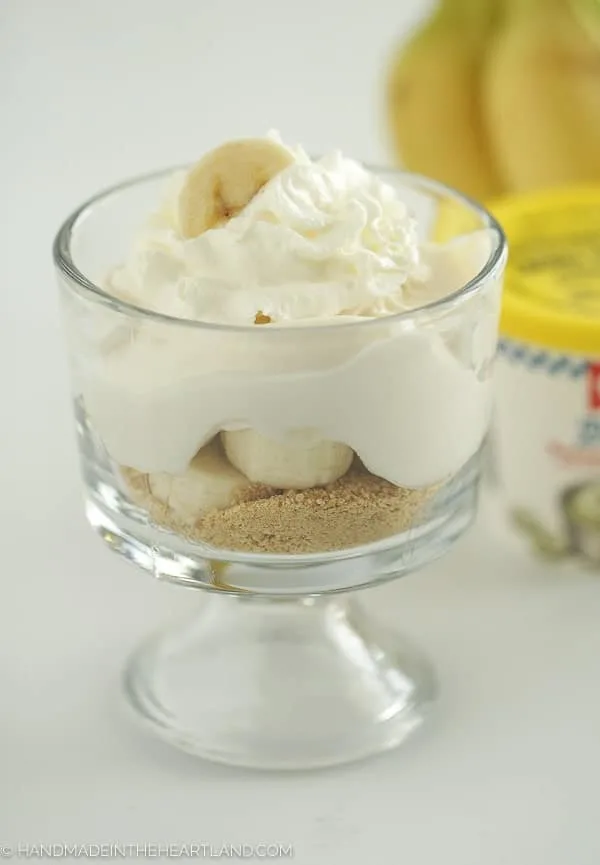 The AE Whole Milk Yogurt is so good, packs a great amount of protein (12g!) and is a perfect filling for this parfait. The banana custard flavor is so good, it totally doesn't need anything else with it but who doesn't love some graham cracker crumbs and whipped cream?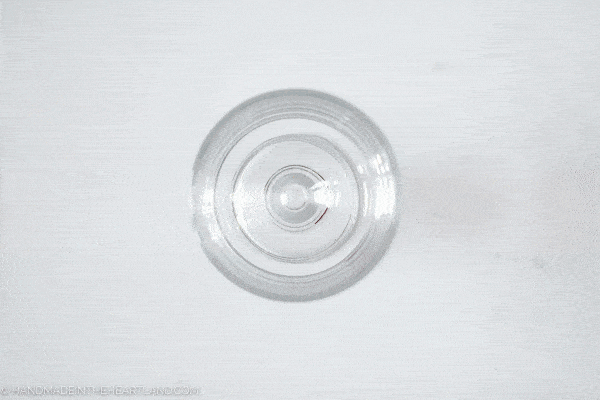 Like I said this snack is so simple and easy to throw together in the 5 minutes after kids get home from school, or after dinner for a healthy dessert! All you need is a package of graham cracker crumbs (or crush your own from a few graham crackers), a banana, whipped cream & AE Banana Custard Whole Milk Yogurt. Layer the ingredients and you're done!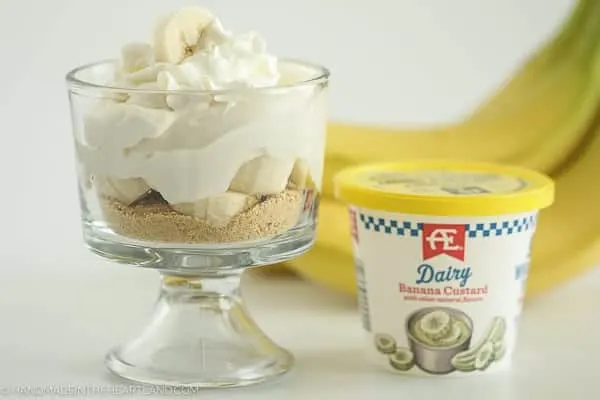 Do you enjoy the back to school schedules? I am such a schedule person, I thrive when I know what is happening when and so I love having the structure of kids going to school. I enjoy summer but there is something really comforting to me about the day being more predictable. It's like all of the sudden I have more of a desire to cook great dinners every night and get things done during the day. How about you? I'd love to hear in the comments!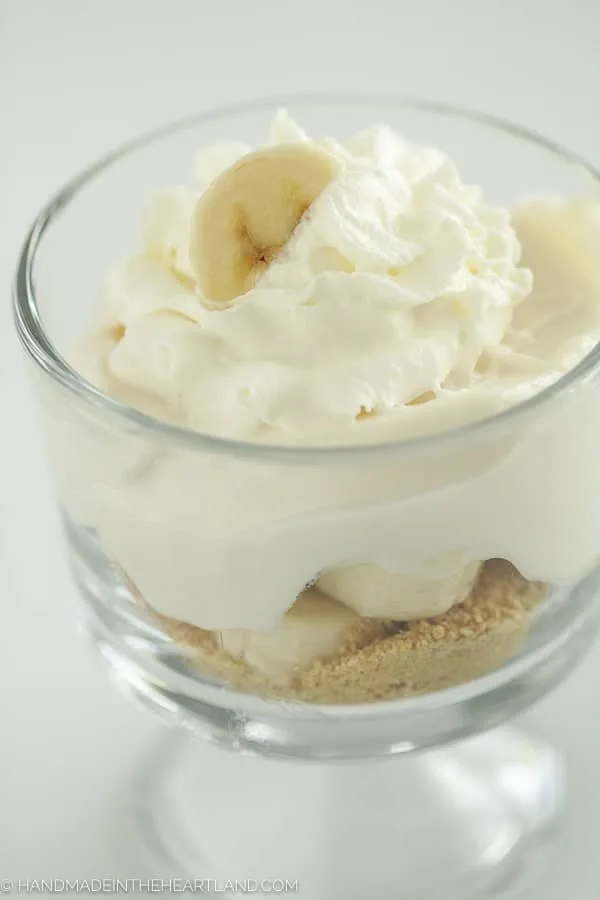 What are your after school snack go-to's? If you make this parfait please share it with me!! It thrills me to hear from you and see what you've made! Leave a comment or tag me on Instagram (@handmadeintheheartland) or facebook!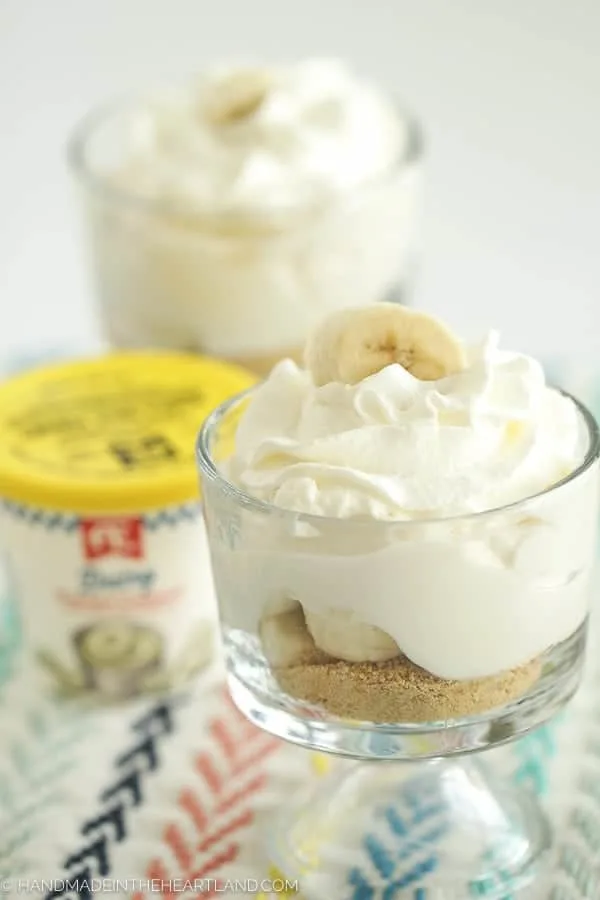 With back to school in full swing, this easy recipe for Banana Custard Yogurt Parfait is the perfect healthy and delicious after school snack!

Ingredients:
Instructions:
In a bowl or parfait dish sprinkle the graham cracker crumbs on the bottom. Place a few slices of bananas on top of the crumbs. Scoop out the entire container of banana custard yogurt on top of the bananas. Top with whipped cream and a banana slice. Enjoy Immediately
This is a sponsored conversation written by me on behalf of AE Dairy. The opinions and text are all mine