This December our family is following along with the mormon.org #LightTheWorld advent acts of service, last Friday we made a bigger effort to serve our neighbors by cooking and serving dinner at a local homeless shelter.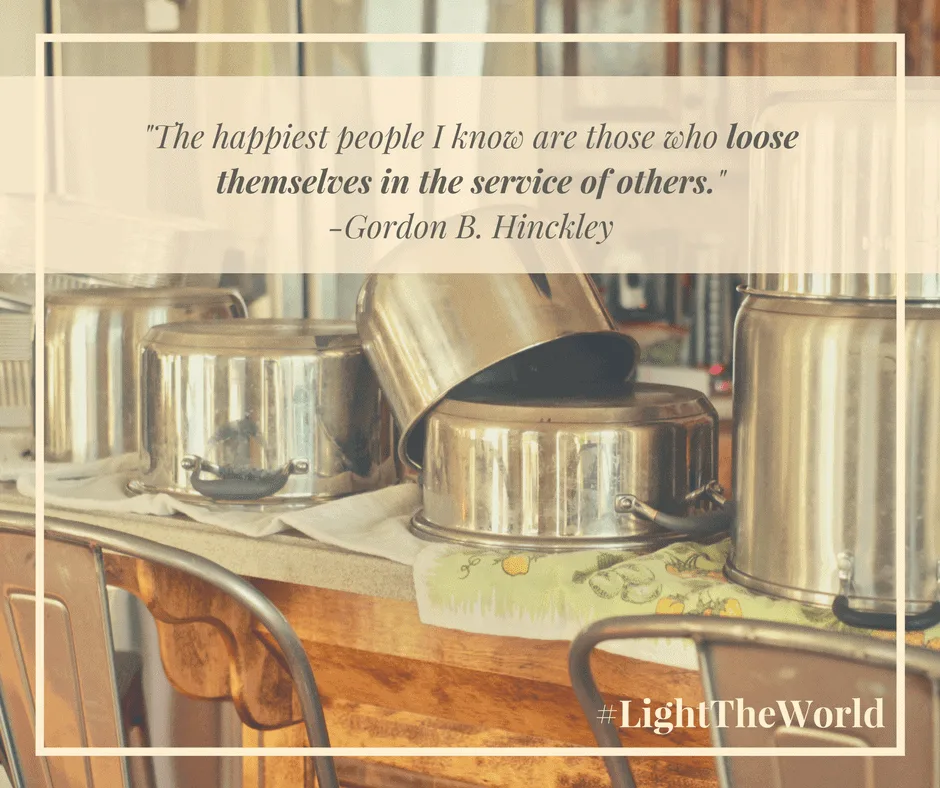 What does service look like to you? The truth is that there are as many ways to serve other people as there are grains of sand. I love the Christmas season and how our hearts are turned toward serving our fellowman. As we celebrate the birth of our Savior we make an extra effort to be more like Him and light the world as He did. Our family is following the daily prompts of the #LightTheWorld calendar which you can find on mormon.org.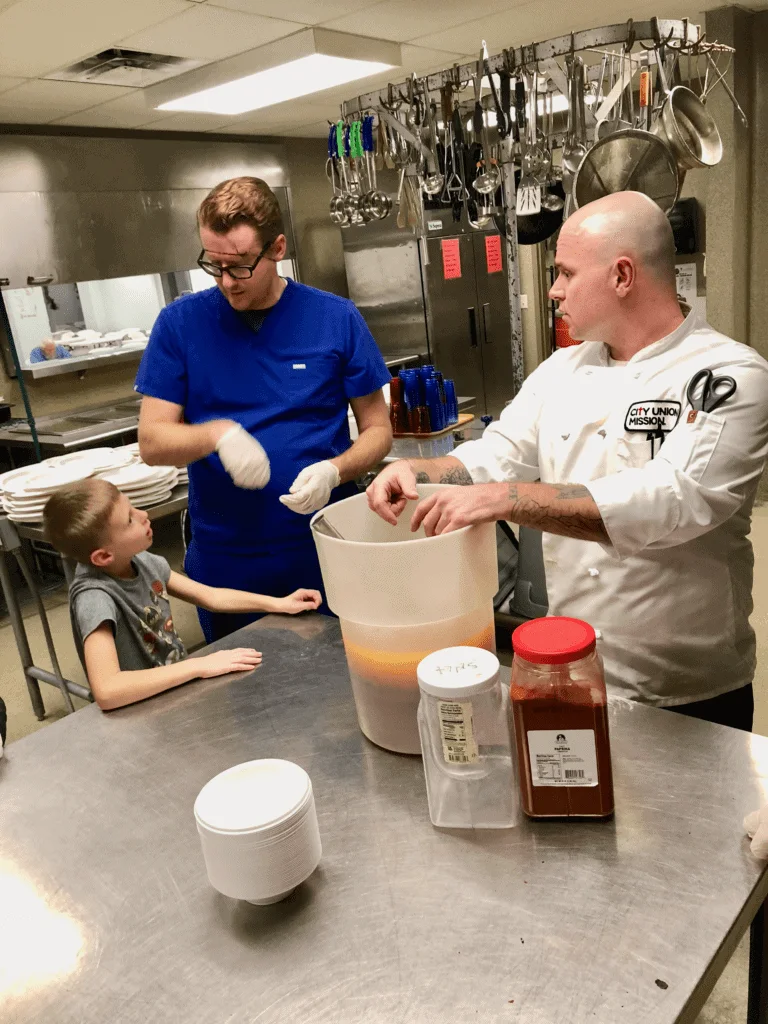 Christmas can also easily be a time where children fall into a state of wanting. I love the magic of Santa through a child's eyes and although not much can top the excitement of Christmas morning it's important to me to focus on giving, helping, and loving others. It's always a balancing act with children and I know the daily prompts to Light the World are helping them balance their excitement for gifts with thoughtful challenges to help others.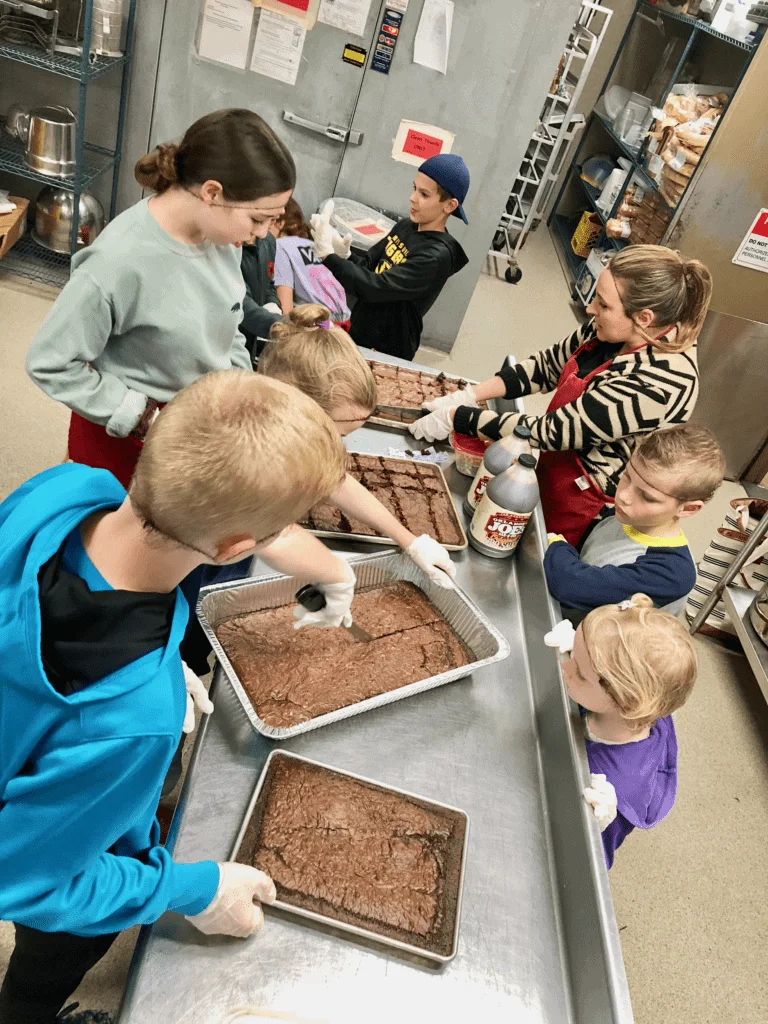 I love finding opportunities to serve in our community that my kids can participate in. It opens their eyes to the world around them. We served dinner at the City Union Mission's mens center in downtown Kansas City. We spent most of the day, with lots of help, cooking and prepping the meal at home and then serving it Friday evening. Have you ever had to cook for 200 people?!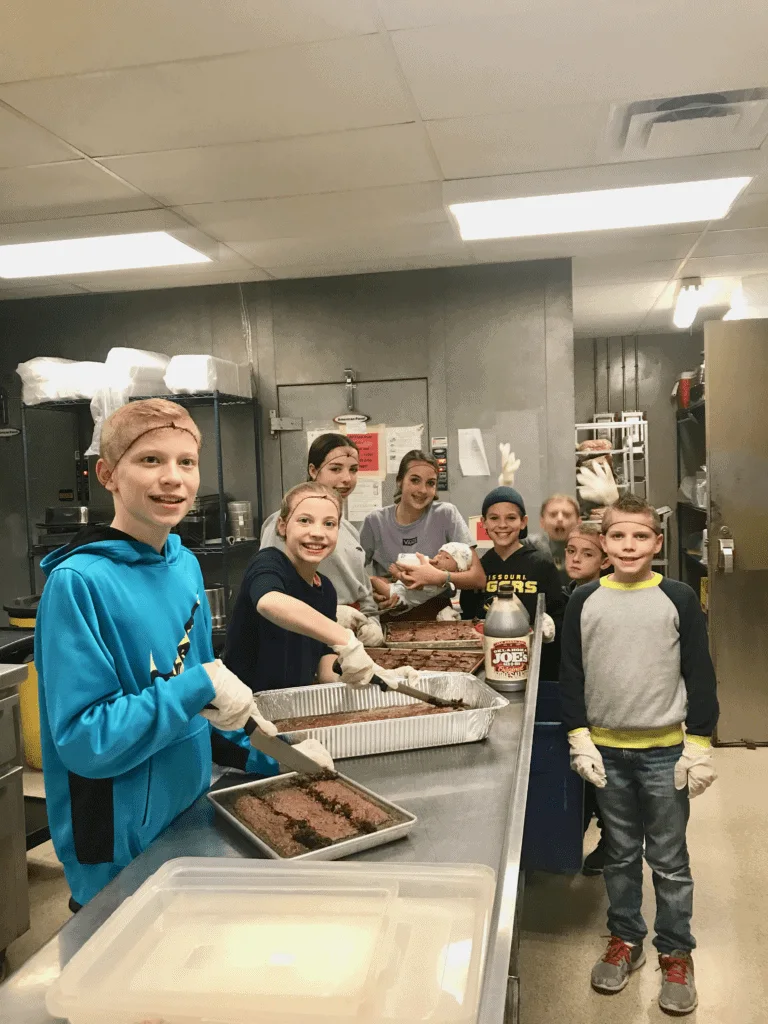 I know (hope!) my kids will remember these experiences and as they grow up they will remember the effort to serve others that we are trying to instill in them. Service is a wonderful way to reinforce gratitude, such an important feeling for them to grasp and achieve.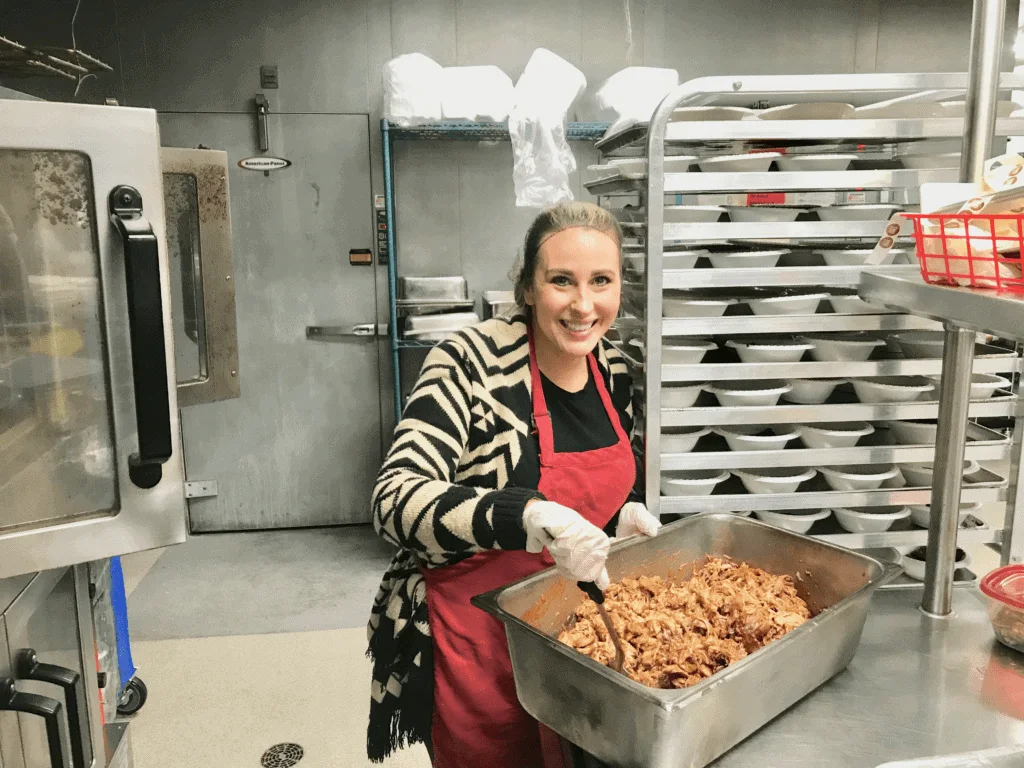 How are you lighting the world this holiday season? I'd love to hear and see what you are doing, it's so inspiring to learn from others! Tell me in the comments!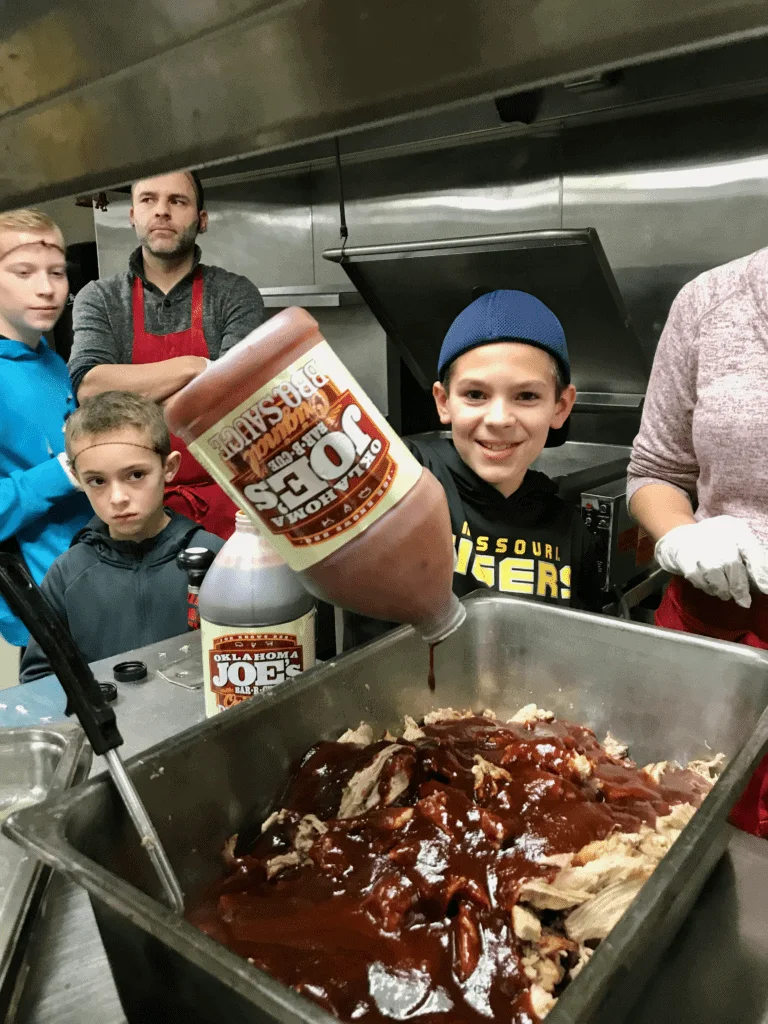 I am so grateful for my Savior, Jesus Christ. I feel His love, light and guidance in my life daily. I'm grateful for the example he lived that showed us how we should live. How we should love all men regardless of their race, situation or circumstance. If you have questions about what I believe you can feel free to ask me or find out more on mormon.org.