The perfect gift for the hard to buy for dad or your cooking obsessed uncle is steaks from the Kansas City Steak Company!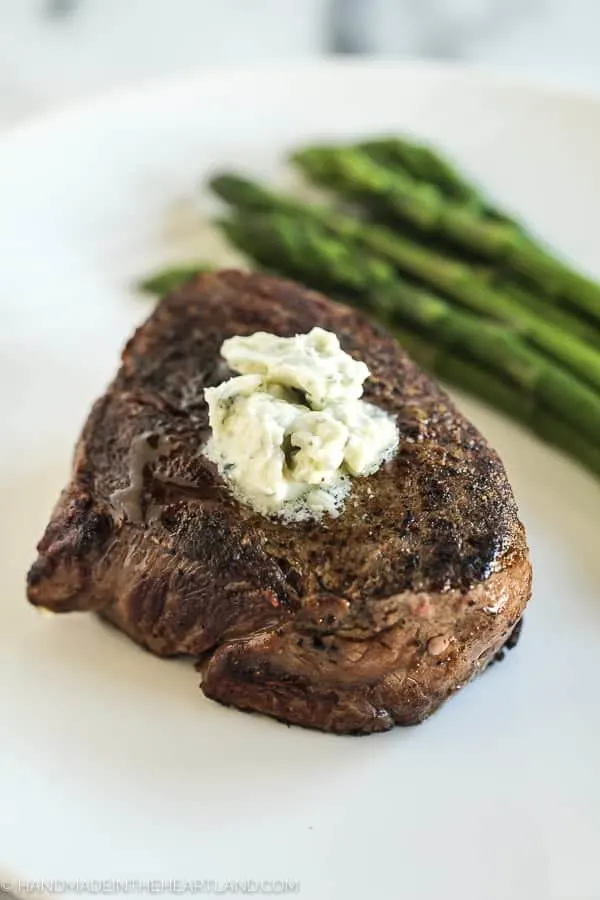 You guys know I love steak and I talked before about how to cook the perfect steak, I'm a big fan of pan searing. I'm so pleased to be working with Kansas City Steak Company again to talk about cooking and gifting steaks this holiday season.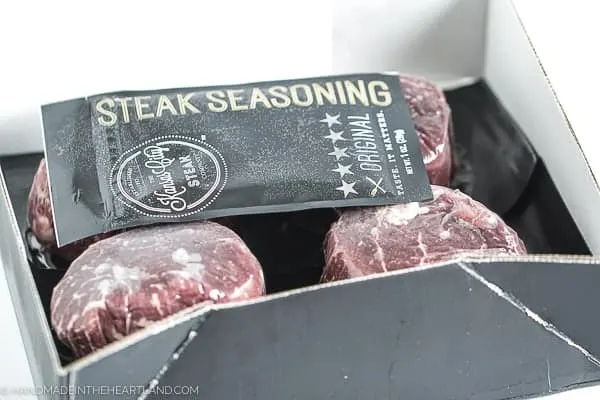 In the past I've been skeptical about mail-order steak companies, are they really better than the steaks I buy at the grocery store? Guys. This is the third set of steaks I've received from KC Steaks and I can 100% assure you that they are top quality steaks. I've been trying to loose a little bit of weight by doing a low carb diet. Earlier this fall I cooked the Ribeye steaks from Kansas City steak company and then I was craving steak again the following week. My KC Steak Co. ribeye's were all gone so I picked some up at the grocery store. It was not. the. same.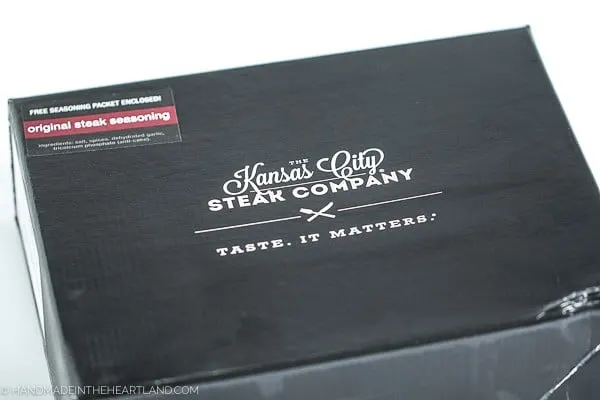 I was so disappointed by my grocery store steak because of the stark comparison to my KC Steak Co. steaks that I had eaten the week before! I was so surprised by the difference in the flavor and texture of the meat, the KC Steaks were super tender and packed full of juicy flavor and I just didn't get near as good of a flavor from the grocery store meat, not to mention it was much more chewy.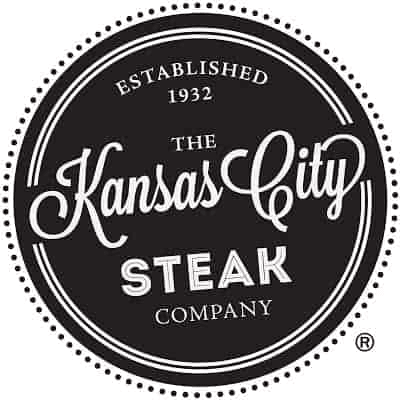 The moral of the story is that you need these steaks in your life. The below picture is the box set I have received 3 times now, and it just never gets old. The Gift Boxed Kansas City Signature Steak Combo comes with 4 filet mignon, 4 boneless ribeyes and 4 kansas city strip steaks.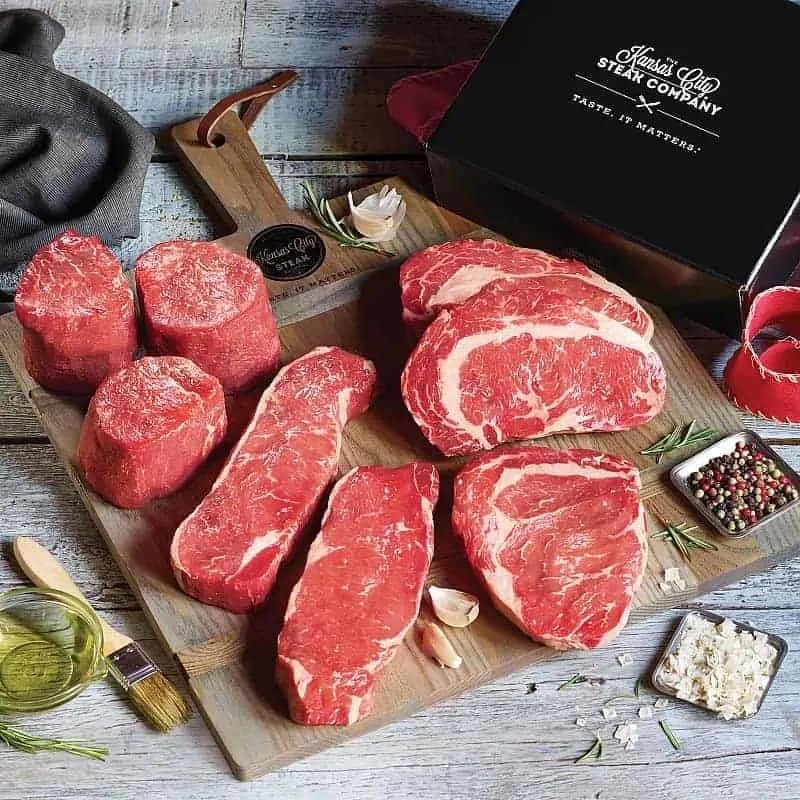 I've put together a list below of some fantastic recipes for each cut of meat in the signature box. Once you receive your amazing steaks from the Kansas City Steak Company you'll have recipes at your fingertips for cooking them! If you're gifting these steaks you could easily print out some of these recipes to go with your gift!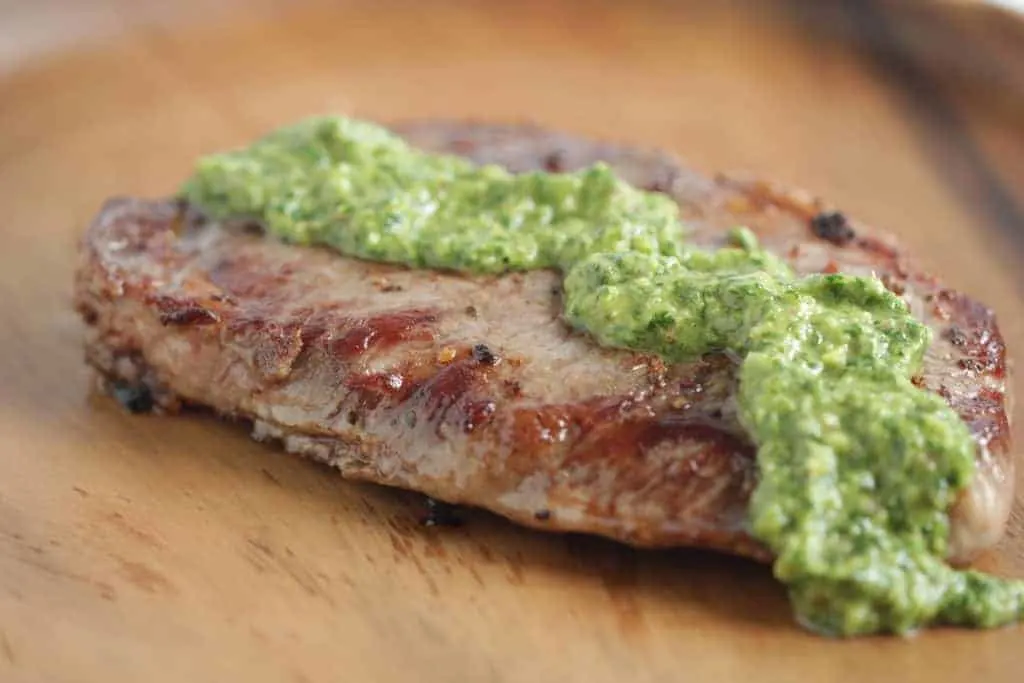 Filet
The perfect Pan-Seared Filet Mignon by Handmade in the Heartland
Garlic Butter Filet Mignon by Kleinworth & Co
Mini Beef Wellingtons by Tip Hero
Steak Diane by the NY Times
Restaurant Style Filet Mignon with Compound Butter by Ifood Blogger
Ribeye
Pan-Seared Ribeye Steak with Blue Cheese Butter Recipe by Kitchen Swagger
Grilled Ribeye Steak with Onion Blue Cheese Sauce by the Pioneer Woman
Butter Basted Ribeye by Ciao Chow Bambina
Steak with Bourbon Cream Sauce by The Kittchen
Grilled Ribeye Soy Butter Glaze by The Woks of Life
Pepper Crusted Cowboy Rib Eye Steak by the Cozy Apron
Lemon Herb Butter Pan Fried Ribeye by Nutmeg Nanny
Strip
New York Strip Steak by Olivia's Cusisine
Jack Daniels Grilled Steak Recipe by Diethood
Seared New York Strip Steak by the Cookie Rookie
Cast Iron Seared Strip Steak with Herbs and Butter by The Optimalist Kitchen
Let me know how you like your steaks! I'd love to know what recipes you use when cooking steak, leave a favorite in the comments!