I love Kansas City Restaurant Week and have been dining out during this event almost every year since we moved to Kansas City 10 years ago! I love to try new food and new restaurants and it's the perfect time to try someplace new! I partnered with the Kansas Beef Council for my coverage of Restaurant Week 2018, all statements are my honest opinions.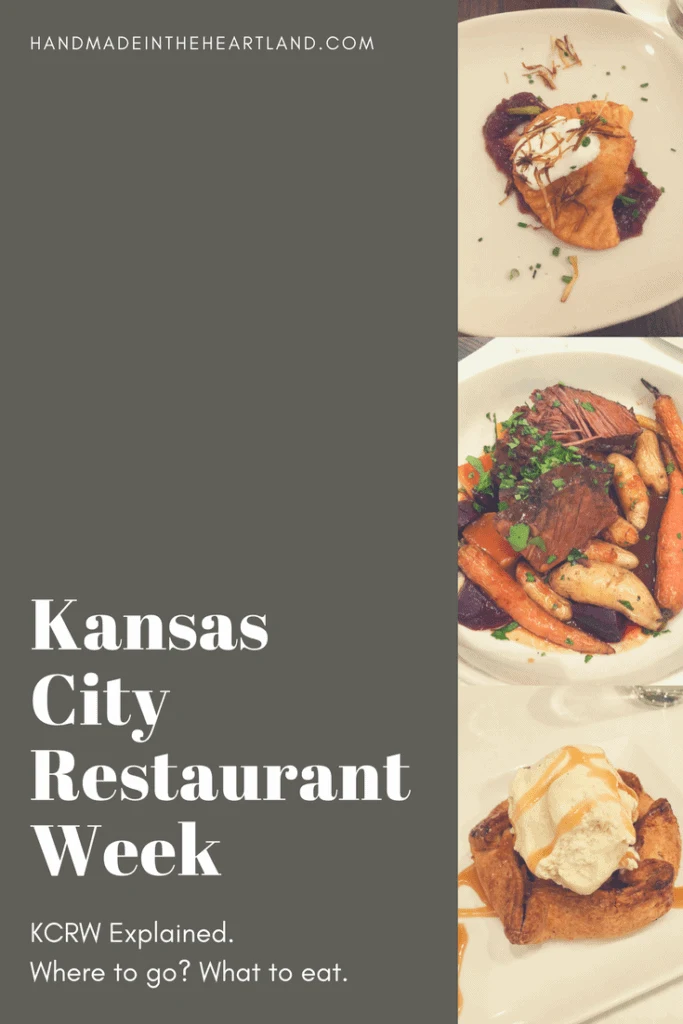 What is Kansas City Restaurant week?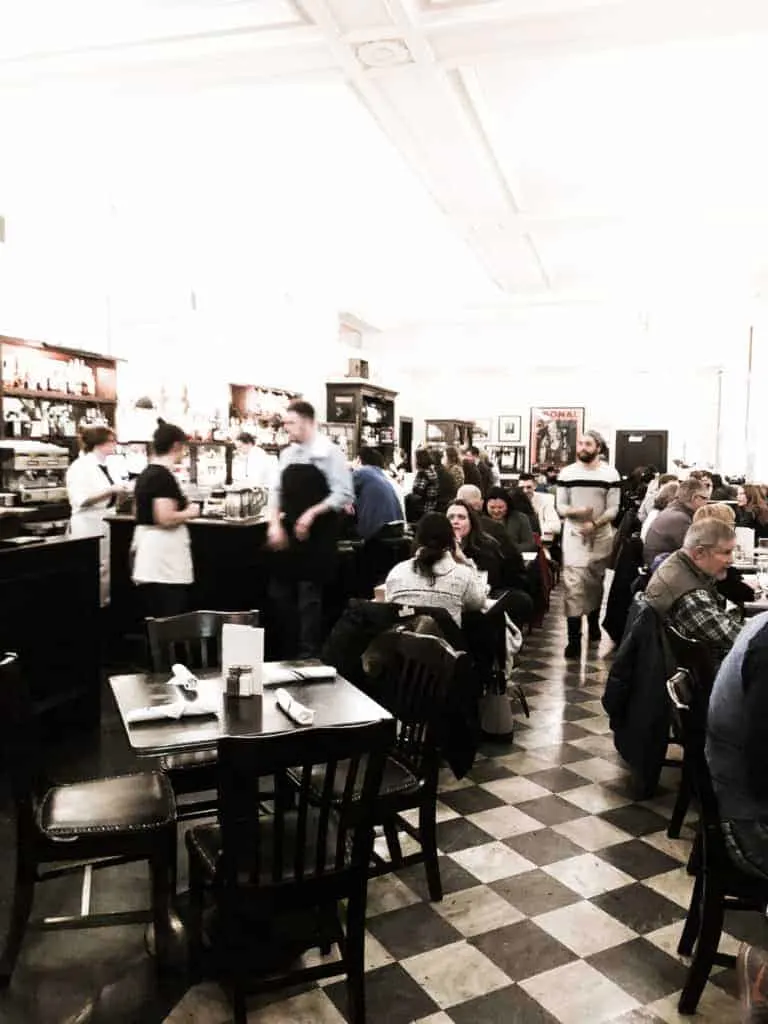 KC Restaurant Week is a week where a large number of dining establishments in the metro area come together to offer prix-fixe menus for a fixed price. This year (2018) 2-3 course lunches are $15 and 3 course dinners are $33. A percentage of the profits during RW are donated to charities that help the community.
Currently there are over 140 restaurants participating! From local favorites like the Capital Grille to new trendy establishments like Corvino Supper Club, Brown & Loe and American Slang. Although the menus are smaller they tend to always have a variety of options, for instance, in the entree category there is usually a beef, pork, chicken and vegetarian option at most restaurants I have been to.
KCRW is a great way to try an expensive restaurant for a reduced price!
When is Kansas City Restaurant week?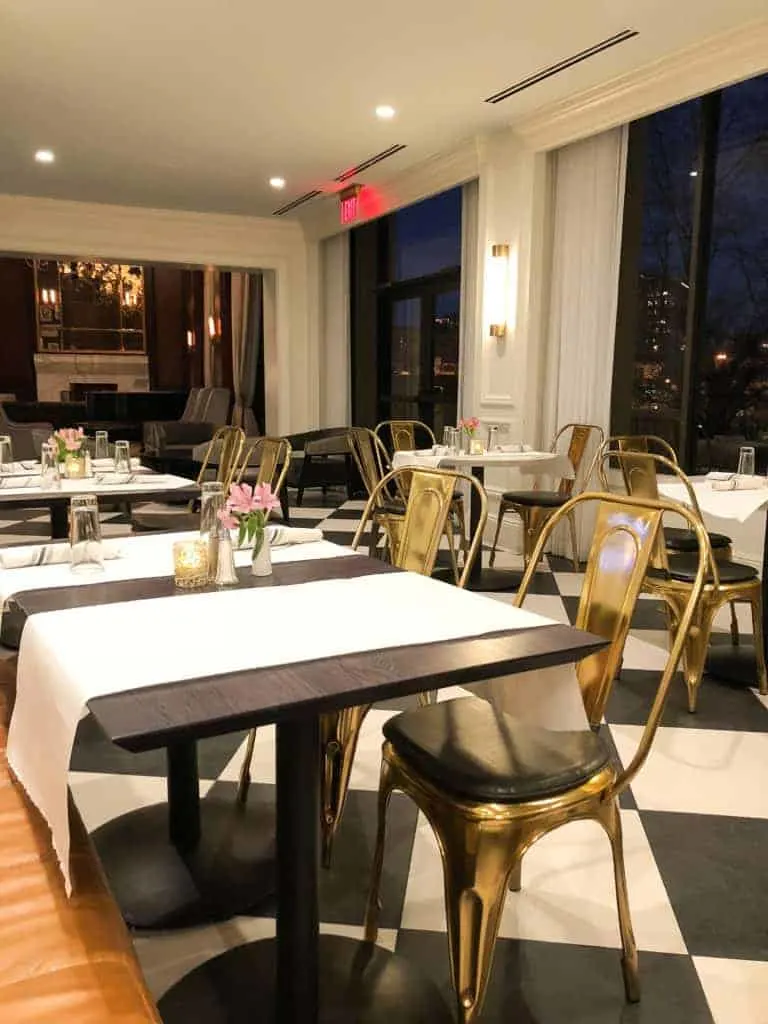 KC Restaurant Week historically has always been mid-January. It starts on a Friday and goes through the Sunday of the following weekend so that you have two weekends in which you can dine out!
I highly recommend making reservations a week or two before restaurant week begins. Each year at the beginning of January I get on the the KCRW website and browse through all the participating restaurants and then make reservations.
KC Restaurant Week 2018 Recap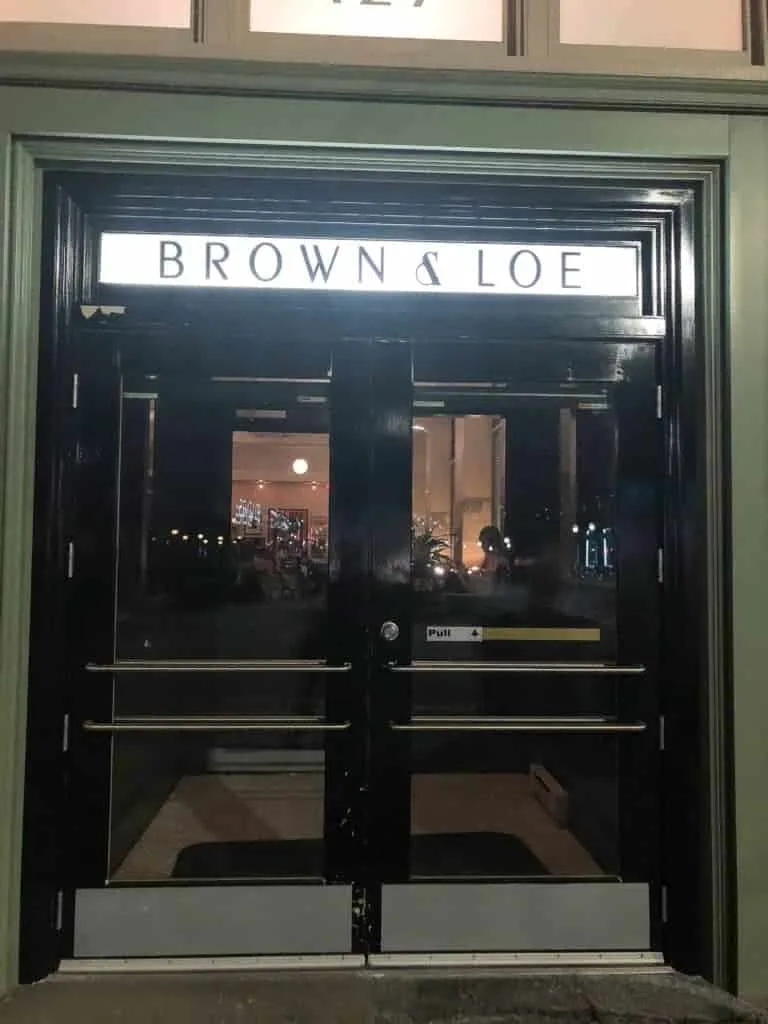 This year Matt and I chose 3 restaurants to try. Brown & Loe, 801 Chophouse & American Slang. I'm one of those people who has a running list of restaurants I want to try and I was happy to try 3 establishments I had never dined at before! Crossing things off lists gives me an extraordinary amount of satisfaction. 😉
1st Stop- Brown & Loe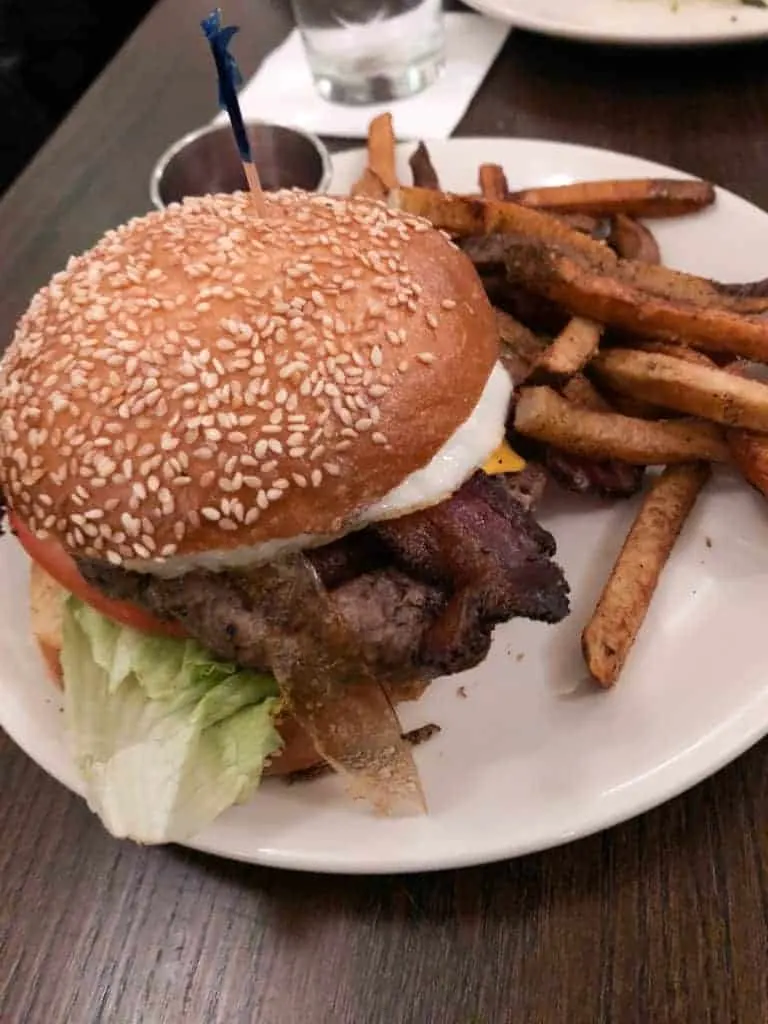 I love the atmosphere in Brown & Loe, it feels a little bit big city, a little bit 1920's. The food is delicious- the standout of the night was the burger- ADD THE EGG & BACON. I also totally loved the broccoli cheese soup (pretty much fondue in a bowl, yum!) and the pierogi and sirloin were delicious as well.
You might be able to tell that I fully enjoyed the brownie a la mode dessert- I forgot to take a picture before digging in! (in my defense I've been on a low carb diet since new year's and I just couldn't resist! ha!)
2nd Stop- 801 Chophouse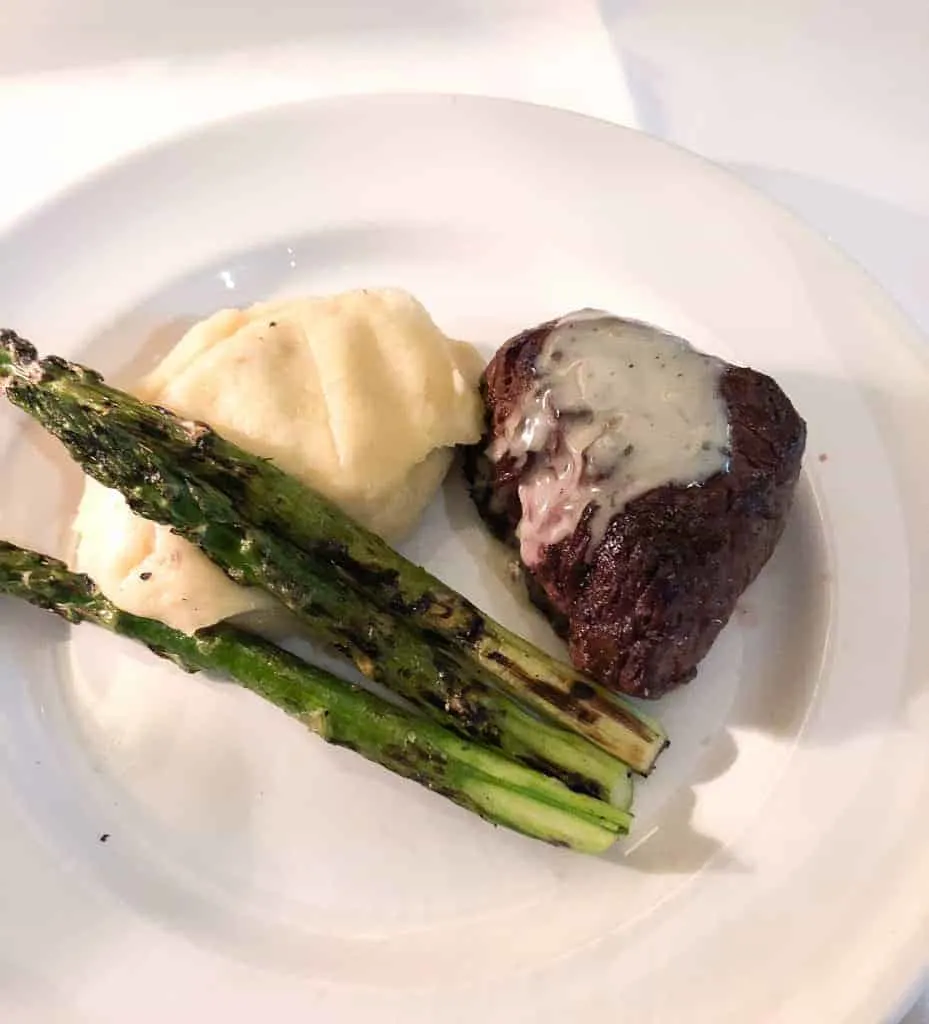 801 Chophouse is your traditional white linen tablecloth steak house. What a beautiful, large, stately restaurant. For some reason it reminded me of being in Chicago. The menu for restaurant week is generous including a filet mignon that is deeeeelicious with mashed potatoes and asparagus. It was by far my favorite item from the menu. Totally recommend it!
Matt enjoyed the large pork chop and we both had the tomato bisque soup because soup just sounds so good when it's 2 degrees outside! The desserts were lovely- creme brûlée (Matt's favorite) and classic cheesecake. How can you go wrong?!
3rd Stop- American Slang
My last stop for KC Restaurant Week 2018 was American Slang Modern Brasserie inside the intercontinental. It's been on my list of places to eat since it opened and guys, it was good. First of all I'm obsessed with the decor! Gold metal chairs, little illustrations framed on the wall, black and white checkerboard floor. It totally transports you from Kansas City to Paris.
Before you say "but I don't like french food" stop. It's french "inspired" which you can see in small ways on the menu, however it's true to it's name- American Slang and brings all your french flavors down to earth with midwest flair.
I enjoyed the braised beef short ribs for my entree and paired with the burgundy wine sauce it was a delicious beef dish- the meat fell apart it was so tender. It reminded me of something Julia Child would love! My friend Jenny ordered the salmon and we both enjoyed the tomato bisque appetizer and apple tart for dessert.
Where to go for Kansas City Restaurant Week 2018
I get asked a lot "Where should I go out to eat in KC?" I guess most of my friends know that I'm a little bit of a restaurant-aholic. No need to be in recovery- I'll own this addiction. 🙂 I created the Ultimate guide to eat and shop in Kansas City a few years ago, it's got all my favorite on it so check it out. Other than the 3 restaurants above here are some of my other picks for KCRW2018, you can see ALL the participating restaurants on KCRestaurantWeek.com
Avenues Bistro in Brookside. Every meal I've ever had here is really really good.
Boru Ramen in Waldo. SO good, sooooo good.
The Capital Grille. A great value with the RW prices
Corvino Supper Club. Unique, cool, new- all the cool kids are eating here 🙂
Gram & Dun. One of my favorite places in KC, unique twists on classic food, always delicious.
Jax Fish House. I actually haven't been here yet but it's on my list to try.
Novel. I haven't been here in a while but compared to normal prices RW menu would be a great value!
The Oliver. Southern food with a twist, I've loved everything I've eaten here.
Pig & Finch. yum
Room 39. Cutest little restaurant, love the ambiance and the food
Stockhill. Extra large gorgeous steak house, delicious food!
Story. One of my very favorite restaurants in Kansas City- high end and unique.
Trezo Mare. I've always loved the spanish inspired food here.
Where have you been for RW? I'd love to hear! Tell me in the comments or on Facebook or Instagram!