As I sit here and write this blog post on April 2nd, 2020 the world is in a weird place, and we all need a reason to smile. Easter is in less than two weeks and it's the perfect time to leave some fun treats hidden around your neighbors and friends yards. This neighbor surprise Easter egg hunt is fun and simple and I've designed a free "You've been egged" printable for you to download to make it that much easier.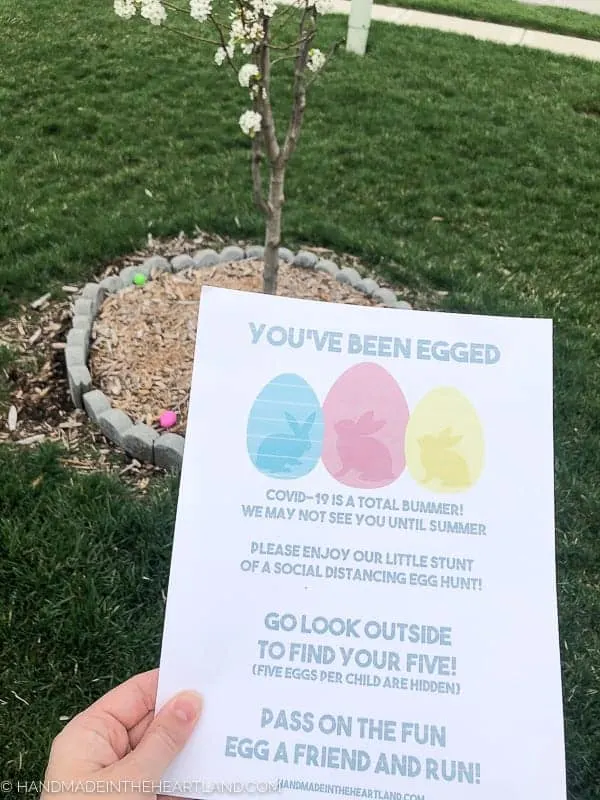 My kids are going a little bit stir crazy, heck we all are. We are nearing the end of week 3 of staying home and we all miss friends. This was a fun way to acknowledge and do something nice for friends without actually playing with them. My kids were so happy to get in the car (haven't done that in forever!) and drive over and quietly hid some Easter eggs at their friend's' houses.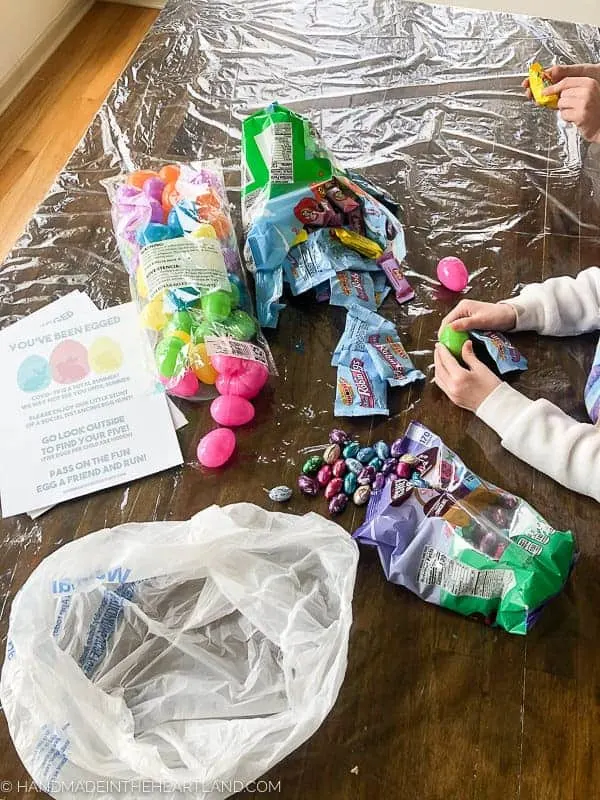 The last time I went to the grocery store I made sure to get some Easter candy and extra plastic Easter eggs. The kids filled them up and counted out 5 per kid for each of the families that we were delivering to.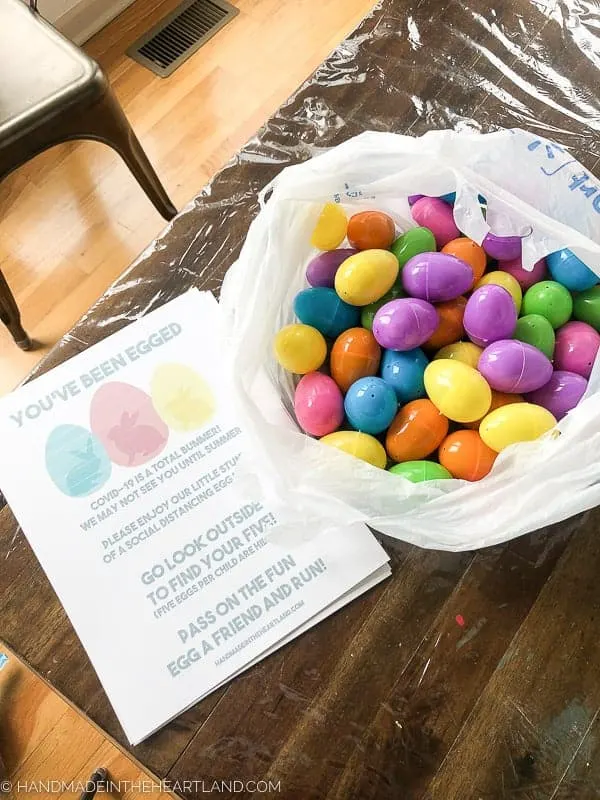 FREE Egg Hunt Printable CLICK HERE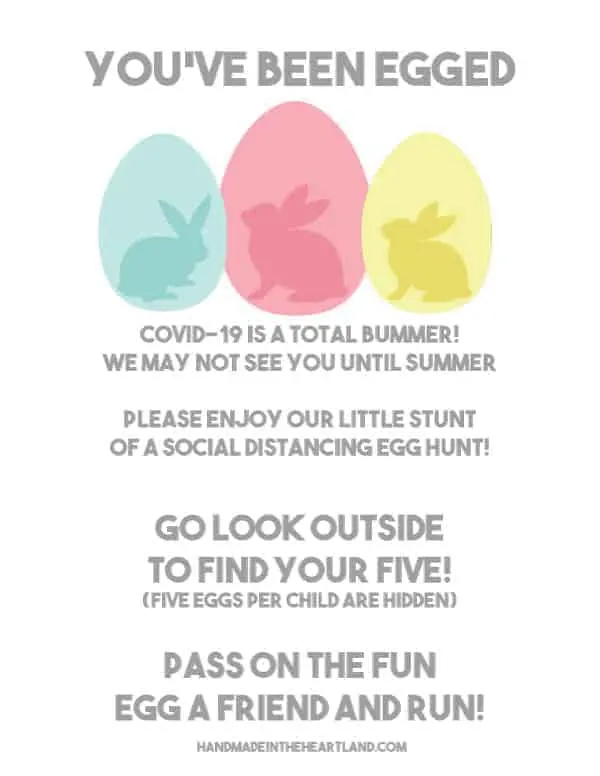 How to do a Neighbor Surprise Easter Egg Hunt
This is a simple and fun idea that your kids will love!
Print out the Free printable HERE –>Egg Hunt Printable
Stuff plastic Easter eggs with candy or other Easter treats
Count out 5 eggs per child of the family or families you are going to deliver to.
Hide eggs around the outside of their house.
Leave the note on the front porch, ring the doorbell and run!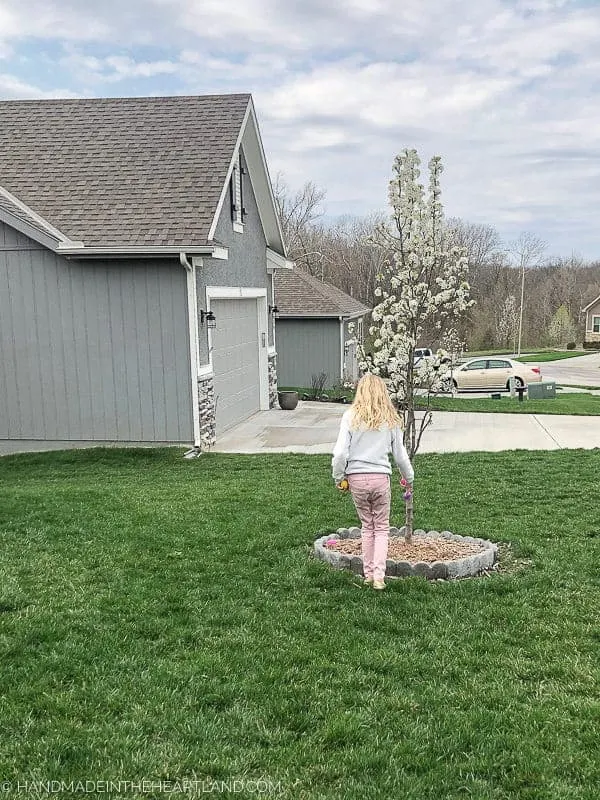 If you use the printable and Egg your friends I would love to see! I love to see it when you make things from the blog! Share it with me in the comments or tag me on Instagram (@handmadeintheheartland) or facebook!