This list of over 90 St.Patrick's Day Activities for Kids has everything you need to entertain kids on March 17th! Holidays are the perfect time to pull out something special for kids to do.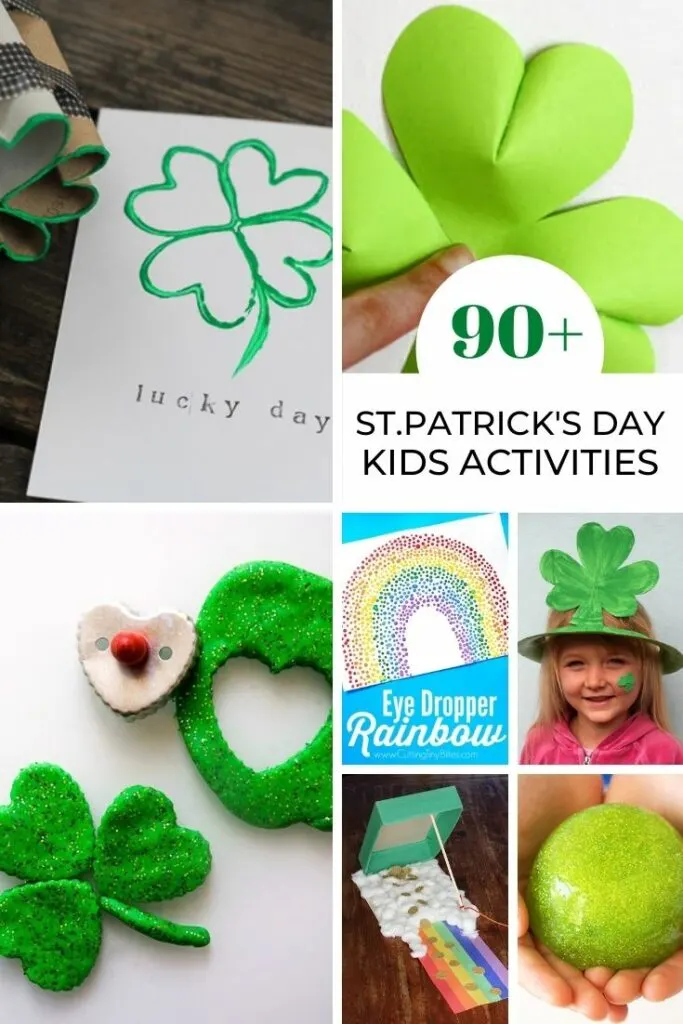 How to entertain kids this St. Patrick's day
I don't always have fun crafts for my kids, however any holiday is a reason to celebrate and kids love special occasions. There are so many fun ideas of crafts, games and activities to do with your kids across the blogosphere that I decided to share the best in one big list!
If you're looking for more St.Patrick's Day ideas check out my list of St. Patrick's Day Recipes, St.Patrick's Day Crafts, St. Patrick's Day Outfit Ideas and St.Patrick's Day Free Printables.
Let me know if you do any of these St. Patrick's day activites! Leave a comment, tell me on facebook or tag me on instagram! It's the best part of my day when I get to see your creativity through the interwebs! 🙂
St. Patrick's Day Kids Activities
This list of over 90 St. Patrick's day activities for kids includes projects for pre-schoolers to teens and everyone in between. The projects include many St. Patricks day symbols like leprechauns, shamrocks, 4 leaf clovers, rainbows and more. From leprechaun traps to popsicle stick crafts, coloring pages to string art you're sure to find the perfect activity to keep your kiddo occupied this March 17th!