This list of over 65 different St.Patrick's day crafts is sure to inspire you for your own March 17th festivities!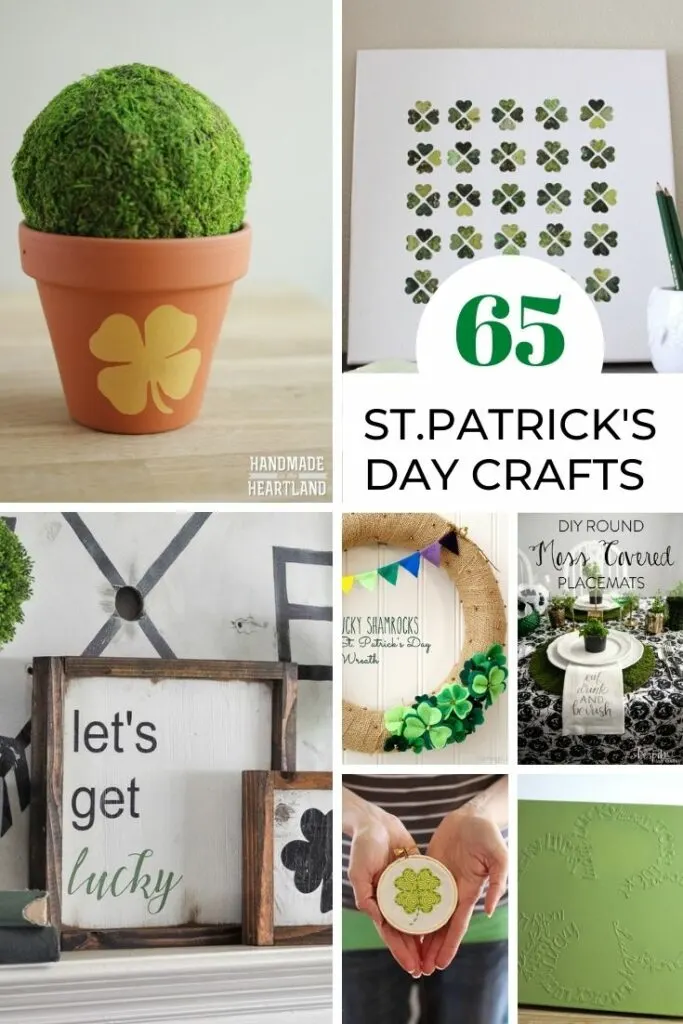 I love to decorate my home for different holidays and although I'm not a huge St.Patty's day celebrator it's still fun to have a few little lucky things around the house in March.
If you're looking for more St.Patrick's Day ideas check out my list of St.Patrick Day Outfit Ideas, Kids Activities for St.Patrick's Day, St.Patrick's Day Recipes, and St.Patrick's Day FREE printables.
This list of crafts includes everything from canvas art to wood signs, banners and bunting to wreaths and table decor! If you're itching to pull out your craft supplies and make something festive you've come to the right place!
Do you decorate for St.Patrick's day? If you make any of these fun ideas I'd love to see a photo! Make a comment, tell me on facebook or tag me on instagram! It's the best part of my day when I get to see your creativity through the interwebs! 🙂 Enjoy the inspiration of this list of over 65 St.Patrick's day crafts!
St.Patricks Day Crafts
This list of over 65 St.Patricks day crafts for your home has something for everyone! From cute wooden signs, to banners, garland, printable quotes, painted mason jars and more!