I'm thrilled to share with you the story of how Lilo's Shaved Ice came to be! I'm happy to share our story along with a few tips on design in business and how I used my Cricut to make the details of our business picture perfect! This post is sponsored by my friends at Cricut, I'm happy to partner with them! This post contains affiliate links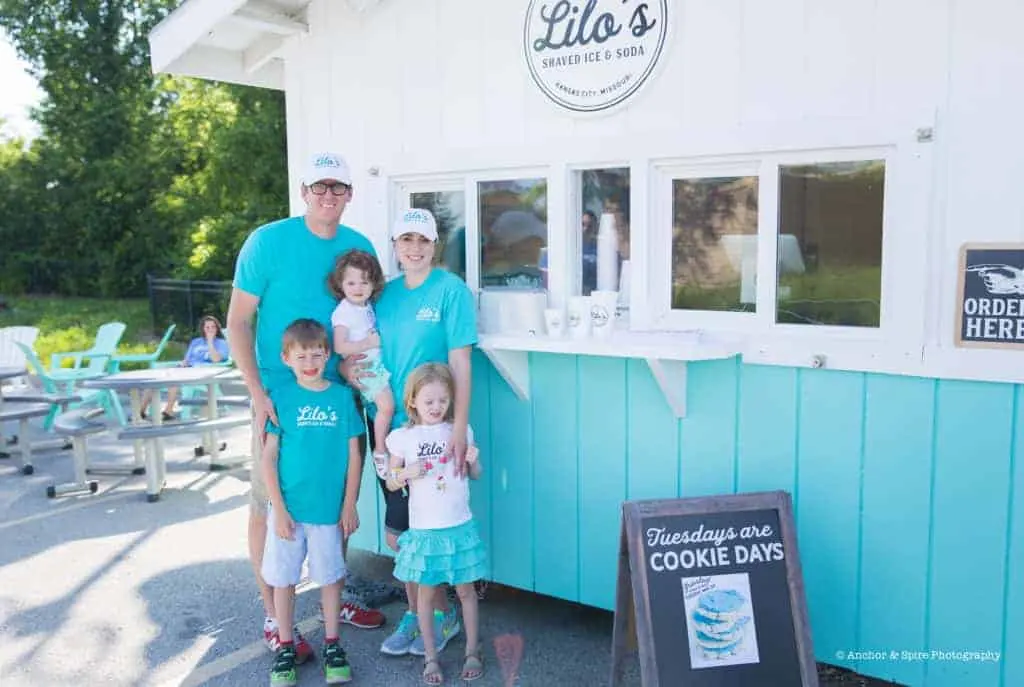 This summer has been such an exciting adventure for Matt and I. I had this idea to start a shaved ice business in the suburb of Kansas City where we live and we made it happen. The idea started last summer and as we entered the fall we had decided against it. Then April rolled around and a series of random phone calls and texts brought the idea back to the forefront of my mind.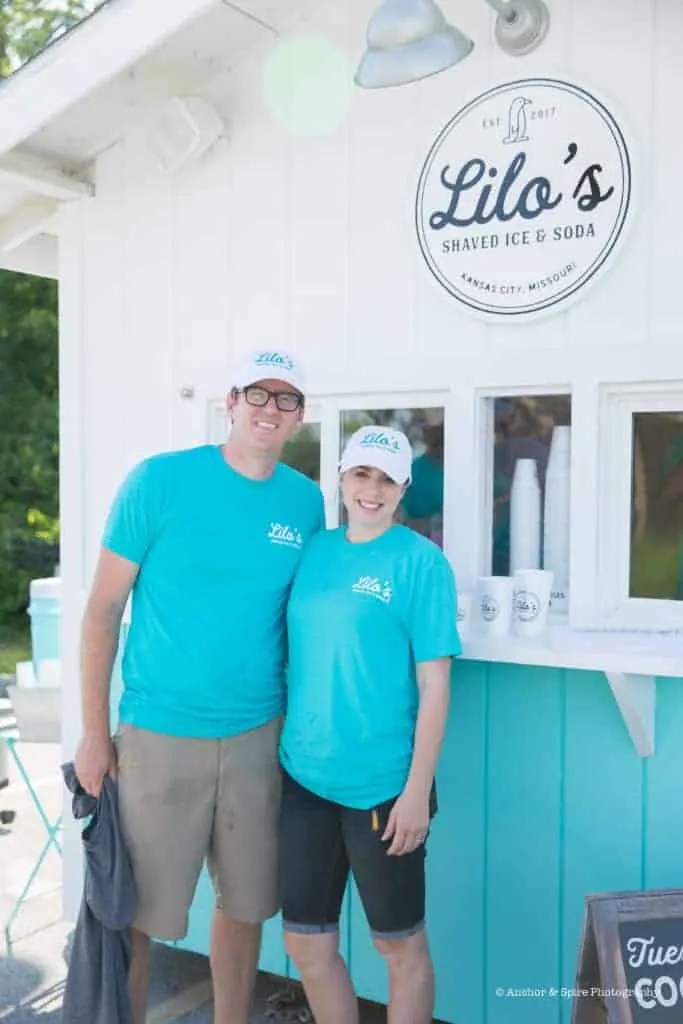 On Aprill 22nd we decided to give the business a green light and by May 26th we were up and running. Yes, you read that right. We put an entire business together from start to finish in less than a month. It. was. a. whirlwind. Matt was in the middle of finals for his first semester in dental school and I was spending my entire day making phone calls to landlords and property companies, the health department and city planning. I still can't believe everything fell into place the way it did.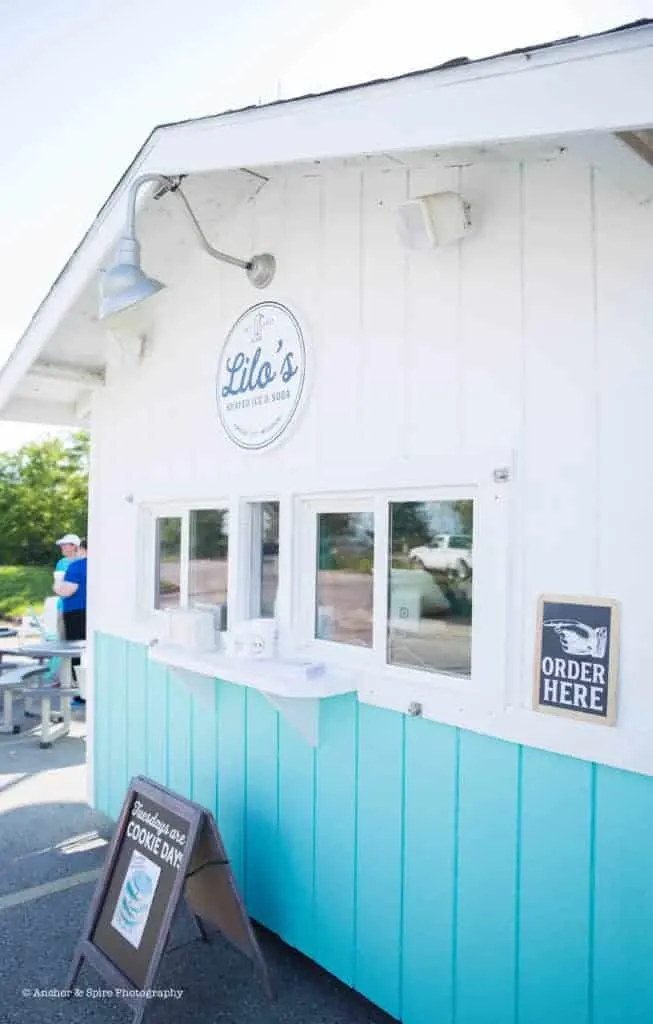 When I announced the grand opening event on social media my biggest hope was to have a line at opening. Just a line when we opened the window at 6 pm, maybe 15 people deep? You guys, I had no idea and would never in my wildest dreams have thought that opening night would turn out to be a 500 person event. It was literally crazy. Matt was working the ice shaver yelling at me to stop taking orders, (btw it was his birthday!) I was working the register and our high school kids who were pouring syrup for their first shift ever were rock stars. We had to send someone to our house to get more ice and then back again to get more syrup.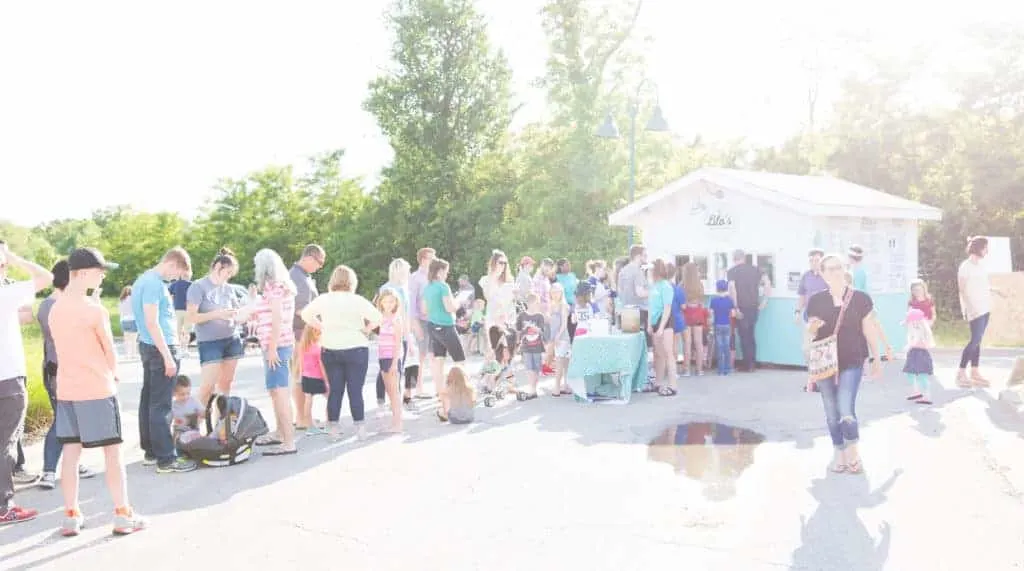 The funny thing was even after that big night we told ourselves it was just because it was opening night and just because we had offered 1/2 off for the first two hours. We didn't want to be presumptuous and think that type of success would be repeated. And then it was. the next day and the next day. That first weekend was a hot mess. Long waits for orders, mixed up cups and a handful of angry customers who made me cry with their Facebook messages.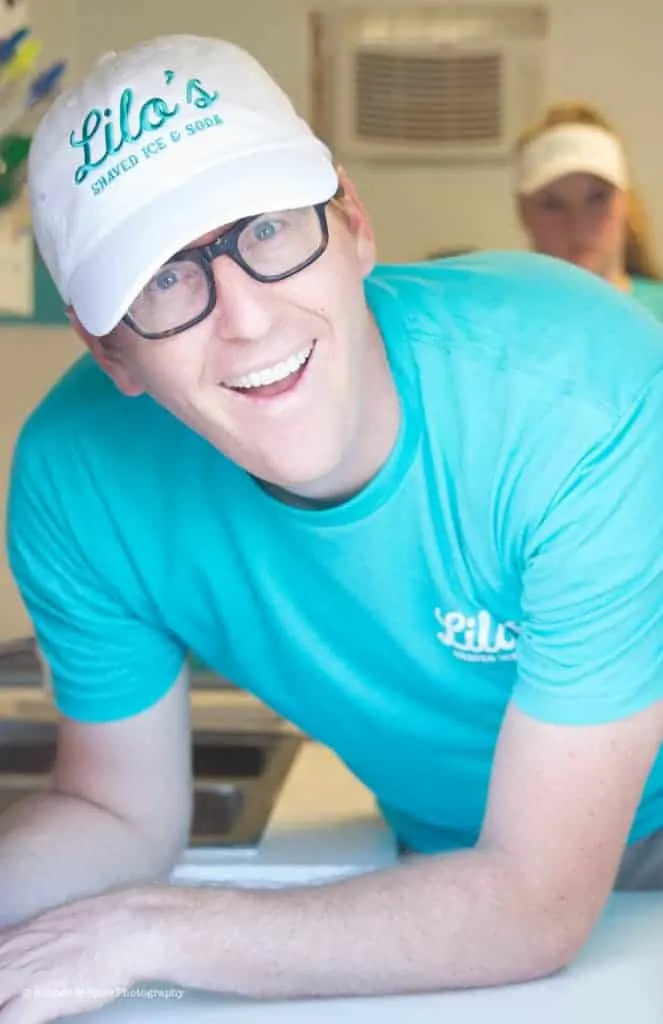 We quickly figured out some major issues and things began to run smoother. Every day either Matt or I was there every minute we were open. We felt like we would live there the entire summer, that the staff would never be able to handle it without us. It was a crazy month, to say the least. Thankfully our amazing staff stepped up and about 3 weeks in started running smoothly without us. We would show up during a busy rush and they wouldn't need us, we felt a huge sigh of relief. We still open and close the store as well as pop in and out through the day, especially around closing time but to know our employees are well trained is everything!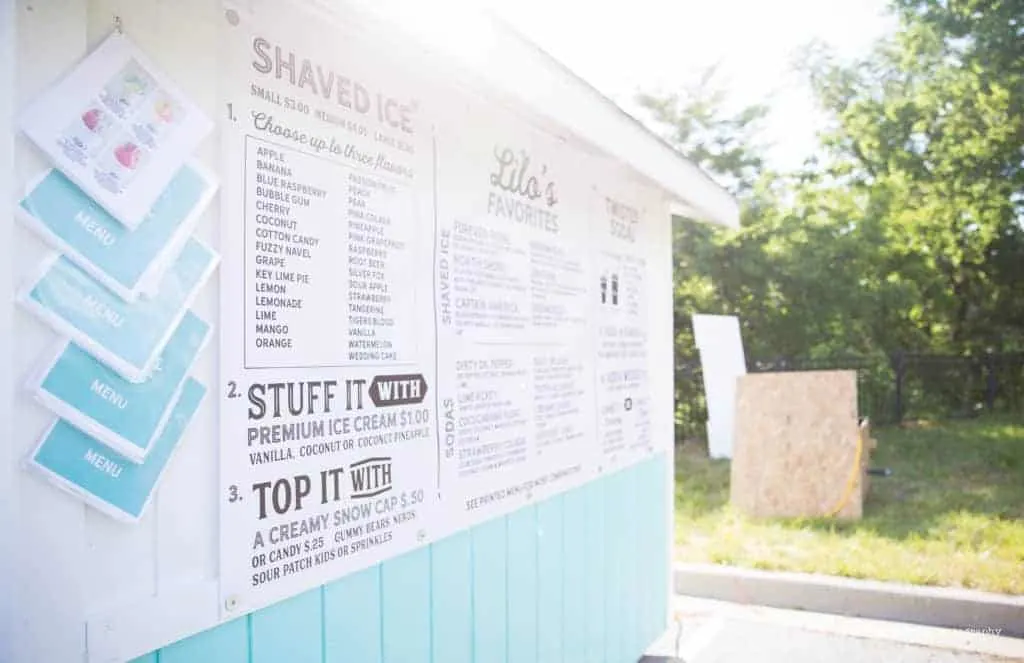 I feel extremely blessed to have the amazing support of our community. We have worked hard to bring a unique and fun experience to them and they have shown up and embraced it. It's been such an amazing journey so far and we love the brand we've begun at Lilo's.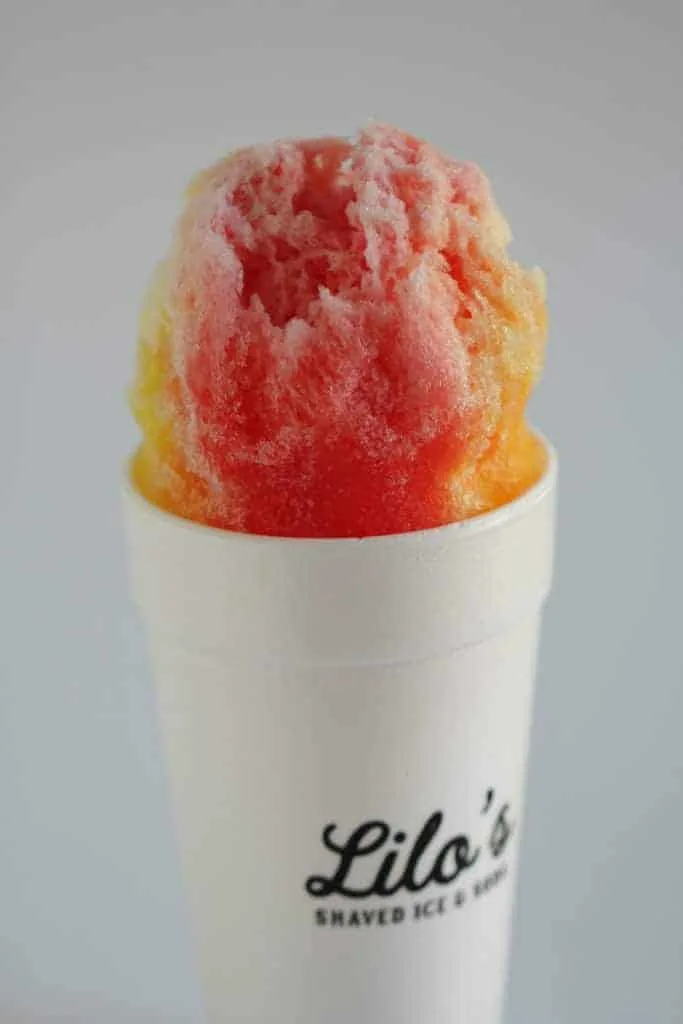 As an art school graduate, I have strong feelings about design and its role in business. I had a clear vision that I wanted to execute with our logo, colors, cups and physical building. I wanted a vintage feel to our typography and a simple color scheme. As you guys know I love my Cricut Explore Air for crafting all kinds of fun things and it totally saved the day when it came to putting together our business in a quick time frame.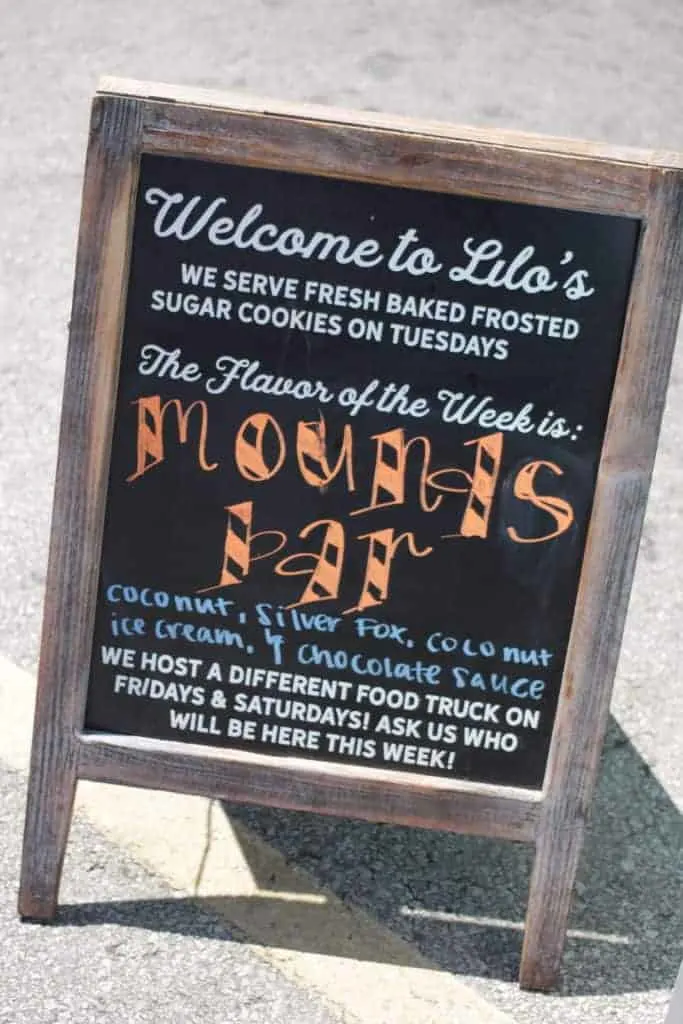 First of all chalkboards. Writing perfectly on chalkboards gives me anxiety, you too? Great, glad I'm not alone! I have the answer! White vinyl cut with your Cricut. It's awesome. It looks perfect and can easily be changed. You can see in the photos above that the chalkboard was announcing our cookie of the week and below it has different info on it. I love that I can just peel it off when I want to change it and that it looks professional and matches our branding.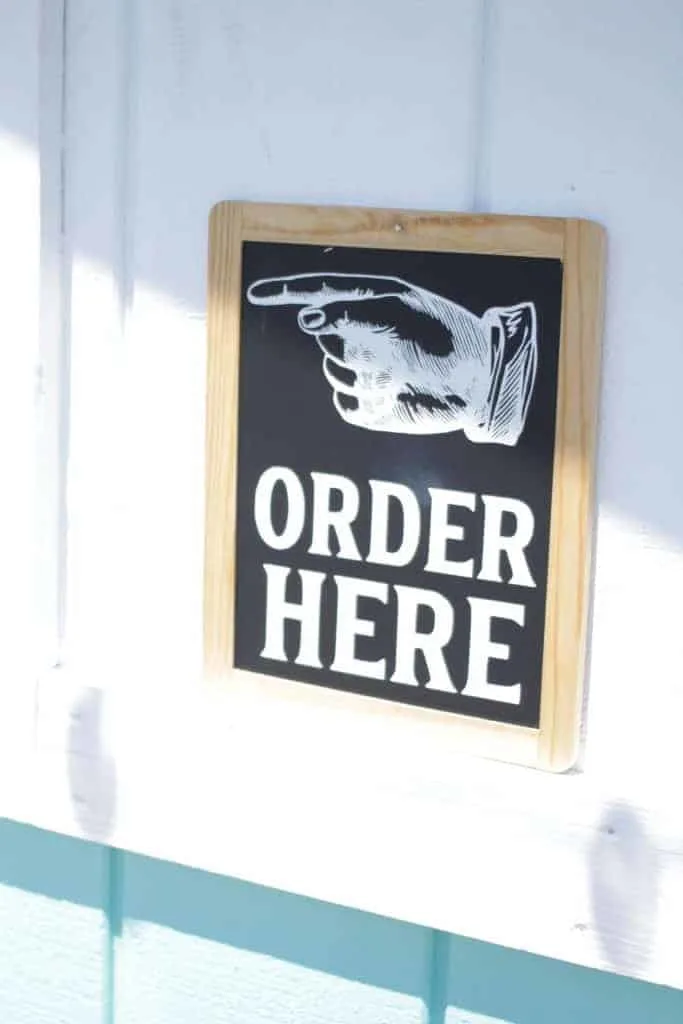 I'm all about branding. I think Matt and I's biggest disagreement starting this business was ordering cups with our logo on them. I really really wanted them and he was worried about the cost. In the end, I won and now we both agree they were a good business investment. When I was prepping for the opening we did not have our cups in hand and I wanted to take great pictures of our menu items to start sharing them on social media. I again turned to my trusty Cricut and cut out our logo in black vinyl and stuck it on some plain cups for pictures. It did the trick!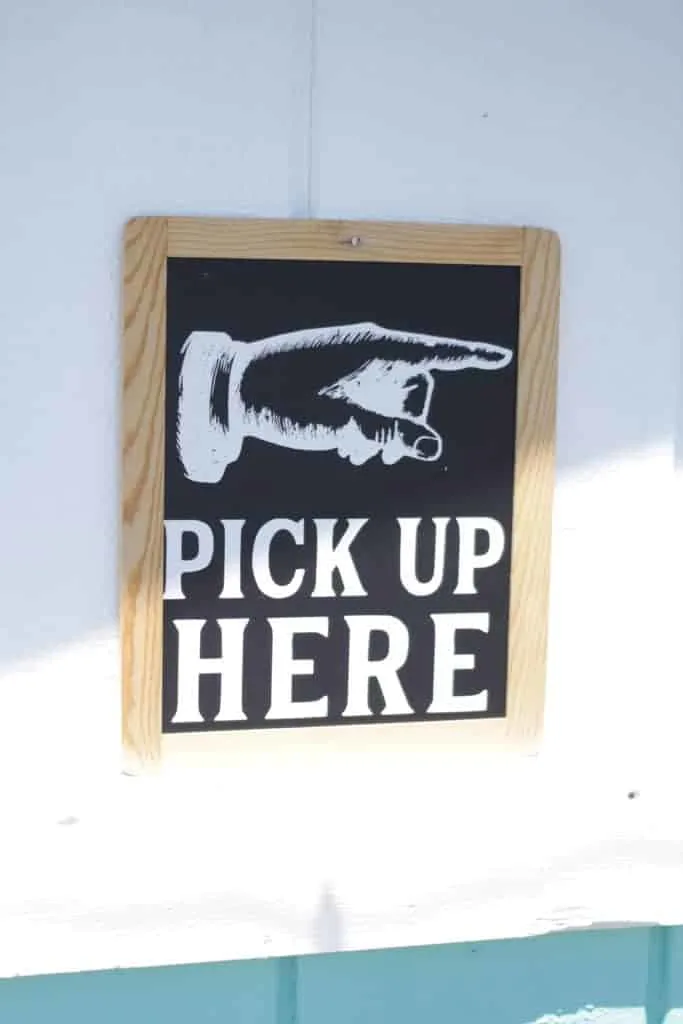 I love the signs I made for order and pick up. Aren't they adorable!? I used a vintage image and uploaded it to the design space and cut it out. Those hands were a beast to weed but the end product is totally worth it!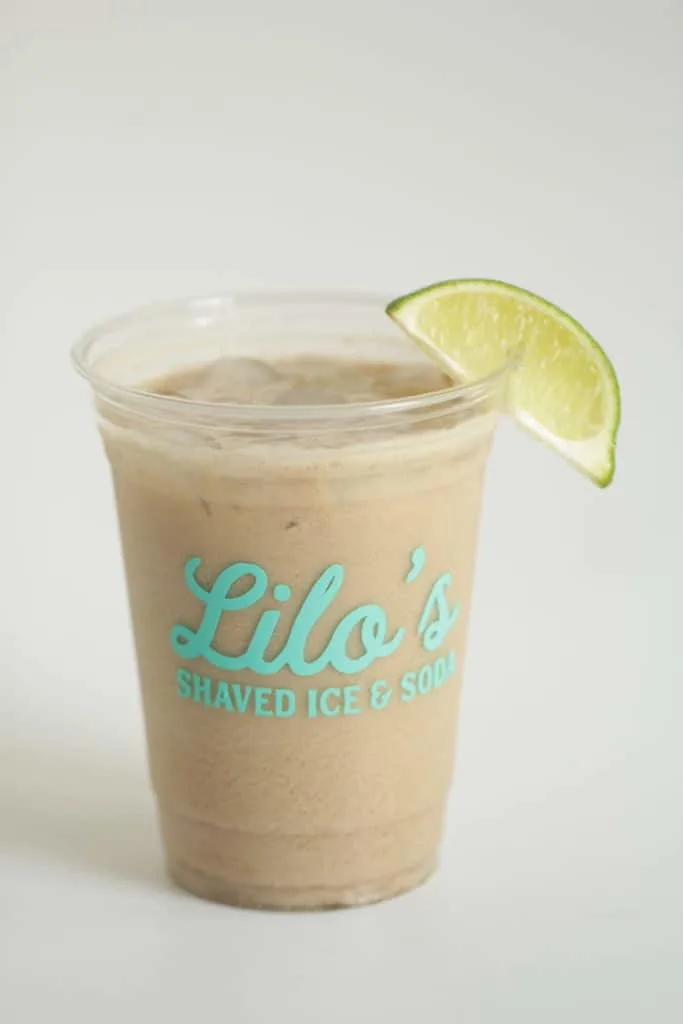 Do you have a small business or have you used your Cricut for things like this? I feel like the Cricut is considered as only a crafting tool but I'm willing to bet there are so many small businesses who could benefit from owning and using one. I love how my little details look so great and cost me next to nothing to create. I'd love to see how you use the Cricut Explore in your business!
This is a sponsored conversation written by me on behalf of Cricut. The opinions and text are all mine.